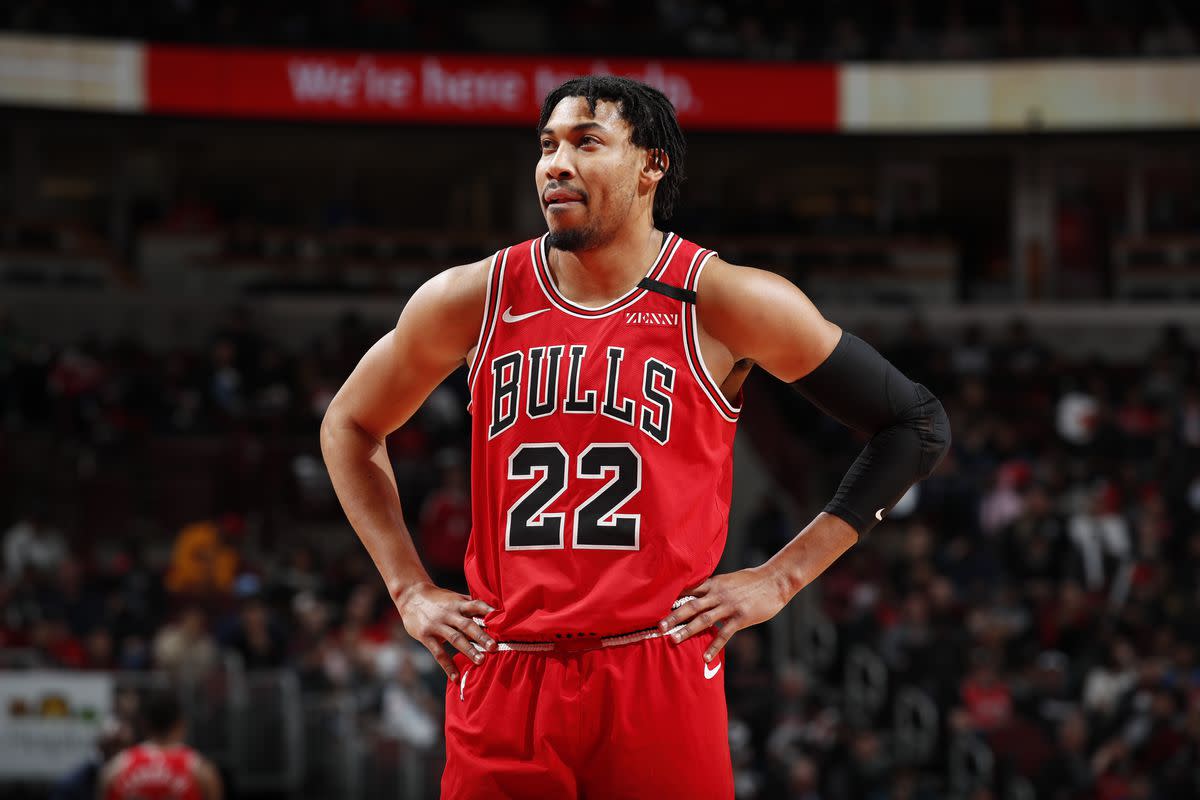 The Bulls welcomed in the month of March not only by defeating the Dallas Mavericks 109-107, but also by welcoming another reinforcement back into the lineup in Otto Porter Jr., who hasn't played since November 6th against the Atlanta Hawks.
While Porter's return was big for the Bulls, who finished with a healthy 18 points, they also suffered a major setback earlier today with star guard Zach LaVine being ruled out of this game with a quad injury.
However, the Bulls grinded through without their 25.5 point per game player behind a big night from rookie Coby White, who scored 19 points and is averaging 28.4 points over his last five games.
White, who has been on fire lately, took over the game in the second half. His improving defense and decision-making led to multiple points from the fastbreak, and he notably made the right plays in pick-and-roll situations all game long. He finished with five assists on the night and fueled the Bulls' run with his instant offense off the bench.
It wasn't just Coby White who stepped out tonight, however. Denzel Valentine was given his first regular-season start since the 2017-18 season and showed how valuable he can be when given an opportunity. He finished with 17 points as well as some nifty assists. "We have been there a lot with winning teams," Valentine said. "We've been right there. It actually feels good to come out here and beat a team like that."
In a contest that featured a series of unusual events, the Bulls just managed to close this game out. Jim Boylen called a timeout up eight with 25 seconds remaining, which resulted in the Bulls turning the ball over twice in just over five seconds and the lead being trimmed to just three points.
After Wendell Carter Jr. sunk a clutch free-throw, the Bulls scraped by despite a full court buzzer-beater attempt by star Luka Doncic, which just landed short off the front of the rim. "I'm supposed to make that shot," said Doncic, who practices desperation heaves. "I wanted to make that shot, but I just missed it."
Despite the late-game shenanigans from the Bulls, they looked decent for a majority of the night. The ball wasn't sticking, multiple players were getting involved in the offense (six players scored double digits), and the defense was swarming throughout the entire second half. That shutdown effort was led by rookie guard Adam Mokoka, who held Luka Doncic to six second half points.
If the Bulls are looking to make any sort of run, now is the time to do it. Lauri Markkanen and Zach LaVine are both traveling to Minnesota on Wednesday – the more bodies back as possible the better.
They've struggled with injuries all season, however, the players remain confident that playoffs are still a possibility. "We're just trying to get guys back and (pick up) the W's right now," Porter said. "When it gets down to we're gonna need a couple of games, then we'll get into a playoff mode where everything is very detailed."
Let the playoff mode begin.
---