This Saturday, on pay-per-view, UFC fans will see a card loaded with talent and intriguing matchups. At Welterweight, Neil Magny (21-7) will take on Li Jingliang (17-5). In the co-main event and in the Women's Strawweight division, the ever-impressive Weili Zhang (20-1) will take on Joanna Jedrzejczyk (16-3).
The main event of the evening is a fight that fans have been dying to see. In the Middleweight division, the undefeated "Stylebender" Israel Adesanya (18-0) will take on the man who may have lost his last fight but won the battle of the best body (vs. Paulo Costa) in Yoel Romero (13-4). This is going to be a very hard test for both champions here, Zhang and Adesanya.
Women's Strawweight
Facing Jedrzejczyk is potentially is the hardest test of Zhang's career. Joanna is coming off a hard-fought victory that went the distance against "Mom Champ" Michelle Waterson.
She is primed and ready for that championship belt being wrapped around her waist, but do not mistake my prediction for unawareness.
I know Zhang can throw down, especially given what she did only 42 seconds into the first round against Jessica Andrade.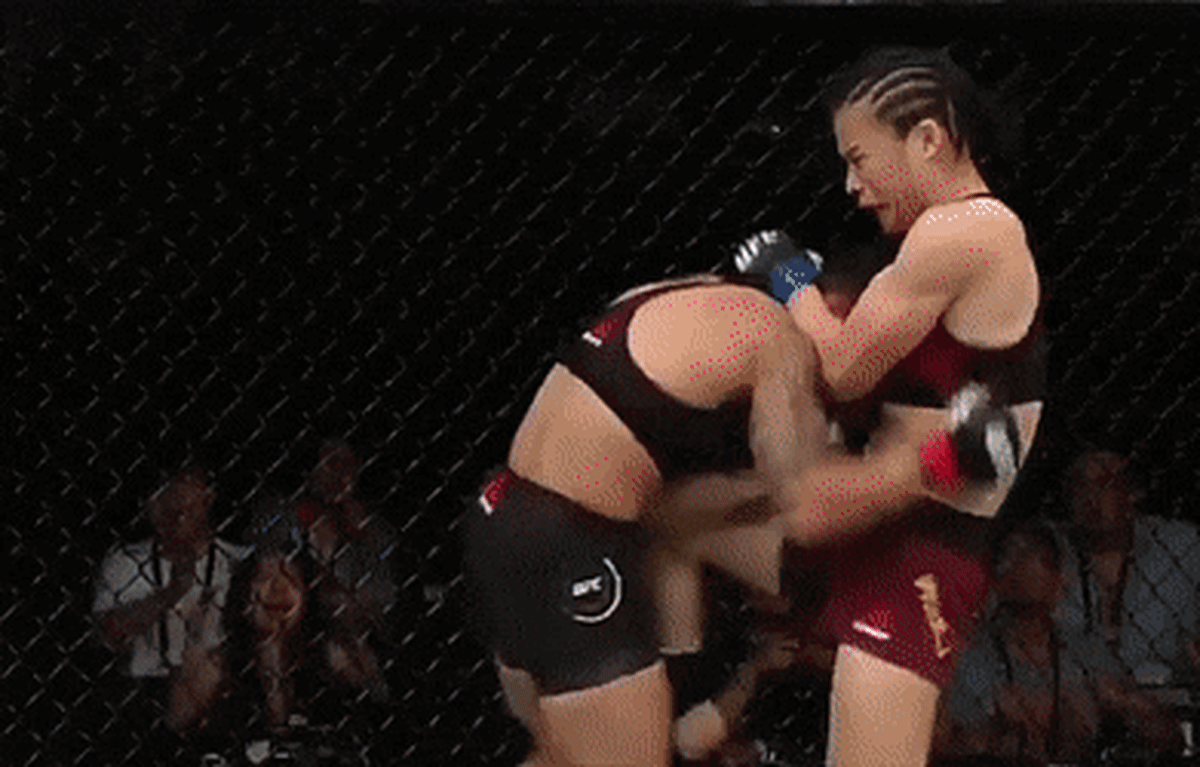 She is a tough fighter and has a ton of skill, but I think Joanna takes this one in the second round by TKO. I can see this being a ferocious exchange of missiles in the first round and a more conservative approach after feeling each other out in the second. I think Zhang will get in a little too close and get dropped. Joanna will end it with punches and a new champion will be born.
Middleweight
Man, this is an exciting matchup. Yoel Romero is one of the best wrestlers currently in professional mixed martial arts. On the contrary, Izzy Adesanya is one of the best overall fighters in the game. Period.
This is what makes this fight so intriguing. Could this finally be the moment perfection is ended? Will Yoel Romero be the Eli Manning-led Giants to the flawless New England Patriots here? I think so.
First off, I am a big fan of Israel Adesanya. I've watched many of his fights, interviews, and listened to him on the Joe Rogan Experience. He's confident to borderline cocky and he backs up every piece of trash he talks with action. He's an incredible fighter with an incredibly advantageous body to match his weight class.
At 185 lbs, he stands at 6-foot-3 and has a reach of 80 inches. Considering most middleweights stand about 6-foot-0 to 6-foot-2 and have a medium reach of about 73.5 inches, Izzy has a tremendous advantage if the fight stays up.
Izzy is coming off of a huge knockout win over Robert Whittaker. At the time, it was the fight to make at Middleweight. Watching what Izzy did to Whittaker was astounding because he didn't just beat him down, he caught him in transition after transition with counter after counter. He played all of his cards right and he won the title because of it.
Seriously, scroll back up and watch Izzy's left hand again. It's a perfectly placed counter-strike that gave Whittaker zero chance. It was all over from there.
Here is where things get really interesting to me. I don't foresee Yoel Romero getting caught by the same counters that Whittaker did. In his last match against Paulo Costa, a fight which he closely lost by decision, he took a lot of shots, and rightly so, because Costa is just as much an animal as Romero is.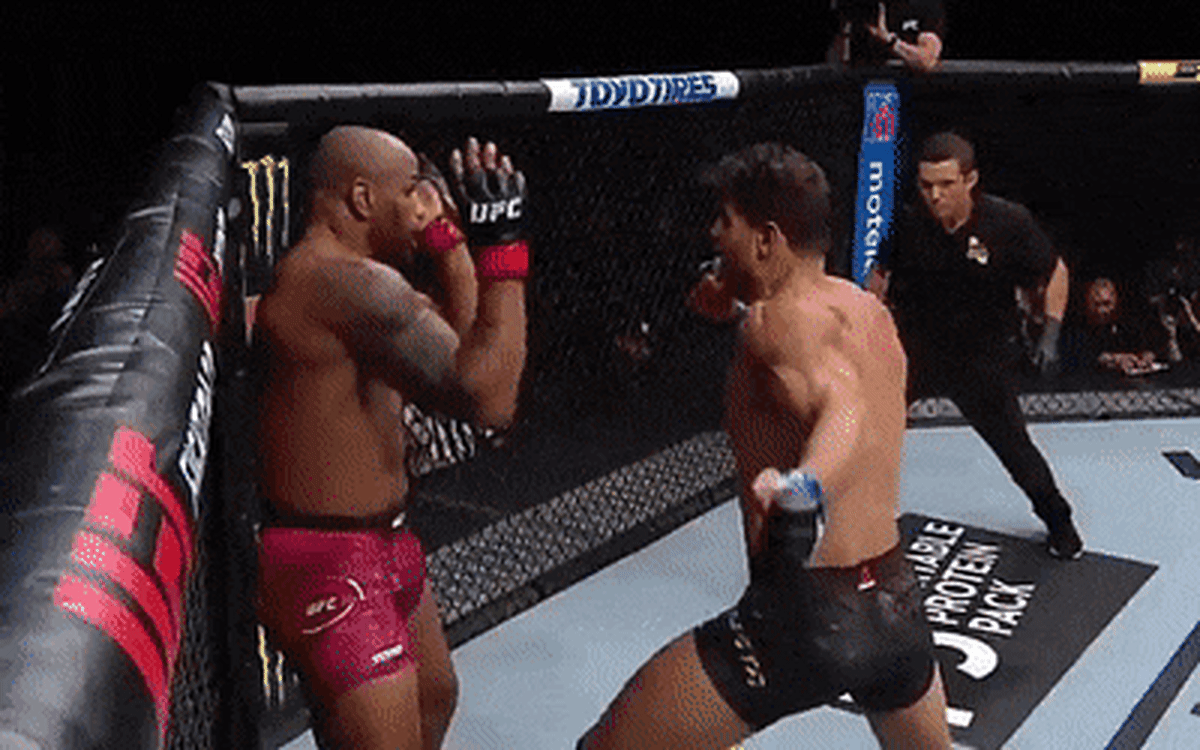 The difference is, Romero and Costa had very similar body types in both size and length. In Romero's head, he's most likely thinking he can stand toe-to-toe with Costa and trade shots. Maybe he underestimated him, we just don't know. What we do know for sure is that Romero has the explosive power when he connects with it.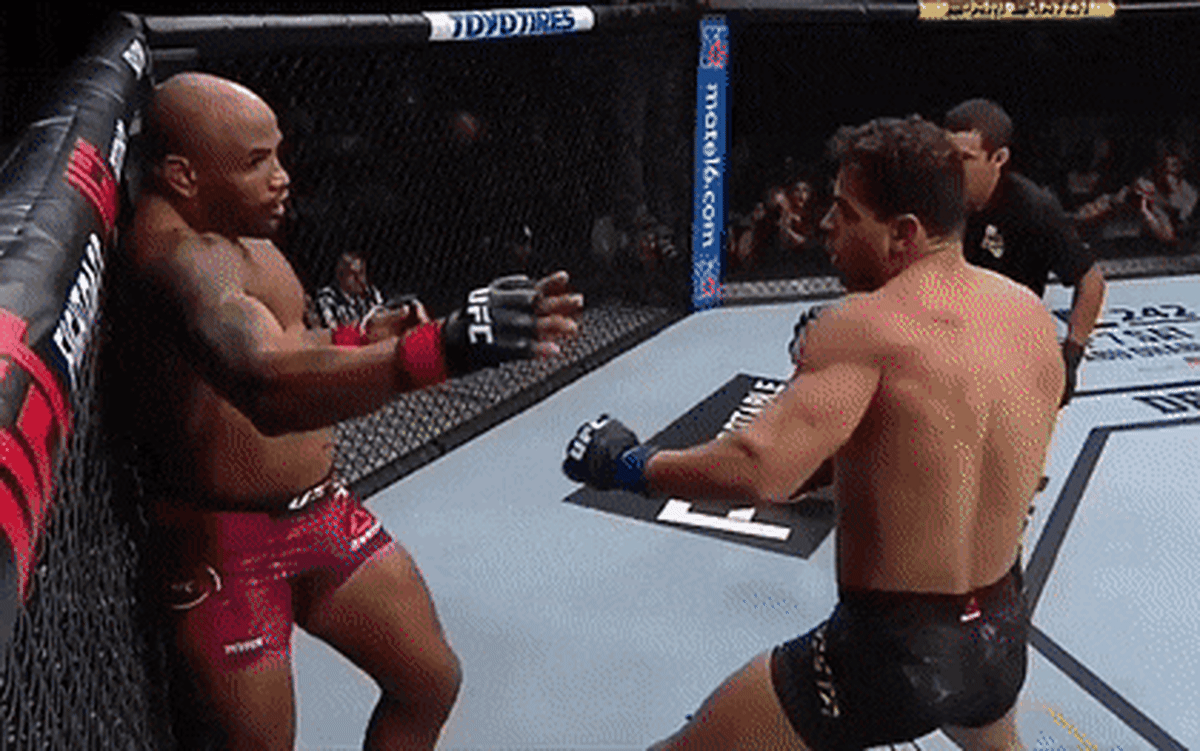 Romero is at an extreme disadvantage against Adesanya. He's three inches shorter in height and about seven inches shorter in reach. Also, he's twelve years older than Izzy, but that shouldn't matter too much seeing as they have almost the same number of professional MMA fights. I think the wise extra twelve years will help Romero in this fight. He knows Izzy will out-strike him and he knows to watch for the counters.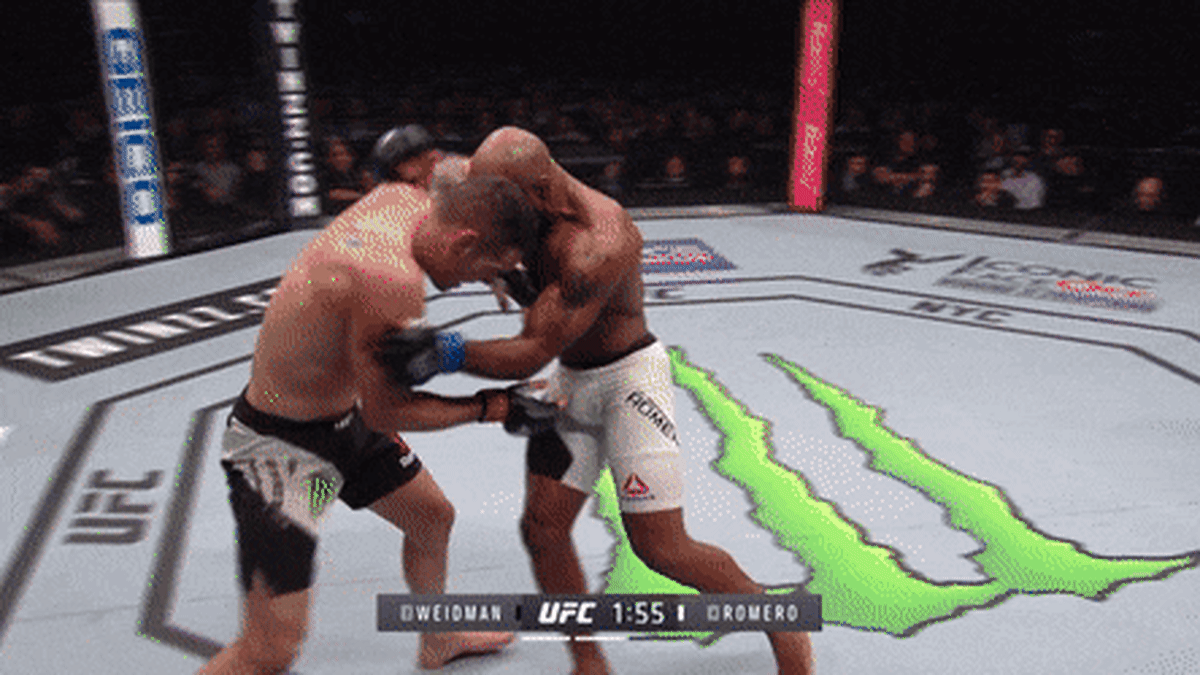 Romero is going to have to use this brilliant wrestling. If he can slip in and take Izzy to the ground, then he has a chance at winning. However, he has to finish the fight and not leave it up to the incompetent judges to score it. I've said it before and I'll continue to say it:
If you want to be the champ, then you have to beat the champ. You can't just survive it.
I think Yoel Romero comes out on top in this match. It pains me a bit to write it because I am such a fan of Izzy Adesanya, but I think this is the time he gets seriously challenged in a way that he won't be able to strike his way out of.
As long as Romero can finish Izzy on the ground and not let the judges who score a mixed martial arts fight as though it were a boxing match, then he'll come out on top. Plus, Yoel hasn't won a fight in the UFC since beating Chris Weidman all the way back in 2016. He endured back-to-back losses to Robert Whittaker and then his most recent to Costa. This man is a hungry lion and he's been patiently waiting in the grass for this kill.
Let's all Crack Um Saturday night, March 7th, fire up the pay-per-view, and hope for no piss-poor referee intervention.
---