NCAA to Hold Tournament Games with "Only Essential Personnel and Limited Family Attendance"
Per the NCAA President, Mark Emmert, the NCAA tournament will be held without fans, at least for the near future, except for personnel and limited family.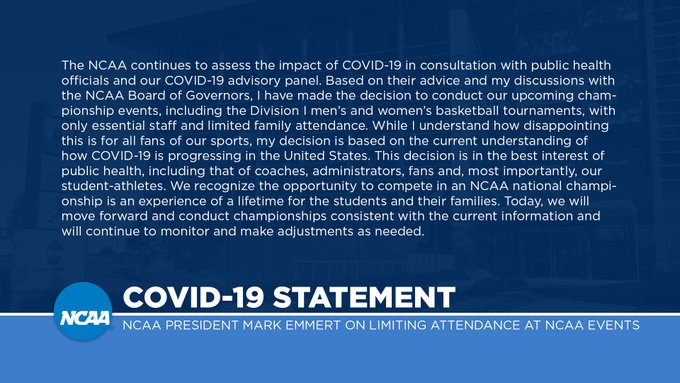 Obviously, public health is a major concern and public officials want to contain the spread of this disease as much as possible, but who knows how this impacts the players. Seniors playing in perhaps their last games without a crowd would be sad, but so would the spread of a disease that is incredibly harmful. It's a shame and hopefully they can contain this disease, but it looks like more and more sporting events will be held without fans for the foreseeable future, unfortunately. Let's hope this virus can be contained, so we can go back to watching our favorite teams live again.
---