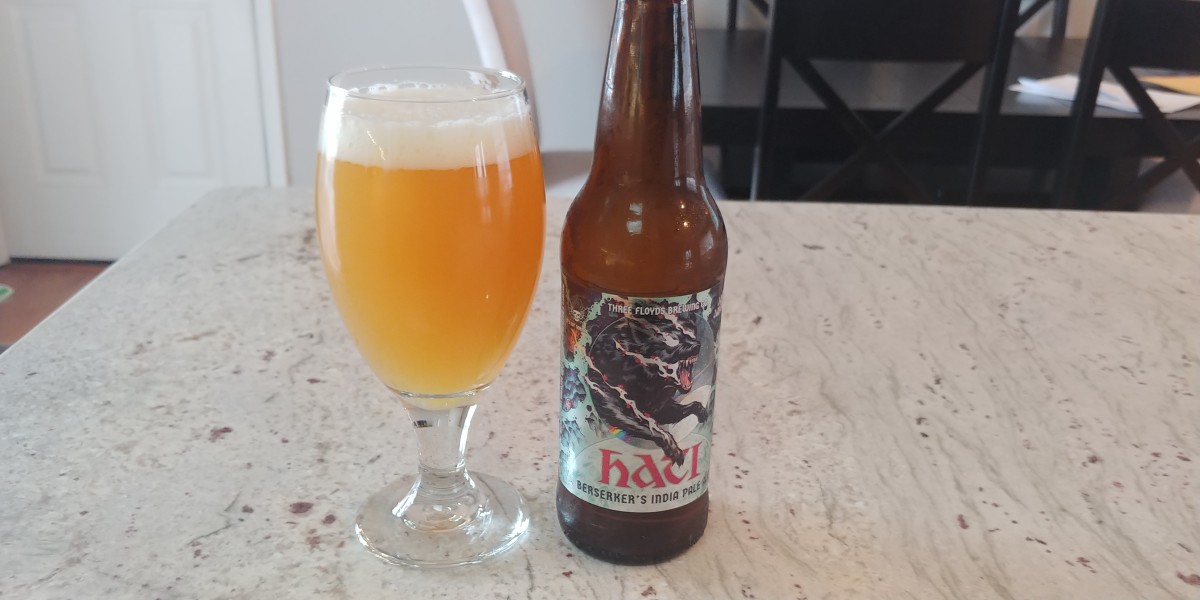 Velkommen! It's time for another review. I hope everyone is staying in good spirits. What better way to pass the time than having some good brews? I for one will continue to do so and share my experiences as much as my wallet decides is possible.
Today is a new one from the mighty 3 Floyds that has been dubbed "Hati, Berserker's IPA." Now, this one is a collab with Amon Amarth, which after a quick search is a Swedish death metal band. Apparently this is the third collab with them. According to the 3 Floyds website, this beer was inspired by the song "Skoll and Hati." Feel free to give a listen. Skoll and Hati were two wolves, which according to Norse mythology, Skoll chased the sun and Hati chased the moon. This explains the badass label found on the bottle. Bet you didn't think you'd be getting a mythology lesson in a beer review.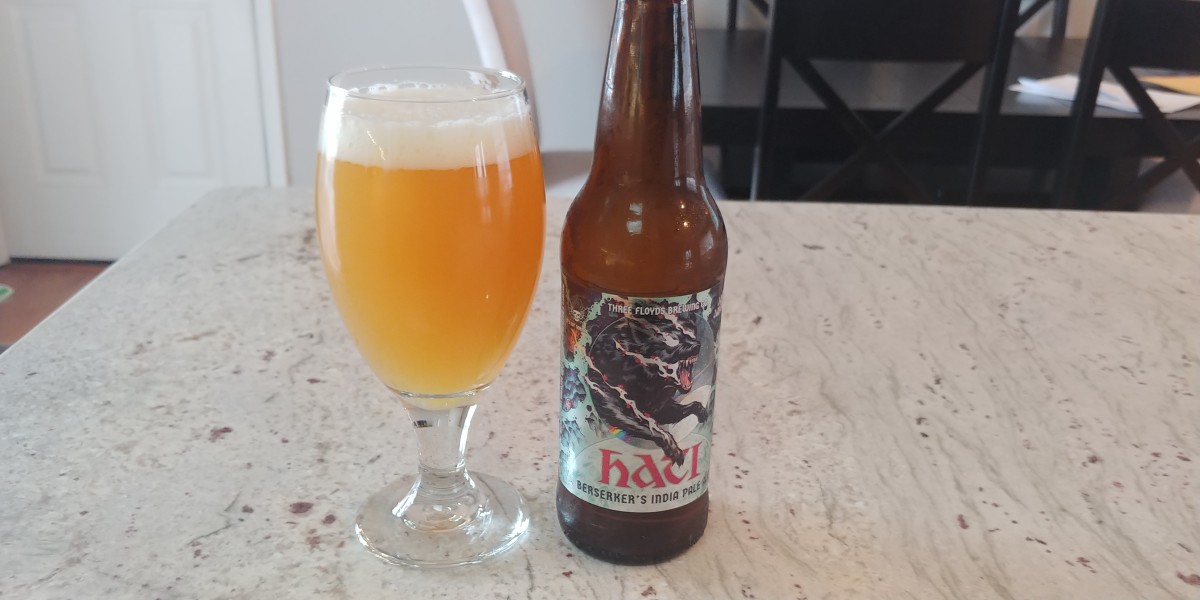 Onto the beer! Poured into a tulip glass and bottled on 2/7/20. It pours a beautiful hazy bright orange with about an inch of pure white froth. While pouring, I got an explosion of citrus aroma in my face. Upon taking a sip, there's nothing but juice going on and it leaves a bit of lacing. Orange, pineapple, mango, and grapefruit are all coming through. It has a solid 7% ABV with a massive IBU rating of 109. For those of you that don't know, IBU stands for international bitterness units. The higher the number, the more bitter it should be. IBU usually tops out at 100. This thing, at 109, is extremely bitter but the juiciness balances it out perfectly.
3 Floyds has done their usual here and made a fantastic beer. Would you expect any different? That's why when I saw this beer at Woodman's in Buffalo Grove, I knew I better give it a shot. At $11.99 for a six-pack of 12 ouncers, that's completely fair for a beer of this quality. This beer is a perfect example of what a hazy IPA should try to be. By being both bitter and juicy at the same time, it makes this beer easily drinkable while being able to taste everything that's going on. I easily rate it an 8.3/10 and encourage everyone to give it a try if you see it.
Happy Drinking!
Stay Positive, Love Your Life – 311
---