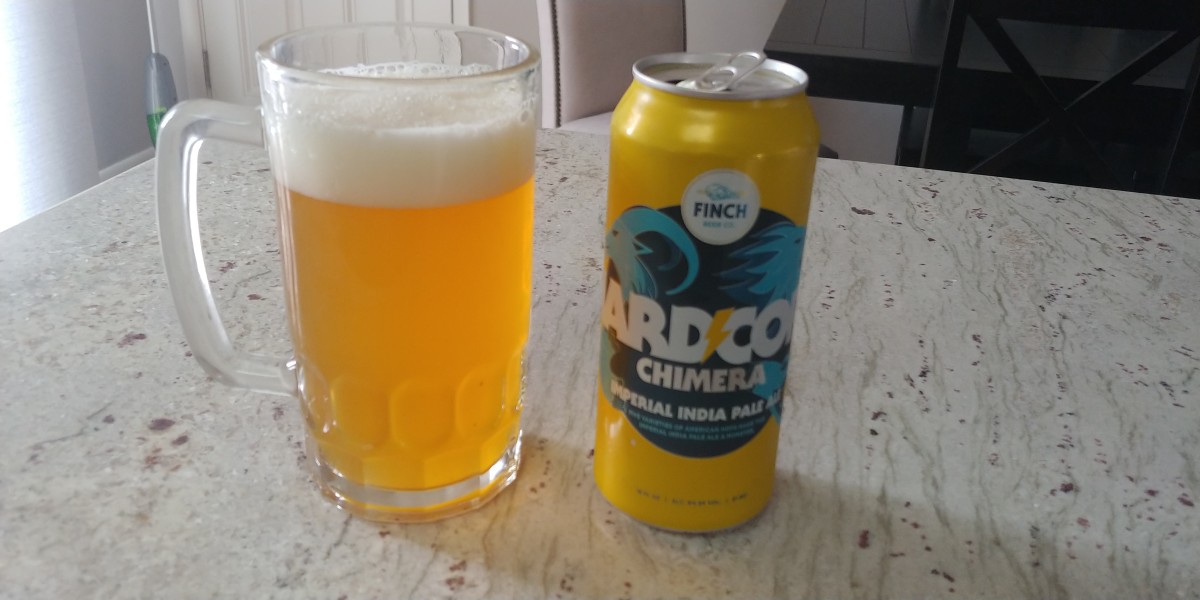 Happy Sunday! I hope everyone is doing well during this crazy time and staying in good spirits. Oh, what am I doing to pass the time you ask? Drinking beer of course! I crushed 12.8 beers (I fell asleep) on Saturday night. 10.8 of those being 7.2% ABV and two more that were 9% ABV. That's basically like 20 beers if my math is correct (it is).
The two beers that were 9% ABV I am consuming two more of today and that would be Hardcore Chimera, Imperial IPA, brewed by Chicago's own Finch Beer Co. located right near the United Center. They can be found in a four-pack of 16 ouncers for $9.99 from Binny's, but I've seen this beer in several places before. I've actually had this beer one other time and I remembered enjoying it, so I wanted to give it another try to make sure I'm not going senile yet.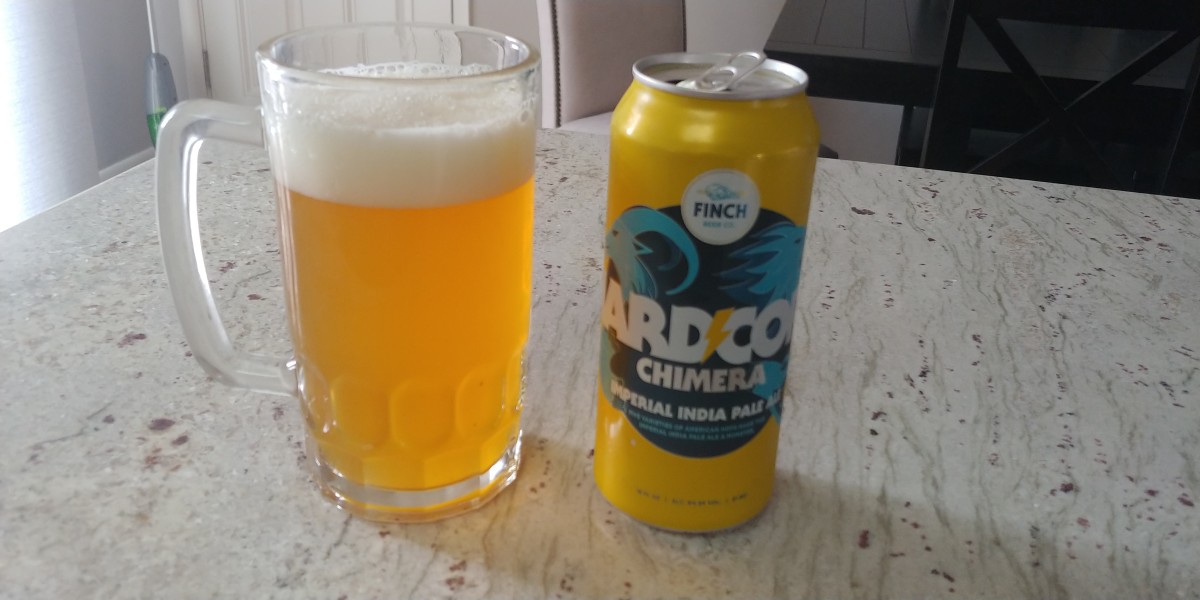 The beer pours a beautiful clear bright golden orange with a dense one inch of foam. After the foam dissolves, it still leaves a thin layer on top and leaves a decent lacing.
For those of you that do not know, head is a good thing. First, pouring into a glass releases some of the carbonation. Proper glassware can make certain beers taste better, but also any glass is better than no glass. The foam on top helps you smell the beer more and smell equals taste. So please do yourself a favor and pour your crafts into a glass.
Back to the beer. Like I mentioned already, this beer packs 9% ABV but also checks in with 81 IBUs. Upon drinking it, this beer is a lot juicier than I thought it would be. The Citra hops really take over this one. That's mostly what I taste — citrus or almost a super hoppy orange juice. I can barely notice the 9%.
This is a very good beer. Overall, I would give it an 8/10. I only wish that it would come in a little more bitter. It's hoppy upfront but finishes slightly sweet and creamy on the back end. Anyway, it's definitely one I would recommend trying, as you can't beat the price.
Happy Drinking!
Stay Positive, Love your Life – 311
---