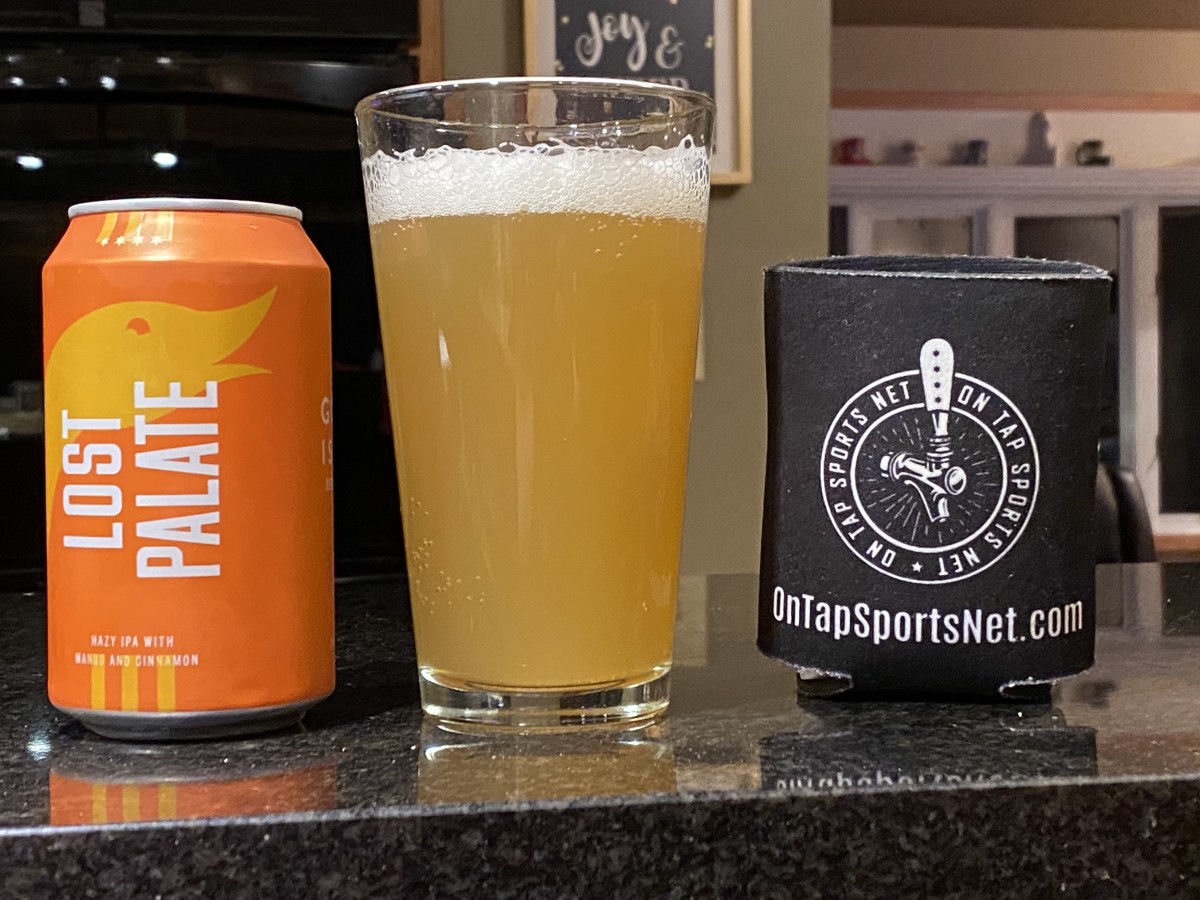 For those who read my recent beer review of Foggy Geezer, be ready to have your world turned upside down. Foggy Geezer sits in the "traditional IPA" family. However, I have found a beer that every beer lover can enjoy, even if you aren't the biggest fan of IPAs.
I introduce you to Goose Island's Lost Palate Hazy IPA. The perfect combination of fruit, spice, and everything nice, this beer will tickle your taste buds with so many different flavors, your head will spin. Before we dive into the beer itself, let's talk about the name. I wondered where Goose Island came up with the name. Here's their description on their website.
This release is dedicated to Jonny, a long time Goose Island employee. Jonny, and Brewer Quinn, came up with this recipe after Jonny's recent victorious battle with cancer. Jonny lost the ability to taste many flavors, an unfortunate consequence of battling cancer. He almost completely lost is palate and mangos and cinnamon were two of the few things he was still able to taste. We're happy to say that Jonny is now a cancer survivor! This beer pays tribute to the flavors that were never lost. A portion of proceeds from this beer will go to support the life-changing research at the Robert H. Lurie Cancer Center of Northwestern University, where Jonny was treated.

– Goose Island Beer Co.
If you can't get excited to help a great institution such as Robert H. Lurie Cancer Center, I don't know what to tell you. Combine your love of beer with the beauty of giving and help Goose Island continue to support such an important organization in the Chicagoland area.
Now, the beer. The beer matches the story. The story is amazing, the beer is amazing. The story is felt in your soul and so is this brew. Lost Palate will defy everything you ever thought you knew about IPAs. The cinnamon and mango give an excellent sweetness and spice to this beer. It's perfect for any time of the year because you get a little bit of everything.
The flavor is perfect for spring, summer, fall or winter, a true all-season beer that is ready for you whenever you want it. It has a gorgeous haze, as its name states, but still keeps an inviting color that is a little lighter than some other hazy IPAs. It's not heavy and does not ooze in hops like many IPAs. I tell you, as someone who enjoys IPAs, I don't even consider this an IPA because the hops don't overpower you like Lost Palate's distant cousins. It truly is a remarkable brew.
On top of it all, the can is a bright orange with a matte finish and a yellow-ish gold trim. Its color alone will draw you in and make you ask, "what is that?" Despite the bright color that gives it a fruity appeal, it still hits you with a 6.3% ABV to reel you back in.
With that said, I learned something new enjoying this brew. I have enjoyed this beer since New Year's Eve and did not know the incredible back story behind the product. I'm happy for Jonny, and I hope Goose Island continues to brew this beer forever.
To my friends at Goose Island, you continue to brew and give back, I'll continue to buy. I honestly may have found my favorite beer that I have ever enjoyed. Kudos to Goose Island. Go pick yourself up a case of Lost Palate right now!
---