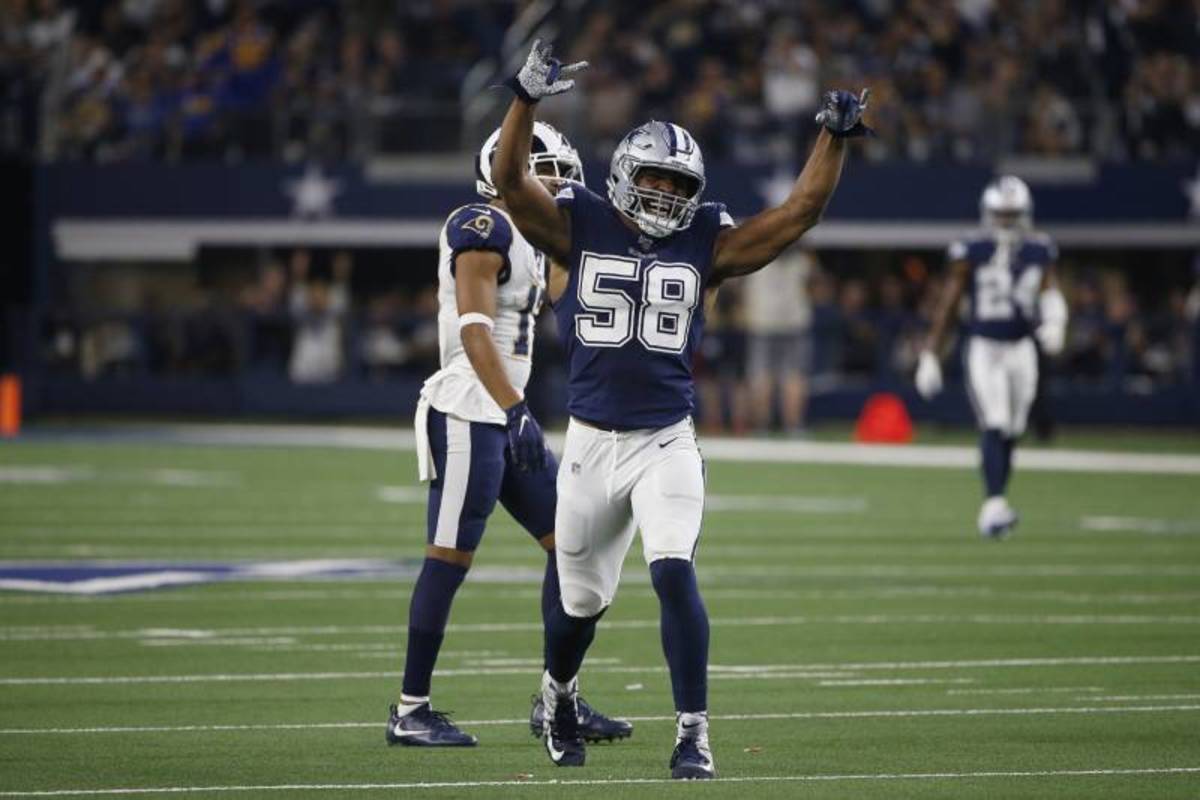 Today, the Chicago Bears introduced Robert Quinn to the media via teleconference, where he took questions for the first time as Bear.
From the get-go, Quinn talked about how Chicago was an attractive destination and praised some of his new defensive teammates, even calling them "dogs" when it came to playing alongside such talent on the Bears' defense.
Quinn elaborated on the opportunities he has now that he's on the opposite side of Khalil Mack, who drew double teams 90% of the time last season.
"Hopefully that frees me up a bit and I can take advantage of that," Quinn said.
Quinn also talked about his comfort level of playing in regard to playing on the left side of the defense compared to the right side.
One thing that stood out came when he started to explain the fact that he hasn't played on the left side of the ball. He began by stating, "I think we got a comfortable understanding that I got the…" but corrected himself before saying he would be willing to flip sides. What's the takeaway from this? Quinn made sure he would be on the right side of the ball when talking to teams. Nagy and Pace both know what the potential of this defensive line can be and if it means moving Mack to the left side of the ball, why not?
The decision on where Quinn would play this season was also a hot topic. From the beginning of the press conference, Quinn talked about how difficult the choice was. He used "choosing my college" as a comparison and when it came down to two teams and said he had to "flip a coin," with the Bears being on the "right side" of it. Quinn would later announce the other team in the mix was the Atlanta Falcons.
Quinn had a successful season in Dallas last season, one in which he posted double-digit sacks. When asked what helped him get to that point, he was quick to thank his agent for helping him get back to where he was last season.
"He made me re-focus myself in the offseason," Quinn said. "Training a little more serious and taking life a little more serious."
Quinn will be an impactful player on the Bears' defense and no matter what, whatever side of the ball he's on, he will be a leader who will get the "dogs" on the defense to fly around and make plays on Sunday. That is if he and Mack allow quarterbacks to throw the ball.
---