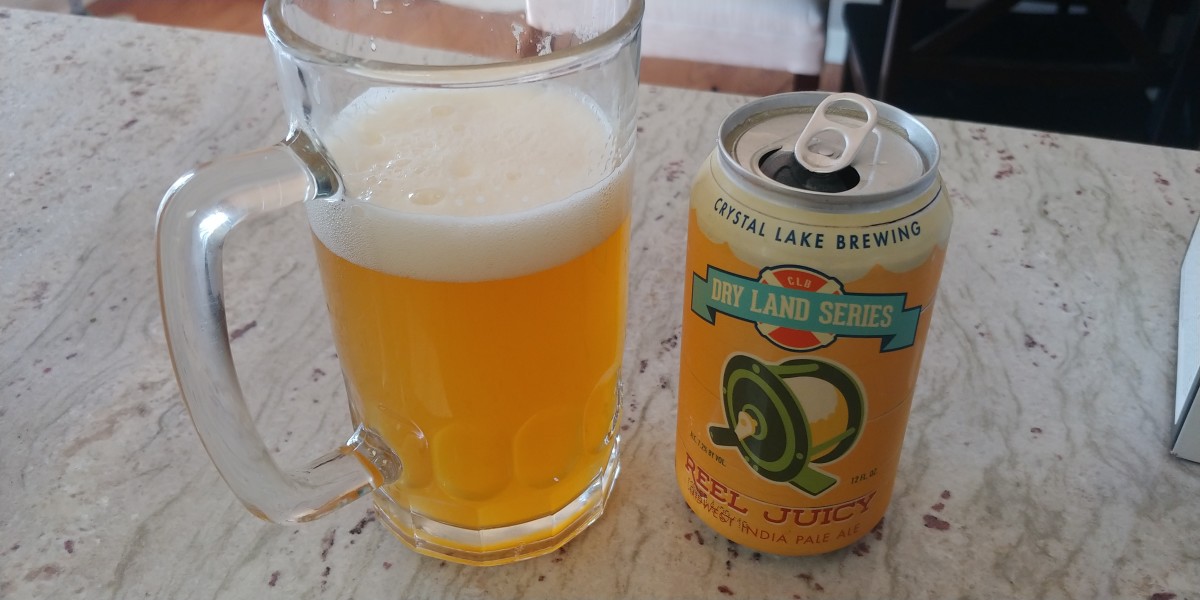 It's been a while since my last review because I've been devouring those Waldos' Special Ales from my previous review. They are still around so get 'em while you still can.
It was time to move on and get back into drinking new brews constantly. For this beer, I wanted to find something from a local brewing company that might not be as well known, so I decided to go with "Reel Juicy" from Crystal Lake Brewing. I've had a few different brews from CLB and I've always found them to be solid. "Beach Blonde" is a golden lager that's great for summer drinking and can usually be found in 12-packs.
Crystal Lake Brewing is way out in the northwest suburbs so I am not exactly sure how far it reaches, but in the area around Arlington Heights, I can always find it at the local Binny's or Woodman's.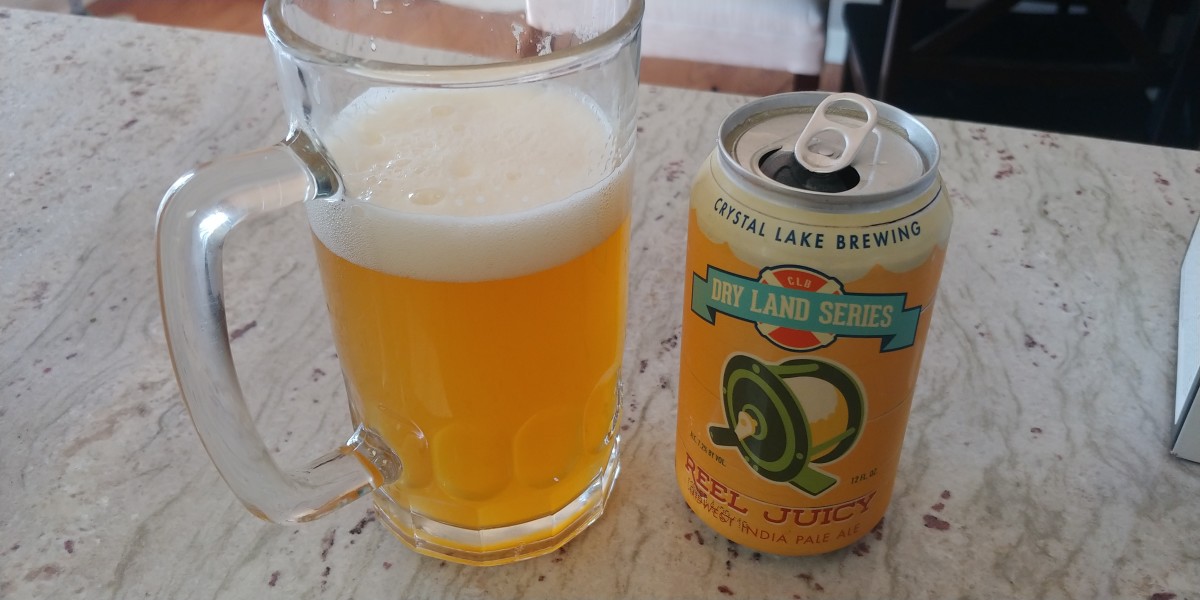 Reel Juicy is a nice looking beer that's described as a Midwest India Pale Ale. It pours a cloudy orange with about an inch of white head. This is a very fragrant beer with loads of tropical scents, mainly grapefruit. As for mouthfeel, I would say it is medium and creamy with just enough of that bitterness you would expect from a hazy IPA.
This is another solid beer from CLB and at 7.2% ABV, it will do its job. I can't find an official IBU rating but I would say it's probably average right around 55-60. Overall I would say this is a good beer, not great, but definitely something that would be worth trying if you come across. I give it a 7/10.
Happy Drinking!
---