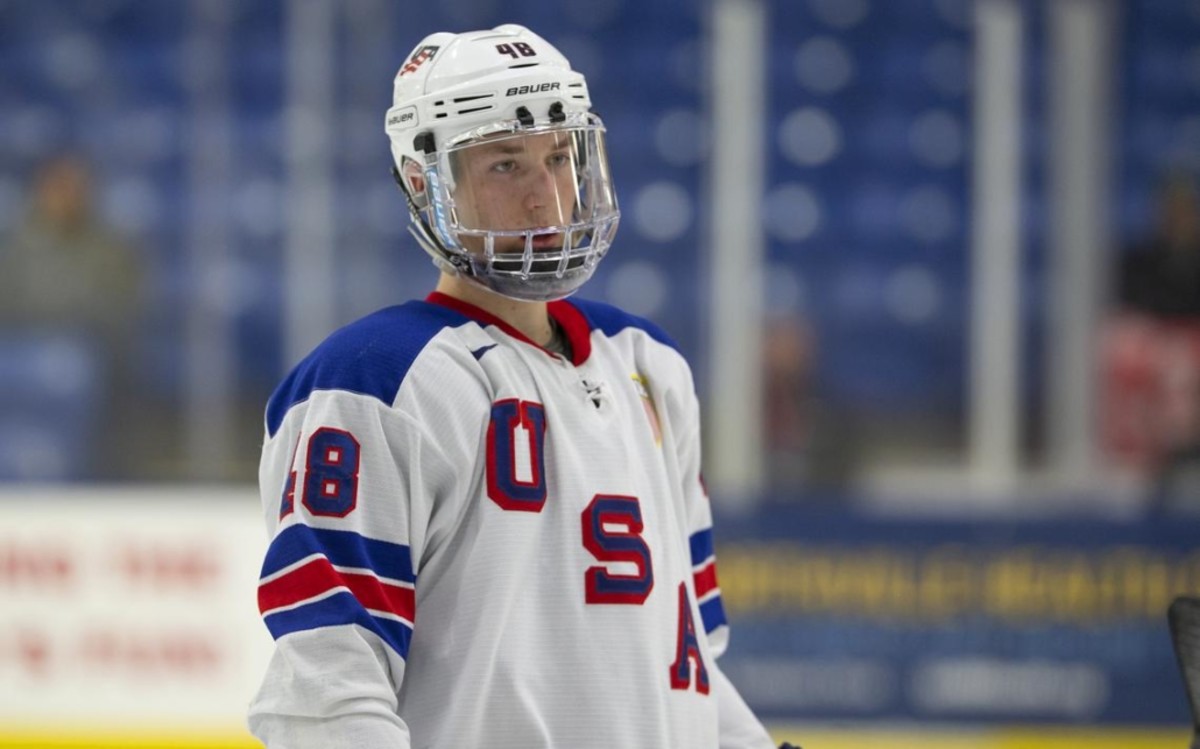 The Blackhawks are expected to have a top-ten pick in the upcoming draft. Even though the NHL has been put on hold for the time being, that doesn't mean we can't start looking at potential defenseman the Blackhawks could select.
Current Defensive Group
In the 2019-20 season, the Blackhawks had 12 different defensemen make at least one appearance with the team. Of those 12 players; Erik Gustafsson was traded to Calgary, Calvin de Haan was injured in December and was put on IR, Brent Seabrook had hip and shoulder surgeries in February, and three others played less than ten games.
To fill out a 6-7 man defensive group, the Blackhawks shuffled players in and out from Rockford. Dennis Gilbert made the biggest impact appearing in 21 games, and though his physical play and willingness to fight made him a fan favorite, it didn't necessarily translate into success. It is expected that he will see time in the NHL this upcoming season, but the majority of his time will be spent in Rockford.
Lucas Carlsson and Nick Seeler both appeared in six games with the Blackhawks. Both players brought speed from the back end with the ability to join the rush and make plays with their feet. Seeler also brought a physicality that was missing in the lineup while Carlsson was an attempt to fill the role Erik Gustafsson had played before being traded. Both players will start the season in Rockford and may see time with the Blackhawks throughout the year.
At this point, there are five defensemen who are locks for next season; Duncan Keith, Connor Murphy, Olli Maatta, Adam Boqvist, and Calvin de Haan (who is expected to return in time for training camp). Brent Seabrook's future is so uncertain that an entire article could be written about it, so I won't talk about it here.
Current Defensive Prospects
The Blackhawks have three prospects in their organization that could realistically see time in the NHL this next season; Nicolas Beaudin, Ian Mitchell, and Alec Regula.
Beaudin appeared in one game with the Blackhawks late in the season. He scored 15 points over 59 games in Rockford and has not quite lived up to the hype he received when he was drafted in the first round in 2018.
Mitchell is poised and ready to make a big impact in the NHL. After serving as captain at Denver University during his junior year, Mitchell has shared with the media that he is more than ready to sign with the Blackhawks.
"I'm likely to sign and forgo my senior season but with the uncertainty that's happening right now, who knows?" Mitchell said. "But I'm likely to sign."

Denver Post
He brings poise in his own end and the ability to make plays offensively. It would not be much of a surprise to see him earn a spot on the second or third pair next season.
Lastly, Regula has stormed onto the radar of Blackhawks fans and organization in a hurry. He was named the OHL Defenseman of the Month in February and recorded 60 points (27 goals, 33 assists) in 56 games while serving as captain for the London Knights. In November, he signed a three-year entry-level contract and will be given every opportunity to play in the NHL next season.
Top Defenseman Prospects in 2020 Draft
1. Jamie Drysdale (Erie, OHL)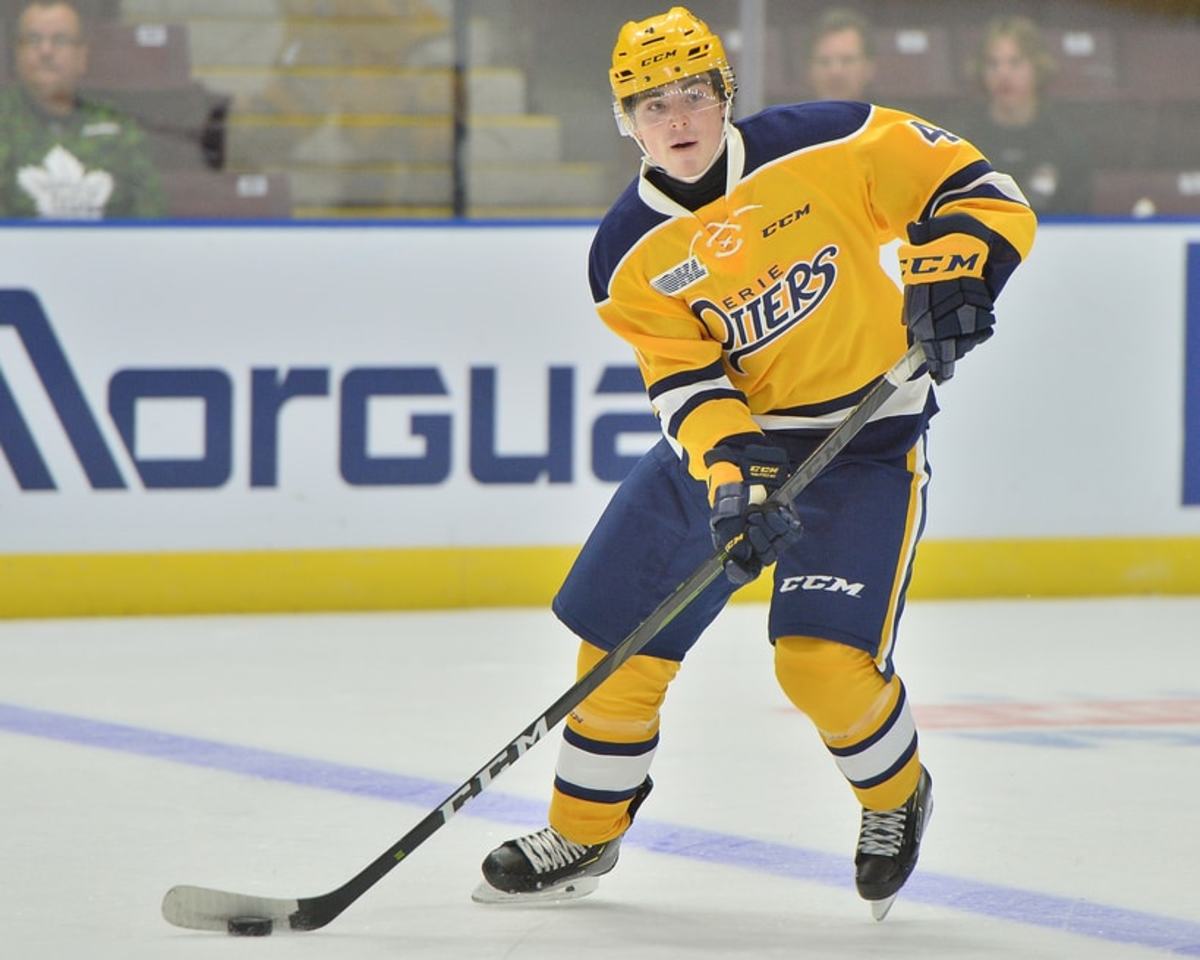 Jamie Drysdale tops the list of defensemen available in the 2020 draft. He has spent the last two seasons with the Erie Otters, recording 87 points (16 goals, 71 assists) during that span.
His quick release and ability to finish while running the power play make him a much sought after prospect for any team. With the departure of Erik Gustafsson, the Blackhawks could use a player like Drysdale to run the power play one day behind Adam Boqvist. You can never have enough puck-moving defenseman and no one would argue the Blackhawks taking Jamie Drysdale early in the draft.
2. Jake Sanderson (USA U-18, NDTP)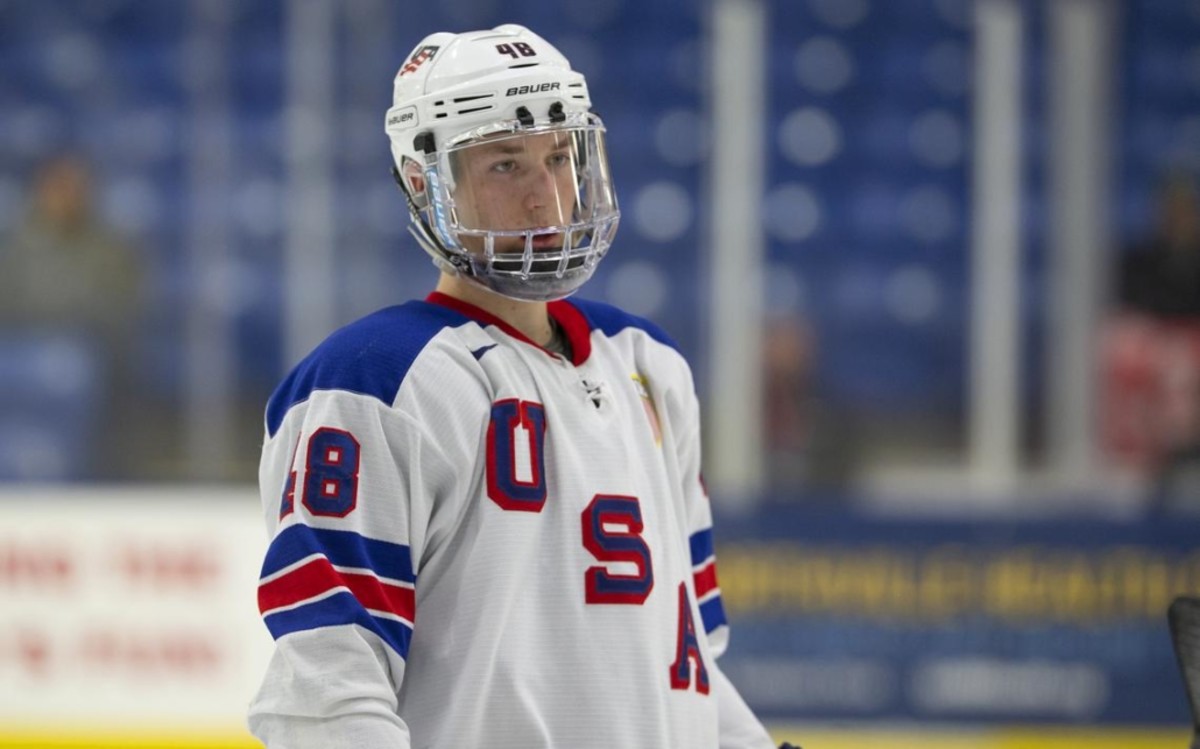 Behind Drysdale, Jake Sanderson is the obvious next best defenseman in this year's draft class. He has spent the 2019-20 season with the U-18 of the U.S. National Development Program. Even though his numbers won't wow you (just 14 points in 19 games), it's the little things he does so well that sets him apart from others. At 6-foot-1, 186 lbs, Anderson adds size that the Blackhawks defensive core could definitely use.
Sanderson is an outstanding talent capable of taking charge and controlling the play with his elite skating, sharp presence of mind and high-end puck skills.

– Dan Marr, Director of NHL Central Scouting
3. Braden Schneider (Brandon Wheat Kings, WHL)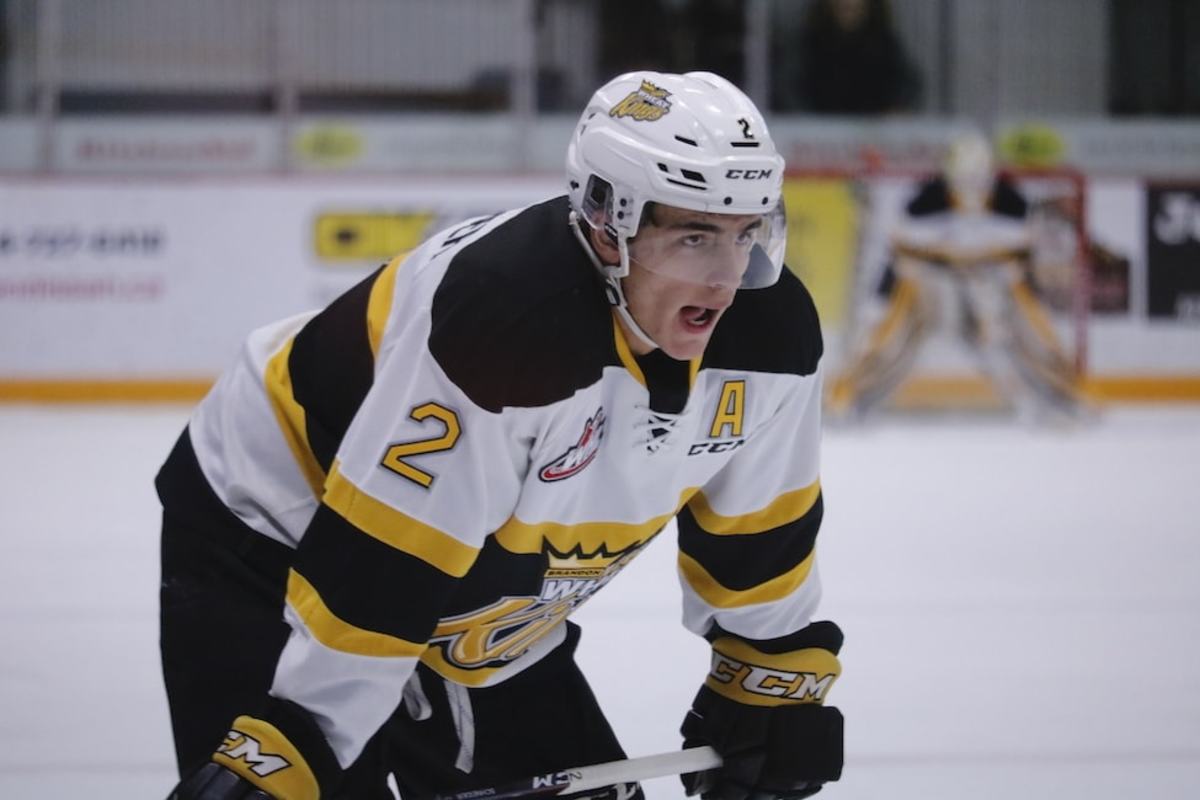 Braden Schneider is another big body standing at 6-foot-2 and weighing in at 191 lbs. He spent the 2019-20 season serving as an alternate captain for the Brandon Wheat Kings, where he put up 42 points (seven goals, 35 assists) in 60 games. His best attributes are his ability to play in many situations whether it be five-on-five, on the power play, or penalty kill. Another defenseman who can serve more than one role is something that would help deepen the Blackhawks organization.
He's solid on his skates and moves the puck like an NHL player, similar to Ryan Pulock (New York Islanders). Brandon is struggling, but good players stand out on a bad team and he stands out. He's got very good hockey sense and decision making. He's tough to play against, and he's a player, that from a coach's perspective, you can play him in any situation.

Peter Sullivan, NHL Central Scouting
We will have to wait and see what Stan Bowman and company do at the 2020 NHL Draft, but if they choose a defenseman early in round one, any of these three players would be great additions to the Chicago Blackhawks organization.
---