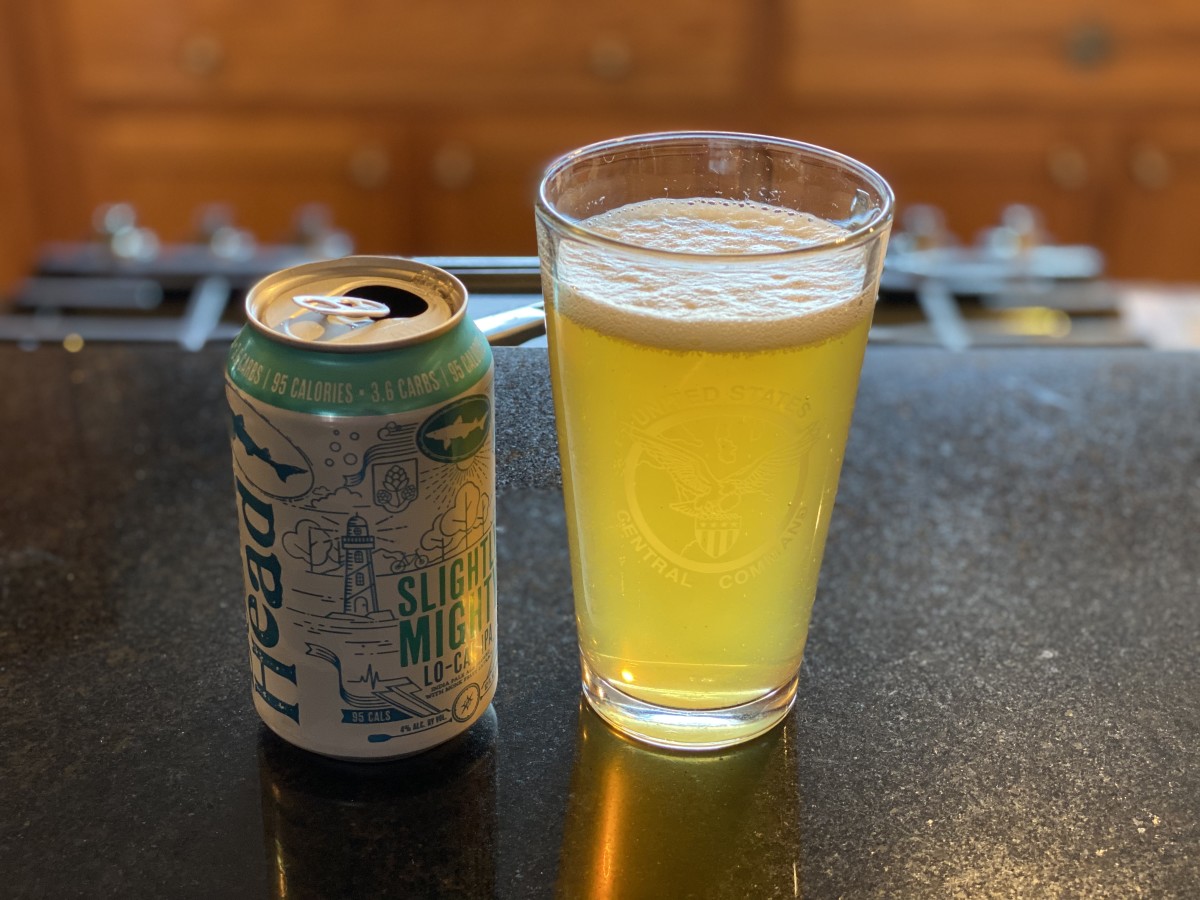 Most visitors to On Tap's site know we are big on beer, but a good majority of the beers we review are usually on the heavier side — mainly craft, some local, but not your traditional Michelob Ultra. However, a craft brewery known for its IPAs has found the perfect drink for those watching their figure, the Slightly Mighty Lo-Cal IPA.
Released in 2018, Slightly Mighty is any IPA lover's dream if you're looking for something sub-100 calories. Usually, when one thinks lo-cal, they think something that tastes like water. Trust me, I share in that sentiment. I tasted a fair share from other breweries that simply fell short. However, this bad boy came to my rescue.
Slightly Mighty contains the natural hoppiness that IPAs are known for. It is not overwhelming by any means, but the drinker can still enjoy that aroma from the hops without the calories and carbs typically associated with such products.
On top of the traditional hoppiness, Slightly Mighty has an incredible sweetness to it that gives off a set of tropical notes. One would say it's almost pineapple, coconut, and mango-like, but the key is in a Chinese fruit called the monk fruit. As Dogfish Head discusses on their website, the monk fruit is sweeter, per ounce, than sugar and has no calories. It's the perfect sweetener for a beer that Dogfish Head wanted to contain flavor without all of the sugars and calories. The fruit allows the beer to have its traditional IPA notes, but it gives the beverage a refreshingly tropical spin that most IPA lovers wouldn't expect with an IPA.
Don't take my word for it? Paul Nelson, also my uncle, is an avid beer drinker. He used to travel weekly for work as an architect and has been trying craft beers all over the country since I was still watching Saturday morning cartoons. He offered this up about another lo-cal option:
"Another light offering from [a company] – not very hoppy and pretty weak, but only 96 calories. Slightly Mighty is much better."

– Paul Nelson on lo-cal IPAs
I'll tell you what, the man has good taste in beer. I think he influenced me enough over the years to have a good palate for beer. You may have your lo-cal options you like, but for a craft beer drinker, Slightly Mighty takes the cake!
Go pick up some on your next store run and relish this refreshing brew from Dogfish Head!
#CrackUm and enjoy!
---