News from ESPN today indicated that the World Baseball Classic, set to take place in March of 2021, has been cancelled.
According to the official statement from ESPN, the tournament was considered a non-priority now, given the current COVID-19 conditions. This comes as a bit of a downer for baseball fans around the world, as the last tournament was spectacular.
The United States won the WBC, taking down the unbeaten Puerto Rico team. Both teams were littered with All-Stars, but one of the most memorable moments came from Cubs shortstop Javier Baez in the second round of the tournament.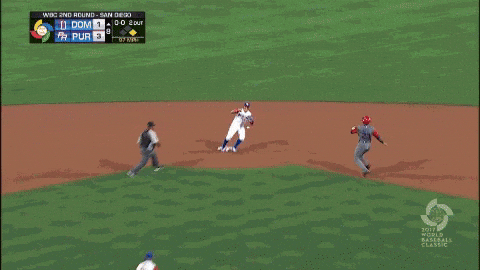 The perfect throw from Yadier Molina yielded one of the most unforgettable tags baseball fans have ever seen.
However, in the championship game, then Blue Jays' pitcher Marcus Stroman put on an absolute clinic. Stroman held Puerto Rico scoreless through six innings, leading the way to an 8–0 United States victory and tournament MVP honors for Stroman.
Not only that, perhaps one of the all-time gifs came from that game too: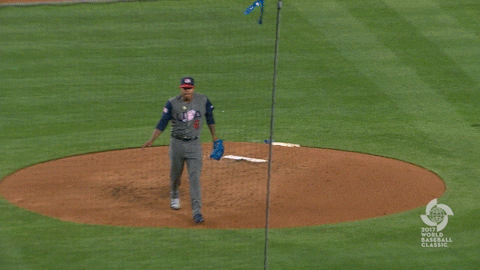 The shimmy shake was appropriate for that evening, as Stroman was dialed in and shut down arguably the best team in the tournament.
Sadly, with the 2021 tournament part of the current collective bargaining agreement that runs through December 2021, the tournament would have to be renegotiated in order to showcase MLB talent. Truthfully, the tournament would not be as much fun without each country's superstars, so the tournament will have to be discussed down the road. Currently, the concern is having an MLB season at all.
WBC organizers told ESPN the tournament would not be played any sooner than 2023, so we'll have to wait a few years to see MLB stars don their country's colors on the WBC stage.
---