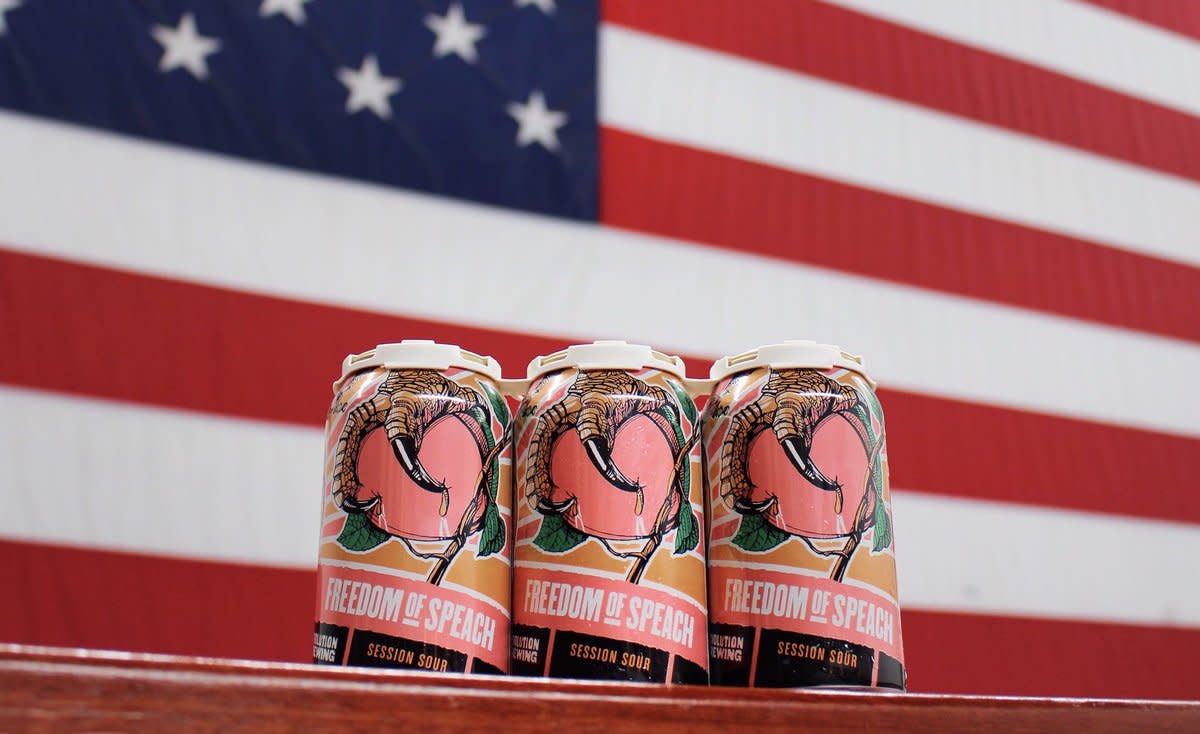 Revolution Freedom of Speach was a great six-pack pickup for $9.99. Your eye is immediately drawn to the vibrant color of the can. This beer is a sour ale containing so much flavor that the tartness doesn't seem too overpowering.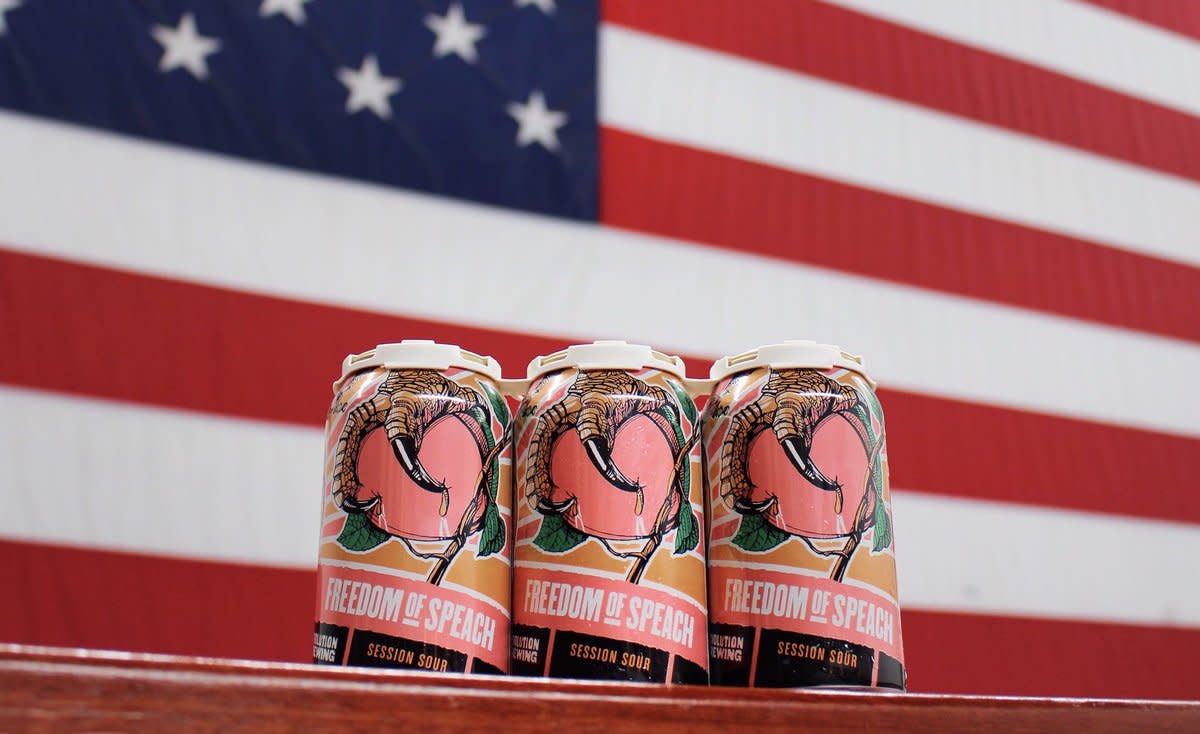 Freedom of Speach pours a mostly clear golden color. I tested this one out in the can and in a glass. Personally, I thought drinking this beer out of the can was better than the pour because the tartness level was better in the can. The smell of this sour is refreshing, as the aroma consists of light peach, sweet malts, and a bit of tartness.
The taste follows the lead of the scent. It's a bit sweet up front, peach rushes in with a slight tart kick, followed by lingering peaches and a hint of vanilla. It's a somewhat dry finish with a medium body. This is a great beer to sip on a warm day. If you see this beer at your local liquor/grocery store, pick it up! You won't regret it.
---