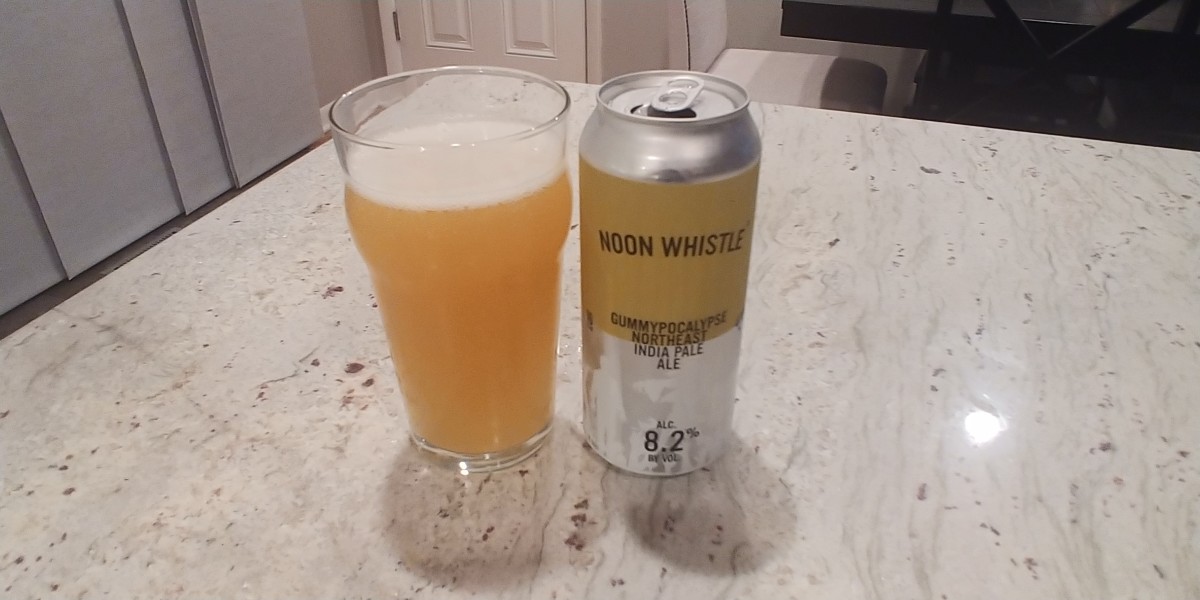 Alright, first of all, that's a mouthful of a name. Every time I type it I have to double-check each letter to make sure I'm spelling it correctly. I'm still not sure it's right honestly. Noon Whistle is located in Lombard and I've heard some great things about their beers, but this is the first one I've tried from them.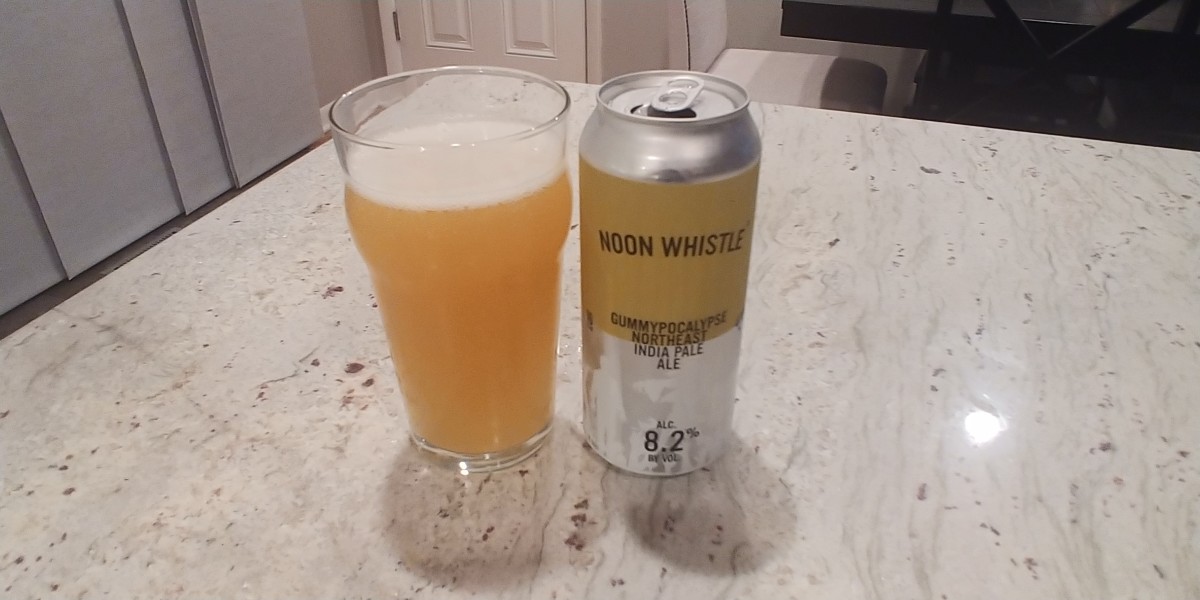 Gummypocalypse is a double dry-hopped northeast style IPA and man, not only is it a mouthful of a name, it is also a mouthful of a beer. When poured, this beer looks like a cross between pineapple and orange juice. It had very little head that went away quickly and does not leave much lacing. Taking a sip it comes off as a perfect example of a northeast IPA, super hazy with loads of fruit. Any tropical fruit you can think of is what this beer tastes like. I would describe the mouthfeel as medium with a nice resin tone to it.
Gummypocalypse is an outstanding beer. The ABV checks in at a nice 8.2%. I couldn't find the IBU rating, but I would venture to say it's in the 80 range. Overall it's well-balanced, sweet, bitter, hazy, and fruity, which is everything I'm looking for in a NE IPA. Do yourself a favor and give this one a try. You will not be disappointed. Easily a 9 out of 10 beer.
Happy Drinking!
---