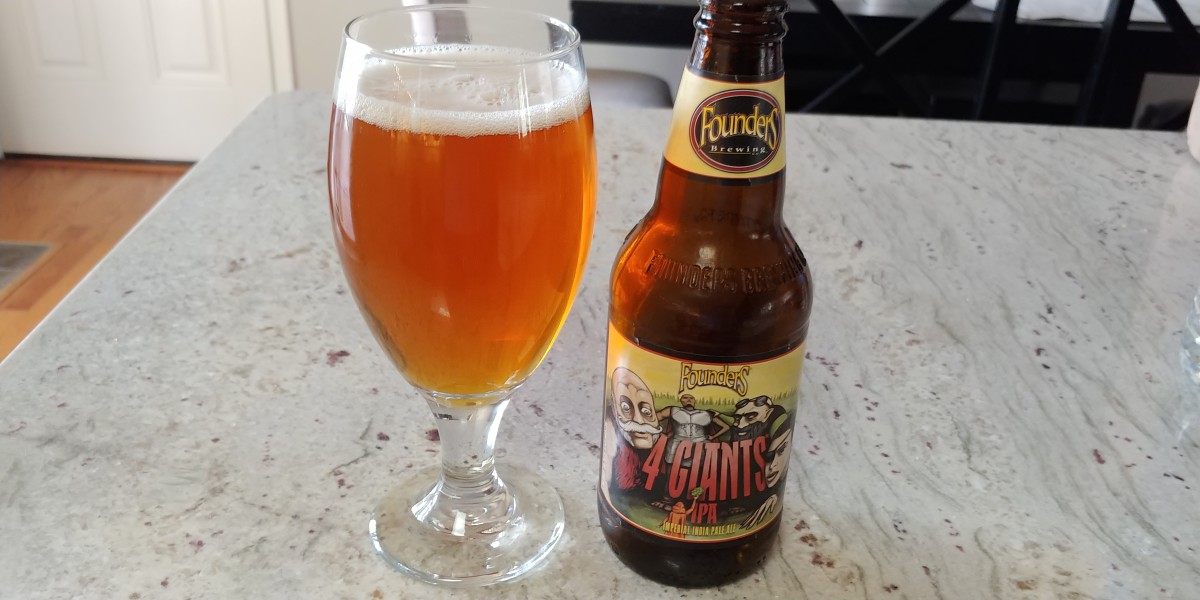 For this review I'm going back to one of my favorite breweries, Founders. Every beer I've had from them has been fantastic and this one keeps up with that high opinion of mine. The first time I had 4 Giants was in a pick 6 pack at Jewel and it was fantastic. I only had 1 and I've been looking for it ever since. I was even looking online to see if I could find it close by but I had no luck. Finally I just forgot about it until the other day I was strolling down the aisle at Binny's and it hit me in the eyeball. Score!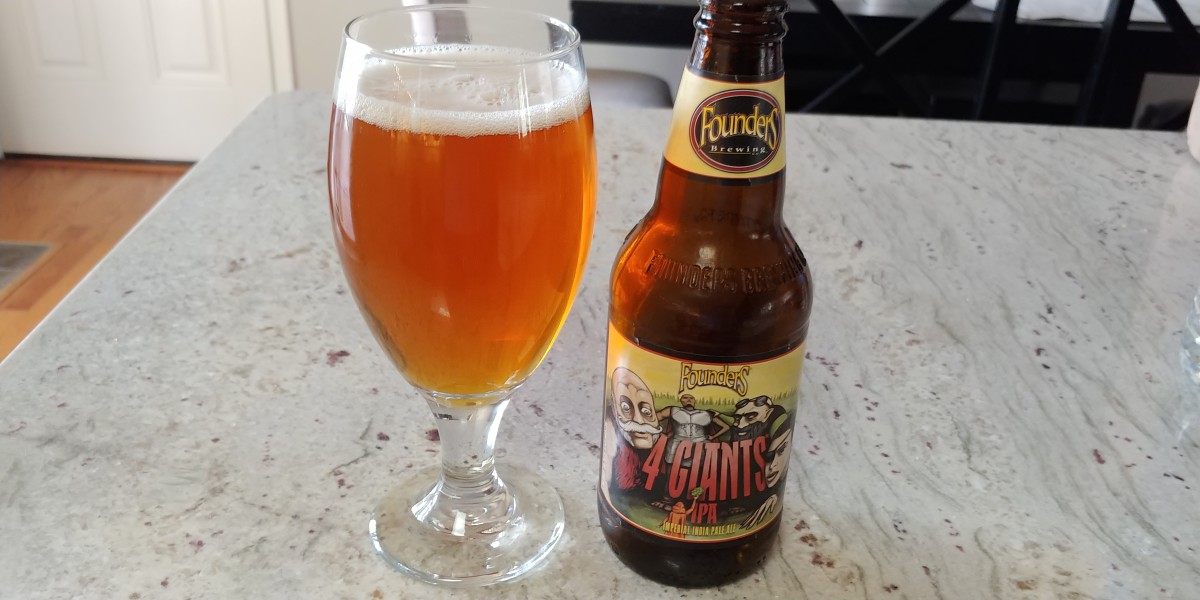 Found in a 4 pack of 12 ounce bottles, 4 Giants packs a 9.2% ABV and holds an 80 IBU rating. It pours a beautiful neon apple juice color with a half inch of head. The aroma is a lot of booze with a little pine thrown in. The taste is all strong, bitter hops with a lot of booze and pine. This is your more old school straight forward imperial IPA. These are my favorite kind of beers. I love when they are strong and boozy. My wife had a taste and instantly went for a glass of water to wash it down while exclaiming "this is like poison!", I was cracking up.
Fantastic beer, also at a reasonable price of $10.99 for the 4 pack. Another reason I love Founders is they always have their beers priced to be budget friendly. I give this one a 9.1/10.
Happy Drinking!
---