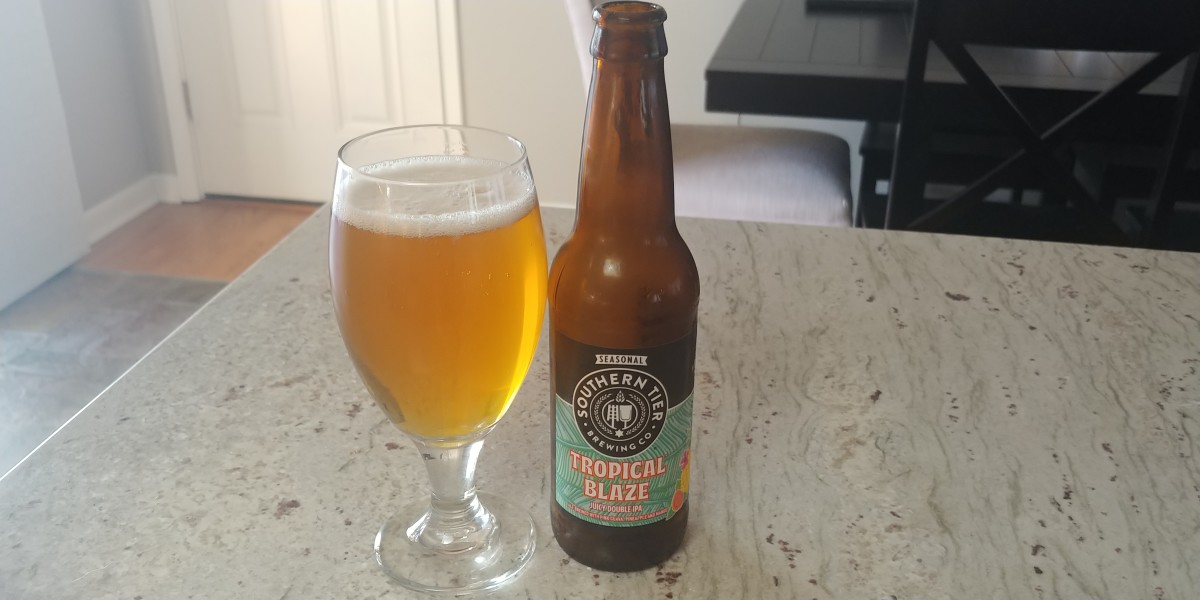 Today's beer review is on Tropical Blaze by Southern Tier Brewing Company out of Lakewood, New York. I've had a few beers from them including their 2XIPA, which is a solid beer. That's why when I saw this self-proclaimed "juicy" double IPA, I figured I should probably try it.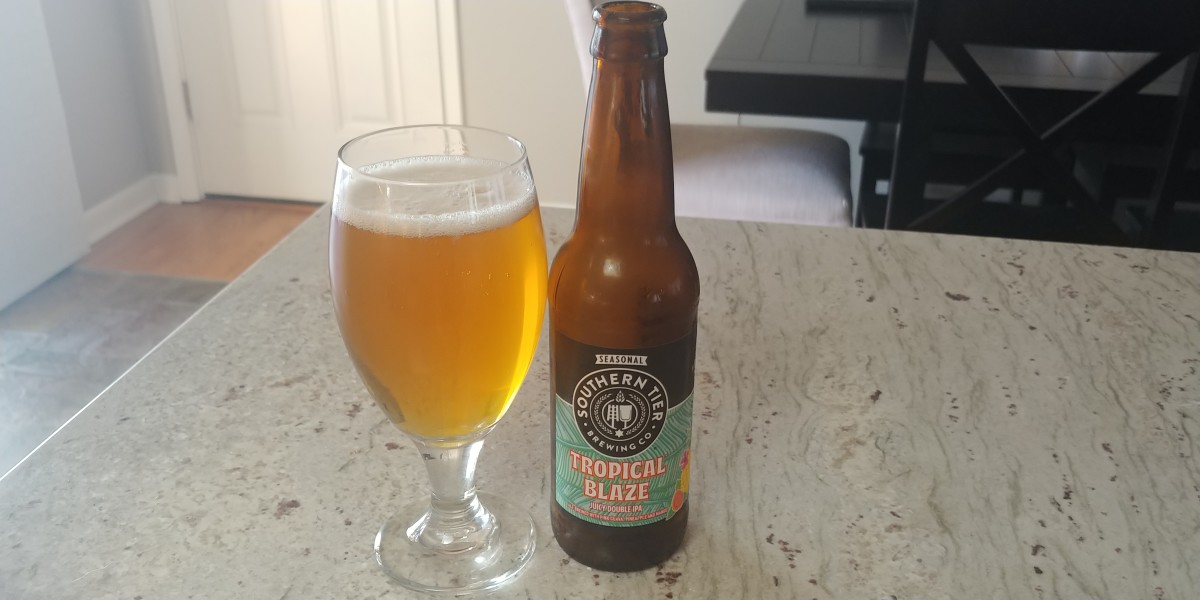 My first impression after pouring Tropical Blaze into a tulip glass is that it has a beautiful color and aroma. It's a vibrant gold but seemed much too clear to be labeled a juicy double IPA, which made me a little bit leery. After my first taste, my concerns were immediately confirmed. It doesn't taste like any form of juicy IPA I've ever really had. It completely lacks that thick hazy mouthfeel of a normal Northeast IPA. To me, it seems to be more like a straightforward mildly hoppy IPA that also just happens to have tropical fruit notes. I can feel a little of the booziness, which is decent at 8.5% ABV, but not much else to it.
Overall this beer comes off a little flat. I enjoy the tropical pineapple and mango flavors but it is missing something. It's an OK beer, but I will only be having it this one time. I'll rate Tropical Blazed a 7.15/10.
Happy Drinking!
---