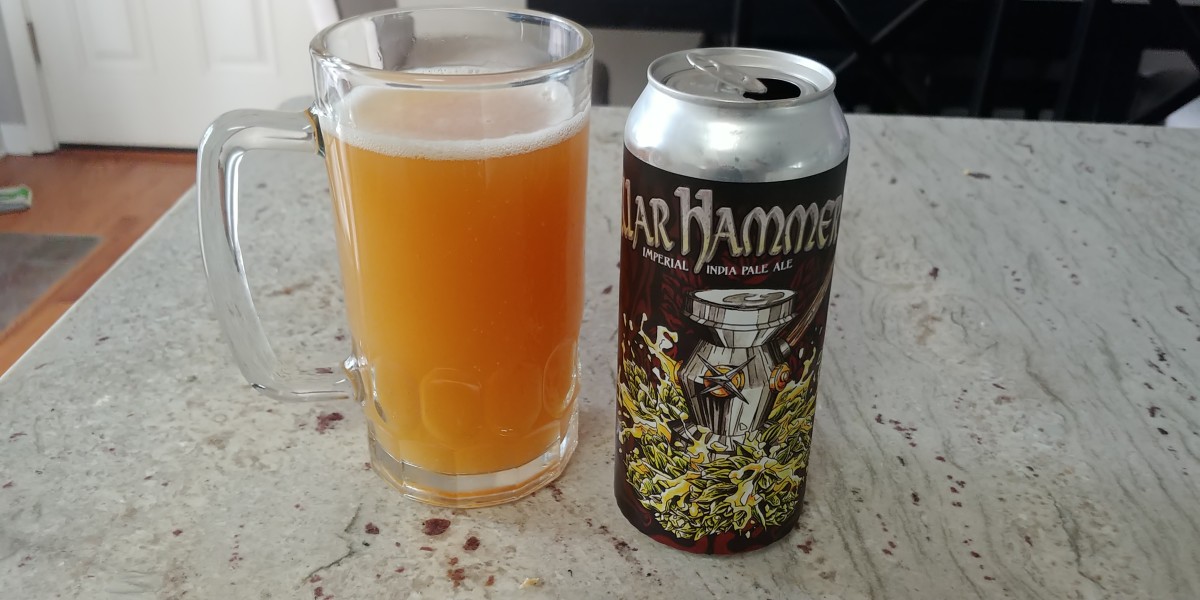 Today I picked up War Hammer brewed by 4 Hands out of St. Louis. I've had a few beers from 4 Hands and so far they've all been solid. What grabbed my attention was the hammer smashing up all the hops and juices coming out. I was assuming this was going to be some sort of juicy NE style IPA that's certainly one of the more popular IPA styles at the moment.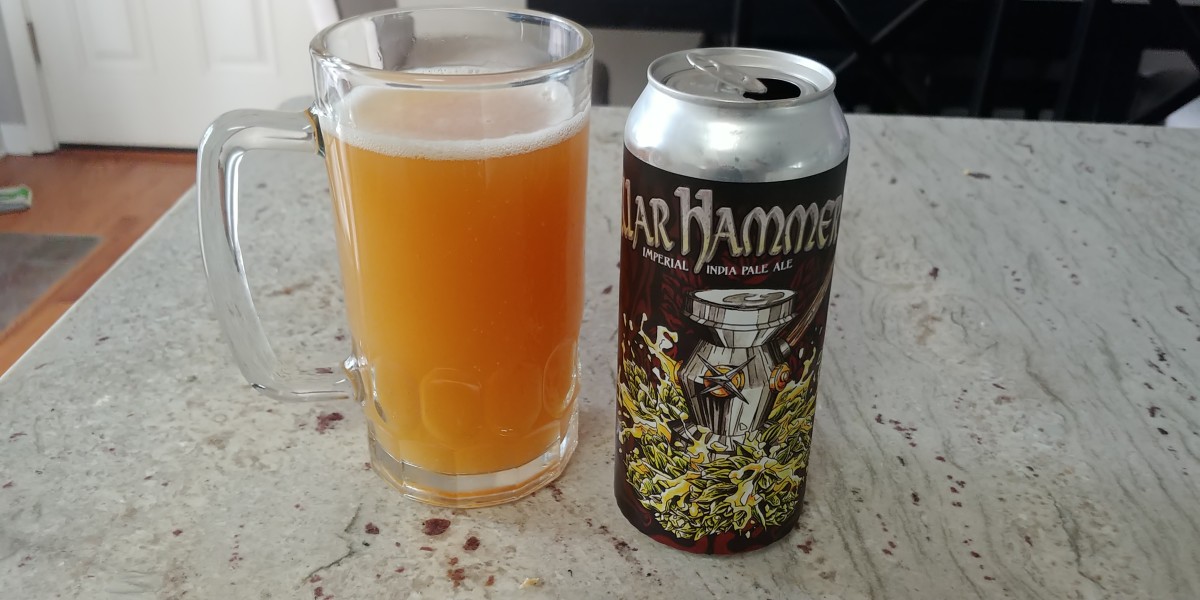 The pour immediately exceeds my expectations. In my opinion, this is exactly what a NE IPA should look like. These are the kind I like the most. It looks more like orange juice than a beer. There's no filter on that picture, it's just taken with the natural light coming through my sliding doors at about 5 PM. Absolutely beautiful. It must be unfiltered as well because I see wonderful little hazy bits floating around. There's about a half-inch of head sitting on top that lingers around for the life of the beer.
The taste is right on par with the looks of the beer. It features loads of tropical fruits, most notably orange with some mango and passion fruit mixed in. It proceeds with a nice hoppy pine flavor and finishes with a full resin mouthfeel hitting the back of the throat.
This imperial IPA comes in at 9% ABV with an 83 IBU rating. I would say the tastes hit those figures right on the nose. I feel both the 9% ABV and the IBU rating, so it does have a bit of a bite to it. Overall, War Hammer is a delightful, well-balanced beer. If you're a fan of NE IPAs, I definitely recommend trying this one out. It looks like is a special release that only comes out in early summer, so if you see it you should jump on it.
Happy Drinking!
---