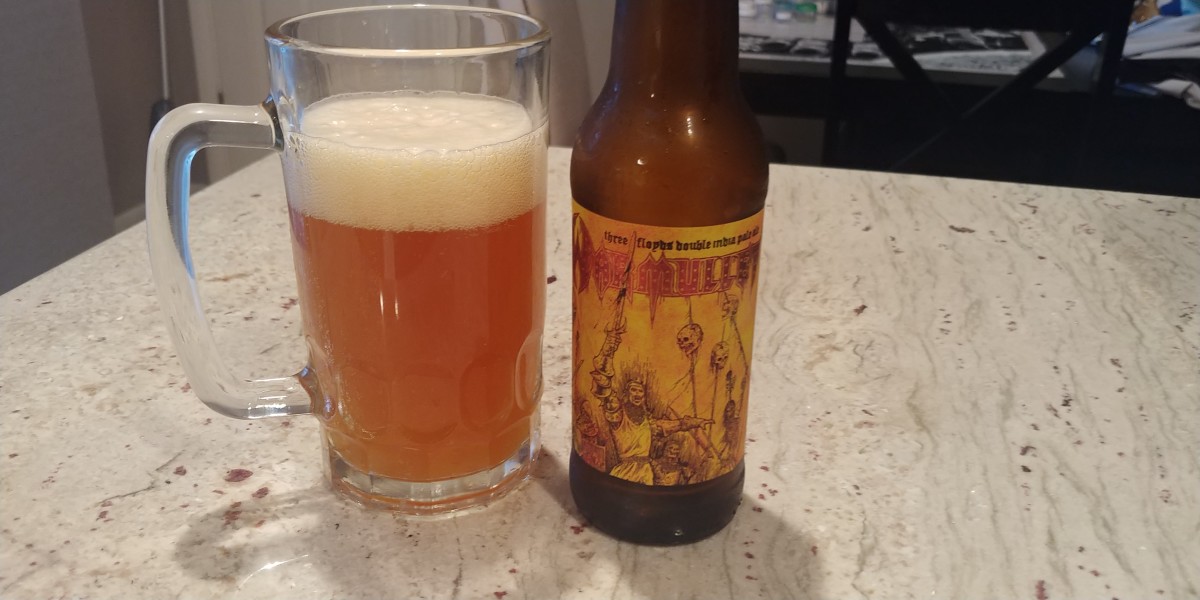 It's time for another 3 Floyds beer review! This one is the double IPA called War Mullet. Great name, great label. I love the zombie decked out in armor with a sick mullet. You know the guy dominated rocking a flow like that.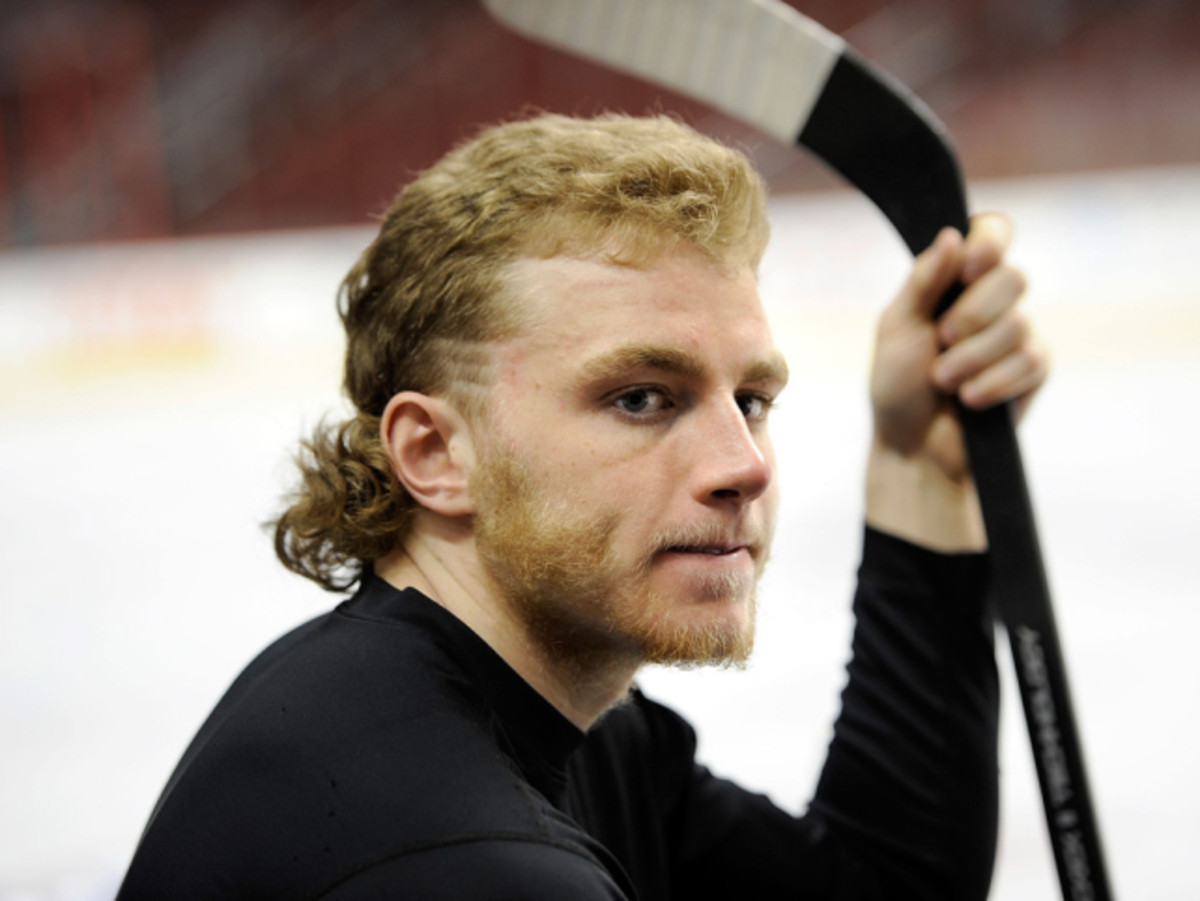 I don't know about anyone else, but I've yet to have a 3 Floyds brew that I didn't like. I feel like I've probably mentioned that before.
That is one good looking beer. I like how if you mix the colors of the label, that's the color you end up with in the beer. Its appearance is a beautiful deep amber with a very foamy inch of slightly off-white head. The foam keeps at about 1/8 of an inch for the life of the beer with a very sticky lacing. This beer gets a 10 on appearance alone.
War Mullet sports an 8.1% ABV as well as an 89 IBU rating, and both of these numbers taste like it. This is right in the realm of my favorite style of beer. It's strong, hoppy, and the flavor comes in with sweet caramel notes mixed with pine. It hits the full spectrum of sweet through bitter with a light crisp mouthfeel.
War Mullet is a fantastic beer and it's getting impossible to expect anything different from 3 Floyds. This is a well-balanced beer that hits a little bit harder than some comparable beers. It's a straightforward Double IPA with that sweet caramel backbone that stays away from the NE IPA trend, and I could not be happier with this. This is a seasonal beer so grab it while you can!
Happy Drinking!
---