As I did with NCAA Basketball up until the coronavirus pandemic halted the season, I will be giving out bets for the 2020 baseball season. I have four for the first full day of action. Let's get to it.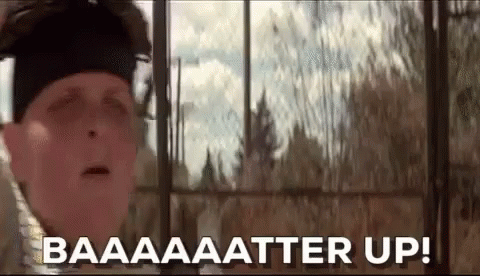 Mets vs. Braves
Every day it seems like another player from the Mets goes on the injured list. Notable losses include Noah Syndergaard, Marcus Stroman, Jed Lowrie, and Robert Gsellman. Look for their absences to impact the team from the get-go. The Braves have a stacked lineup and Freddie Freeman has returned after testing positive for COVID-19 earlier this month. Even with Jacob deGrom on the hill for the Mets, I think Max Fried can fare decently in opposition. I expect the Braves to come through here, and the book is giving you a plus number! Yes, players and personnel haven't traveled in months, but there are no fans. Outside of a man starting on second base in extras, the home-field advantage isn't as prevalent as it would be under normal circumstances.
Pick: Braves +128
White Sox vs. Twins
The probable pitchers in this matchup are José Berríos and Lucas Giolito, two absolute studs. This game will be played in Chicago, a hitter's ballpark, but I expect the aces of each team to stay on course. I'm not taking a side because this could turn into a pitcher's duel. Instead, I'll grab some of the total.
Pick: Under 8.5
Cubs vs. Brewers
Kyle Hendricks should face-off with Brandon Woodruff, the best piece of the Brewers rotation. Hendricks is solid, and it will be in Wrigleyville, but I think Woodruff should overpower the Cubs lineup. If you give the game to Josh Hader, the door is pretty close to being shut at that point. Take the Brew Crew.
Pick: Brewers +115
Padres vs. Diamondbacks
For the nightcap, get in on some NL West action. Both of these teams have improved greatly over the past couple of seasons. The D-Backs are sneaky good. I even took a future on them to win the World Series. The probable starters are recently acquired Madison Bumgarner for the D-Backs and young gun Chris Paddack for the Padres. I would probably give the edge to Paddack, but the Diamondbacks have some lefties who could hurt this guy. If they keep it even, I would say taking some plus money on Arizona is the way to go.
Pick: Diamondbacks +118
---
There it is, folks. Enjoy some meaningful baseball on TV. You've earned it! Go make some money!
Side tip: most of the lines will be all over the place with the new 60-game season in the middle of a pandemic with no fans. Make sure to price compare between multiple books to get a better number. Also, books no longer have to list the probable pitchers before games, so some will be TBD until game time.
---