The Bears have run into their first COVID-19 wall as Eddie Goldman elects to opt out of the 2020 season.
Some fans understand how important Eddie Goldman is to the Chicago Bears' defense and the ones who aren't aware will find out this season. Goldman was Ryan Pace's second draft pick ever and has been a rock for the defense since landing in Chicago. 3-4 defenses are extremely dependent on a nose tackle that annihilates opposing centers and forces them to get help. Eddie Goldman takes care of both A gaps every single play. He will be missed this year, but there are some options to replace him.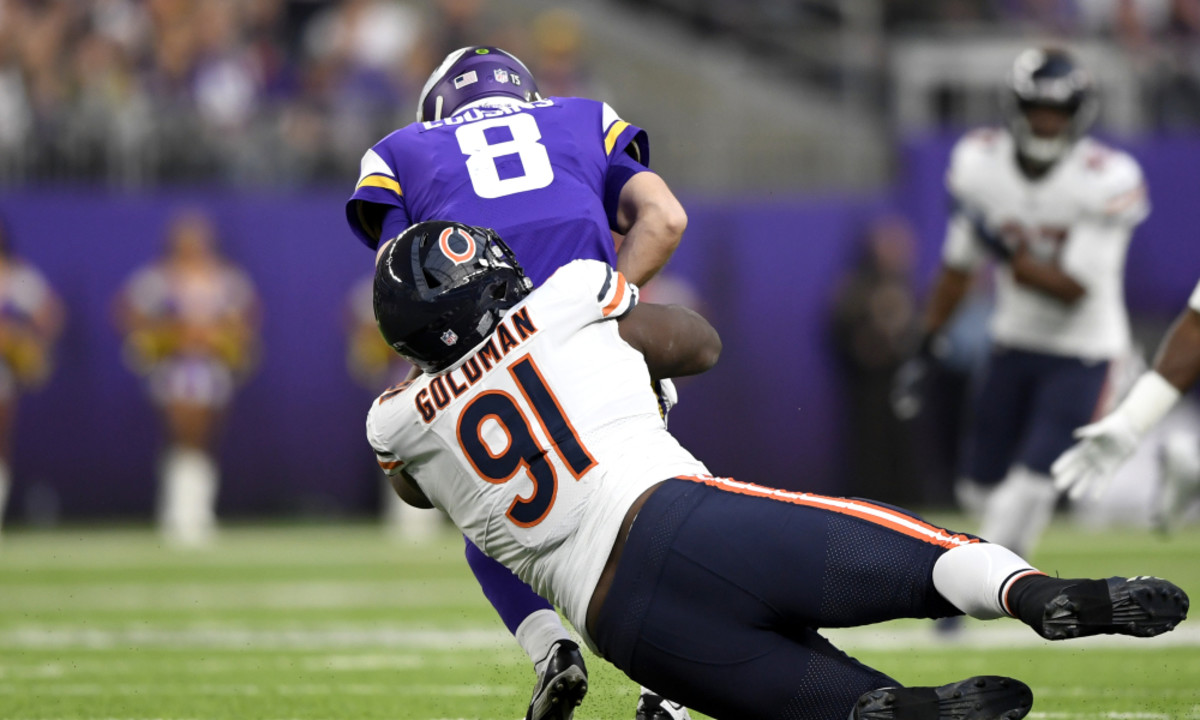 There are a few in-house replacements, but only one is intriguing as a starter. Abdullah Anderson has experience at nose tackle and touts a dominating physical presence like Goldman. Technique wise, he doesn't compare to Goldman but Jay Rodgers has gotten a lot out of Bears' defensive lineman. Since Rodgers has taken the role of defensive line coach, the room has been solid.
The Bears will also be getting salary cap credit back and will have the option to sign a veteran, which should be expected. There are some high-profile players like Mike Daniels and Damon Harrison available right now. Those two would be ideal replacements, and the Bears dialed back free agency spending because of the predicted salary cap decrease in the next few years as a result of COVID-19. It's possible they can get one of the two players for a team-friendly deal. Pace can also follow his offseason plan of signing players to one-year, minimum-contract, prove-it deals. This would allow him to roll over leftover cap money into 2021 and give him more room to play with next year, or possibly extend Allen Robinson.
Goldman is the first Bear that has chosen to opt out of the 2020 season, but that doesn't mean he'll be the last. Let's just hope Ryan Pace has a plan in place for everyone.
---