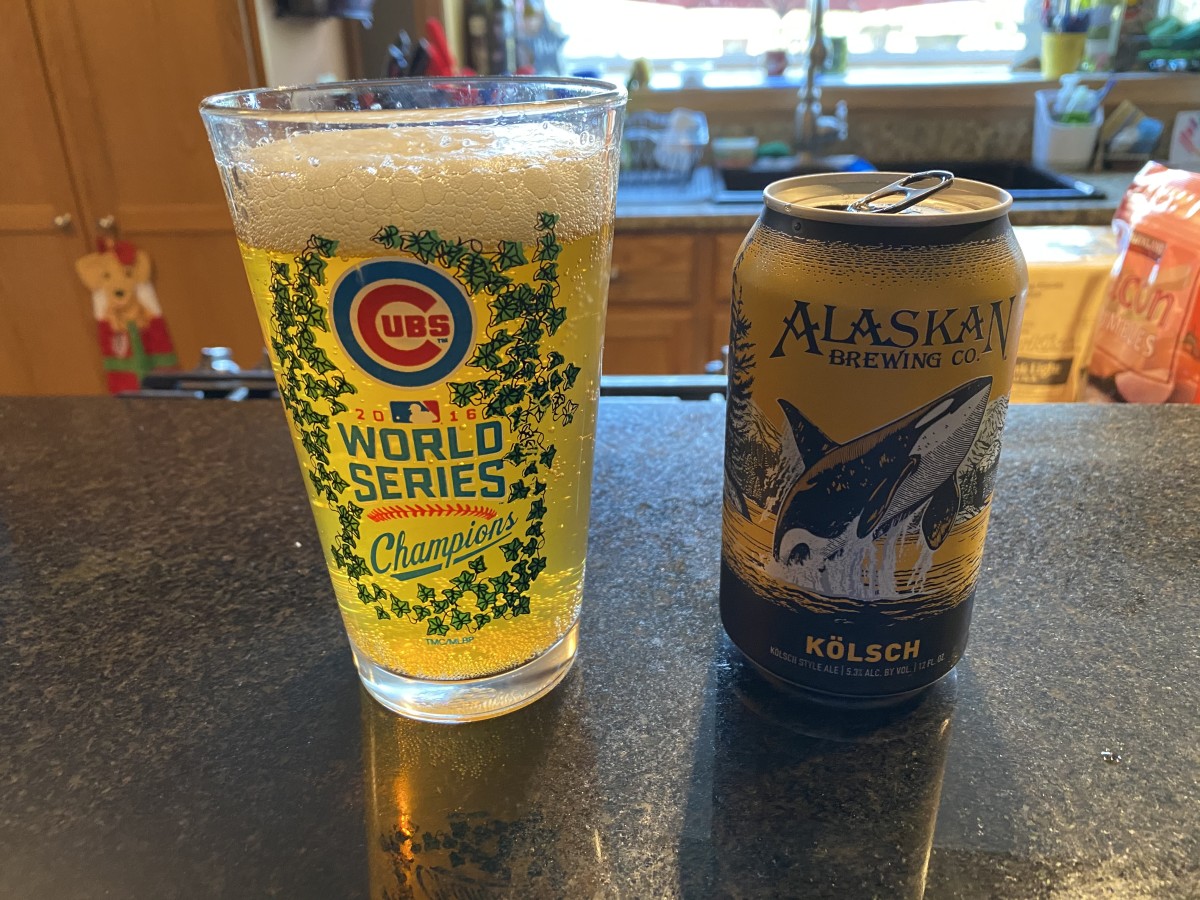 Alaskan Brewing Co. has already made an appearance in the On Tap Sports Net beer review section (click here to check that out), but today we turn to a new beer from Alaskan Brewing, their kölsch.
For starters, the artwork on Alaskan Brewing's cans is incredible, and this design possibly being my favorite. The golden matte color with the Orca jumping out of the water is breathtaking, so much so I'll likely keep the can once I finish. I bought this as a part of their sample pack that includes their amber, kölsch, white lager, and IPA. Admire their artwork, as it is part of the experience with their beers.
As for the beer itself, it pours a beautiful yellow-gold color with about a half-inch of head after pouring. The head fades fairly quickly, but the flavor of this beer is excellent. If you're unfamiliar with kölschs, be sure to do some research on the Cologne, Germany originating brew. What I can tell you is that it's a great summertime beer choice thanks to its light body but excellent flavor.
This kölsch carries a 5.3% ABV, so it isn't going to knock you out after just one, but it will give you a nice buzz if you continue to drink them. They're light enough to have more than just one, but flavorful enough that you don't feel like you're drinking water.
This beer is pretty in line with what I'd expect from a kölsch, but its definitely one of my favorites I've tried. I was able to get this beer as a part of the Alaskan Brewing sampler pack at Jewel. It was on sale for around $17 for the four different styles of beer, each type having three cans in the pack.
I highly recommend picking up some and sampling all of these beers, I have tried the white lager before, and I look forward to trying the others. Enjoy!
---