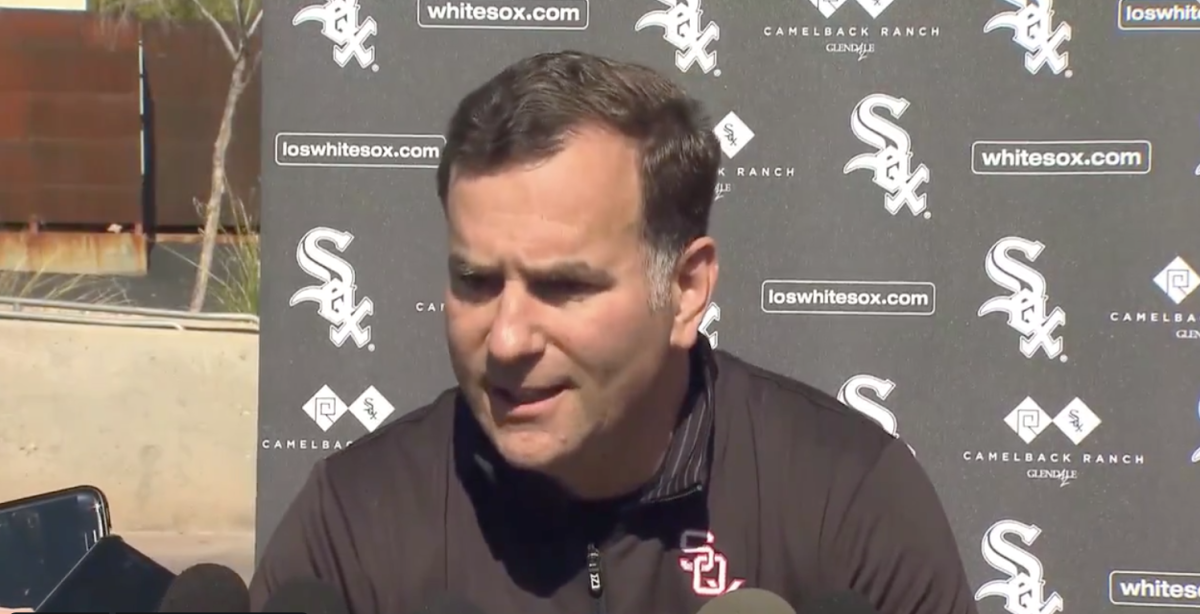 The White Sox returned to Chicago today after an eight-game road trip. Ahead of tonight's contest against the Brewers, White Sox general manager Rick Hahn met with the media and offered a series of updates regarding the team's injuries.
To start with the good news, Edwin Encarnacion did not suffer a serious injury on Tuesday night when he exited the game due to shoulder soreness. He is day-to-day and will not require an injured list stint.
Carlos Rodon is dealing with left shoulder inflammation, but initial scans were clean.
Reynaldo Lopez's throwing program was inhibited by a stomach bug, but he will be back to the program soon and is making progress to join the team after a stint in Schaumburg.
Tim Anderson will make an appearance in Schaumburg with the taxi squad but should return to the big league club early next week.
Finally, Nick Madrigal exited Tuesday night's game against the Brewers after a hard slide into third base. He was diagnosed with a separated shoulder and will require time on the injured list. The White Sox hope he returns by the end of the month.
The White Sox take on the Brewers tonight at Guaranteed Rate Field, and with Madrigal, Anderson, and Encarnacion will be the notable names missing from the lineup. While the White Sox have a deep lineup that can help dampen the impact of these injuries, the club certainly hopes their top guys are back in action sooner rather than later.
---