Wow! The past week has been up and down with bets. We need a bit of consistency as we look to get back on track with the bets for today. Here are your picks going into the weekend.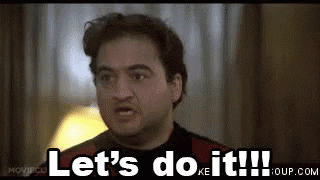 Rays vs. Yankees
In this matchup, we have Blake Snell versus Masahiro Tanaka, which is pretty underrated. Both have the propensity to pitch deep into ballgames. Tanaka carries a .286 xwOBA against the Rays, while Snell has a .335 xwOBA against the Yankees. Snell has only pitched five innings over two starts so far. The Rays are used to going to their bullpen early, however, so that's not as much the area of concern. The Yankees have the advantage here with Tanaka giving you at least five and the lineup getting off to a hot start. The Yankees are coming off of a loss, so the betting spot makes sense for one of the best teams in baseball.
Pick: Yankees -109
Royals vs. Twins
I was going to bet the Cubs against the Cardinals, but the Cardinals think playing craps is better than winning baseball games. Anyway, this is a spot bet. The Twins lost in the last inning against the Pirates (of all teams) yesterday. They also hit a ton of home runs, and Jakob Junis has a 36.7% flyball rate in his career. Look for that to play into the Twins' advantage. Devin Smeltzer just has to be average and the Twins should take this one.
Pick: Twins -148
A's vs. Astros
This is not a spot bet, like the last two. The Astros lost on a walk-off against the Diamondbacks yesterday. The A's covered a tight game. This game showcases Chris Bassitt and Zack Greinke, both of whom have struggled against the other team. Bassitt, however, has shown improvement in 2020. His peripherals are fantastic. Opponents are not hitting the ball hard off of him, and he is getting many more batters to whiff this year. We all know Greinke is great, but his pitching is all about finesse now. Oakland strikes out a lot (26.9%), but look for them to get a few balls in the air against the soft-tossing righty.
Pick: A's 124
---
That does it for a fine Friday evening of America's pastime. Cash some bets and be sure to follow me on Twitter at @cwsdjt. In addition to these articles, I give out bets there daily.
---