I'm typing this out with a small sense of shock. It has been 44.5 weeks since the last edition of Once Upon a Yesterday. So long, in fact, that it's worth revisiting what we've got going on. Before each Cubs/Cards tilt, I like to take a look back in history and see what has happened in years past when these two long-time rivals have met on the diamond. Sometimes we'll do a deep dive into a particular game, other times we will look at each instance. Occasionally I'll go another direction altogether. It's an experimental season, damn it, and I'm not missing out. Re-introduction complete, let's look back at August 7th throughout the years.
All-Time Record: August 7th
Record: 4-3 in favor of the Cubs
Run Differential: +8 in favor of the Cardinals
1930: Chicago Cubs 6, St. Louis Cardinals 5
The Cubs come out on top in the first-ever August 7th match up. Behind timely hitting from Charlie Grimm and future HOFers Hack Wilson and Kiki Cuyler, the Cubs were able to erase an early three-run deficit caused by a Chick Caffey long ball in the first inning. Then HOFers came to play. Of the 11 runs scored in the contest, ten were driven in by either Wilson, Cuyler, or Caffey.
Best Name: Showboat Fisher, Cardinals RF. That's a beauty of a name.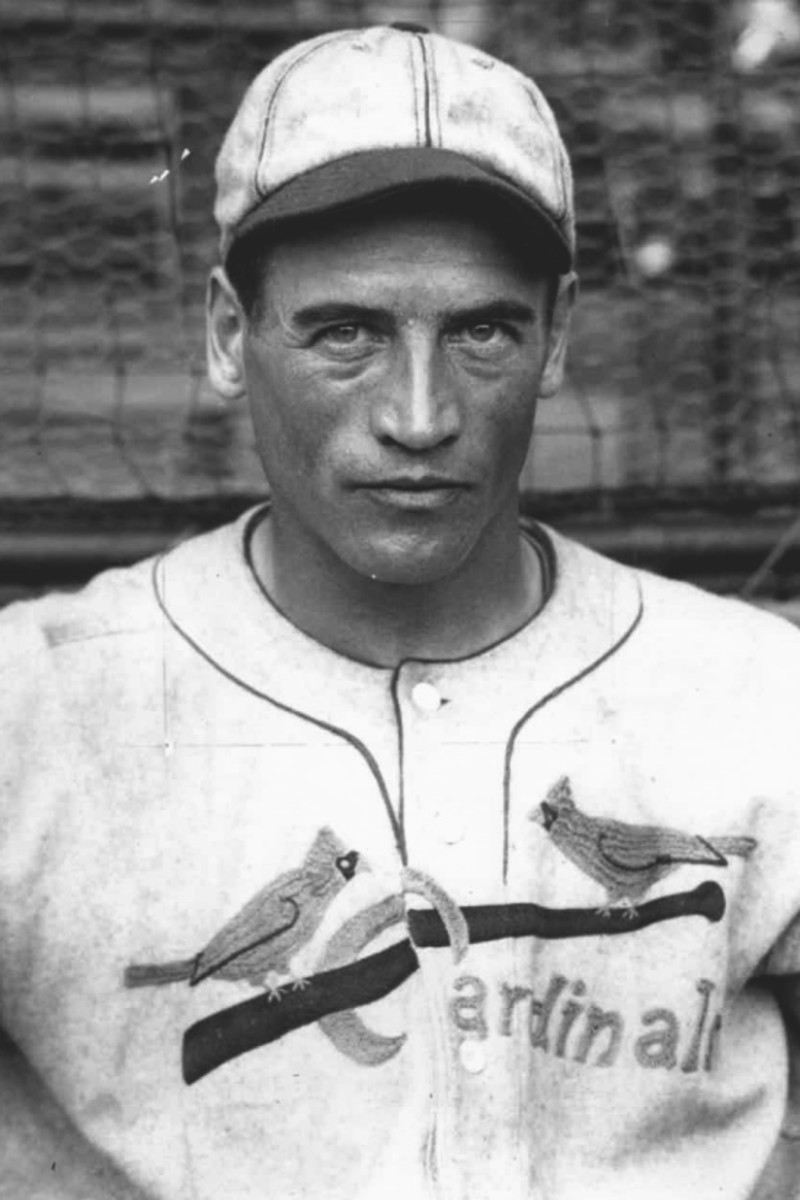 1931: Chicago Cubs 0, St. Louis Cardinals 8
One year later and despite very similar rosters, we have a much different outcome. Hack Wilson didn't start, so that probably cost the Cubs about five runs there. The Cardinals' starter that day, Burleigh Grimes, had the Cubs' number, going the distance with five strikeouts and four walks. That is a perfect '30s pitching line. Cubs' starter Pat Malone didn't do so hot, surrendering seven earned runs in just two innings pitched. Don't worry about ol' Pat 'Post' Malone though, his appearance is not the worst August 7th trip to the mound! With Showboat Fisher gone, it does open up the door for a new top dawg in the name game. While Sparky Adams and Pepper Martin of the Cards have valid claims, we're gonna give this to a Cub.
Best Name: Footsie Blair, Cubs 2B
1936: St. Louis Cardinals 5, Chicago Cubs 14
Flash forward four years and the Cubs are back on top, baby. This one was a real slobber knocker. Both starting pitchers got chased early, with George Earnshaw of the Cards going 2.1 IP and Lon Warneke of the Cubs only lasting 2.2 IP. While the Cubs bullpen was able to stabilize and hold it down, the Cards imploded leading to the crooked score we see today. The only Cardinals relief pitcher to pitch without giving up any runs was Pepper Martin — who was also the starting right fielder. A pattern in the best name category is beginning to emerge, as the losing team will produce the winner for the third straight meeting.
Best Name: Spud Davis, Cardinals C
1957: Chicago Cubs 5, St. Louis Cardinals 1
More than two decades would pass between August 7th matchups, enough time that a baby born the day of our previous entry could have their first legal drink watching this game. The Cubs came into the game with their Dick's ready to play, as starter Dick Drott was able to bridge it over to Dick Littlefield who closed out the game. While Drott walked six Cardinals, he managed to get through 7.1 IP with only one run against. That blemish was courtesy of all-time legend Stan Musial, so it's hard to get too upset there. Speaking of HOF legends, Ernie Banks got a hit, swiped a bag, and scored a run. As games get closer to the present day, the names get decidedly more boring. That said, the streak continues for at least one more matchup, as the Cardinals' starting pitcher gets the nod.
Best Name: Herm Wehmeier, Cardinals SP.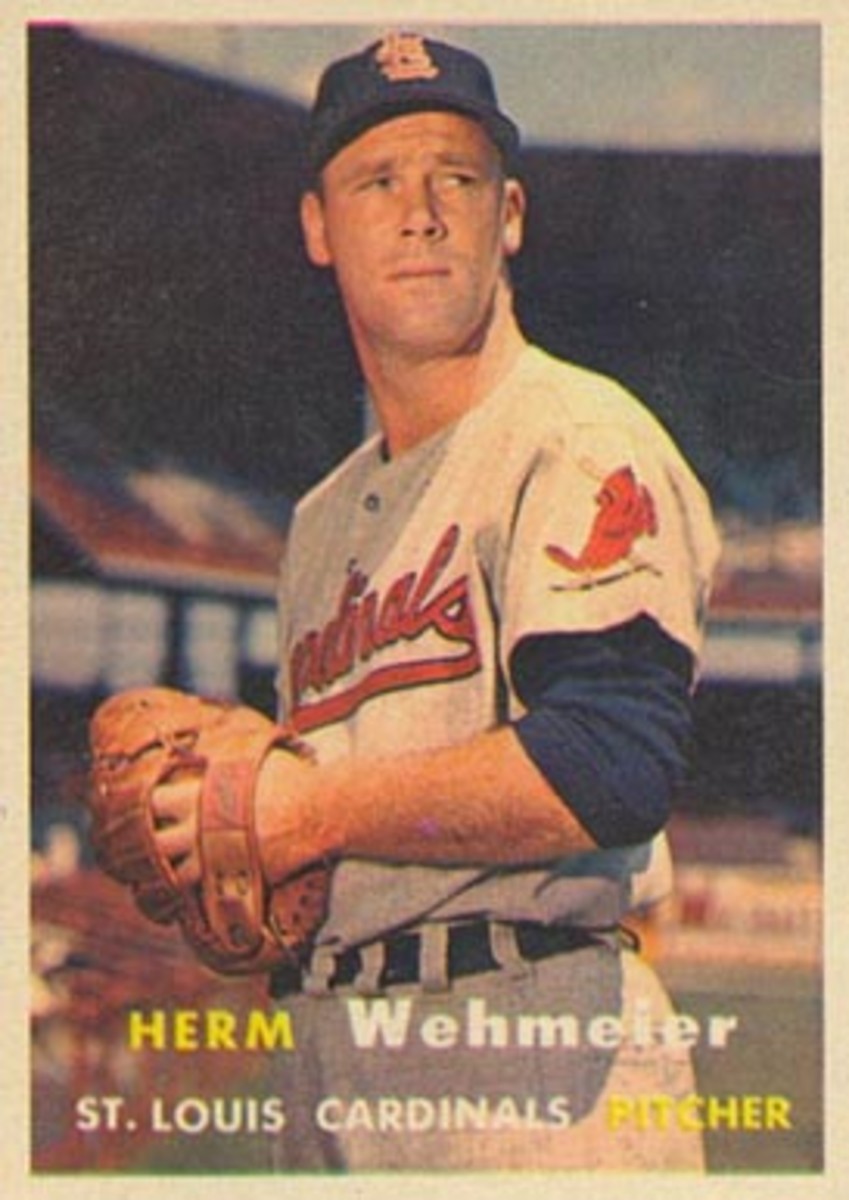 1990: St. Louis Cardinals 3 – Chicago Cubs 5
The next stop in our MLB phone booth ups the ante again with a 33-year time hop. Fortunately, the players from this team you hoped would step up did, with Mark Grace driving in the Cubs' first two runs. With the score knotted up at two, Shawn Dunston tripled on an unlucky dive from Cardinals RF Milt Thompson. The Cards drew even in the top of the seventh after starter Cubs SP Mike Bielecki gave up a walk, SB, and single to tie the game at three. Relief pitcher Paul Assenmacher picked up the win after cleaning up Bielecki's mess because Ryne Sandberg did his thing and smashed a bomb out to left in the bottom half of the frame.
Best Name: Paul Assenmacher. I've never once claimed to be mature.
1993: Chicago Cubs 1, St. Louis Cardinals 4
This iteration of the Chicago Cubs no longer had Dunston, but they now had Sammy Sosa patrolling the outfield. A slimmed-down Sosa playing CF, no less, but he wasn't quite himself yet. The Cubs were pretty much handcuffed the whole game by Cardinals' SP Bob Tewksbury. Yup, he's back. Time is a flat circle, man. If you're trying to find a glimmer of hope, you could get excited that the Cubbies were able to chase Tewksbury with two outs in the ninth, denying him the complete game. But then you get punished for being petty because the pitcher called in to close was Lee Smith. We all know what hat Smith has on his plaque in Cooperstown. The final out was a strikeout, with Sosa swingin' and missin'.
Best Name: I dunno. Thoughts?
1998: Chicago Cubs 3, St. Louis Cardinals 16
Here's the reason for the run differential heavily favoring the Cardinals. The 1998 season was pretty excellent for the Cubs, as you will recall if you paid close attention during the Mark McGwire documentary earlier this summer. This game, not excellent. It started strong with the Cubs jumping out to a three-run lead, but then they turned the ball over to starter Steve Trachsel. He got properly thrashed. He faced ten hitters, retiring only one of them. When the dust settled nine runs had scored, seven of them earned. Sometimes it's just not your night. The Cubs only mustered up three more hits over the final eight frames. Considering all the fireworks that would fly between these teams, not much interesting happened. To be honest, a Cubs-Cardinals tilt in 1998 that doesn't have a longball from Slammin' Sammy or Big Mac kinda leaves you wanting more.
Best Name: Names are less fun in this era and I'm over it. For now.
---
On August 7th, the Cubs and Cardinals will renew their rivalry for the first time in the odd year that is 2020. It really looked like these would get postponed or canceled for a while, so let's just enjoy each game we are fortunate enough to see this season. And if we are lucky the game will be worthy of mention in a future installment of Once Upon a Yesterday.
All stats and dates referenced courtesy: baseball-reference.com
---