As the Chicago White Sox sit at fourth place in the American League Central with an 8-8 record, their offensive struggles have lingered longer than expected. One player that has yet to fully put it together in 2020 is Eloy Jimenez.
After his performance in 2019, it comes at a bit of a shock that Jimenez has limped out of the gate in this shortened season. It was made a focal point to the White Sox fanbase that the 23-year-old left fielder would be working to improve his glove heading into this year and beyond. However, we've already seen him get hurt on a home run ball and get caught in the safety net down the left field line (which resulted in an inside-the-park home run) just 16 games into the season. To his credit, there have been a few batted balls that he's played nicely, but the defense is nowhere near fans' standards.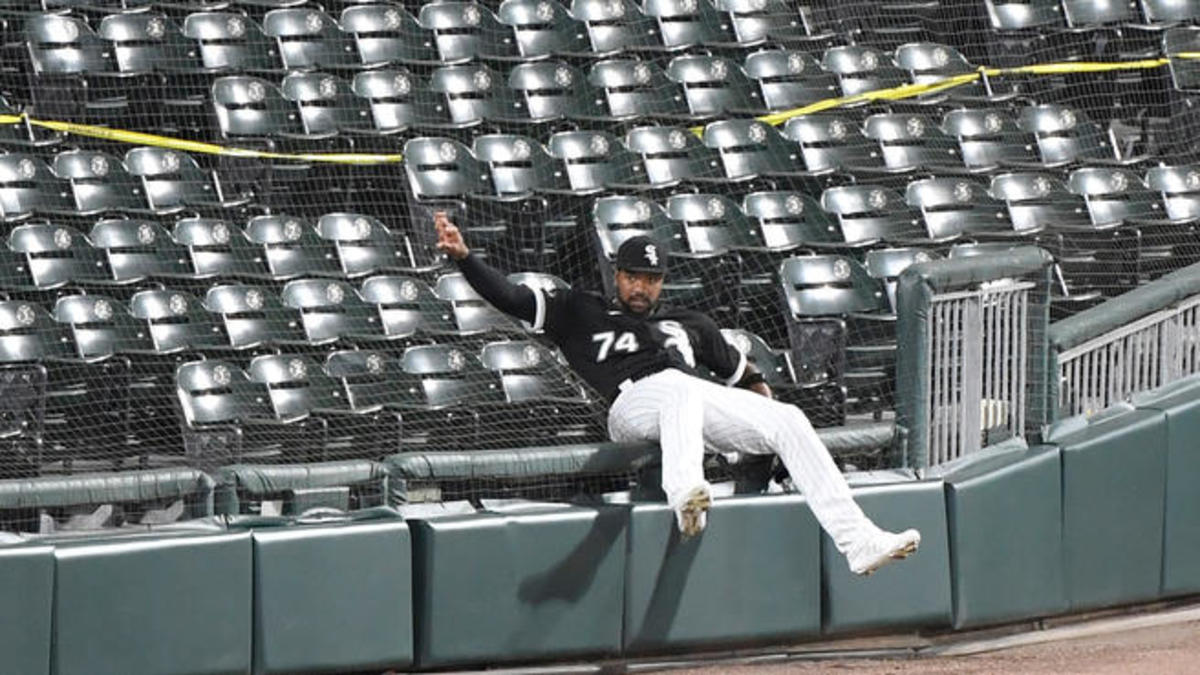 This may come as a shock to some, but Jimenez has only hit safely in four of the 14 games he has played in this season. Granted, all four of those are multi-hit games, but the lack of consistency has crippled the middle of the order. A slash line of .212/.250/.423 leaves Eloy at the bottom of Sox sluggers in each of those categories. The Sox are 3-1 when he gets a hit. Sure, that's quite a small sample size, but having a consistent bat in the middle of the order evidently pays off.
Jimenez's last five games have been a nightmare. He's 0-for-19 in that stretch with six of his 15 strikeouts on the year. While the argument can be made that the opposition has been throwing their best arms at the Sox offense, Eloy's at-bats haven't been the most impressive.
Looking ahead, Eloy and the White Sox need to find their bats again if they want to continue to be in the thick of things within their division. One could say that Jimenez and others on the team are pressing a bit because of the shortened season, which may be true, but with a quarter of the campaign gone already there isn't much more room for error. There is also an argument to be had regarding where Jimenez should sit within the lineup. We've seen him hit sixth, fifth, fourth and second this season. I personally like him hitting fifth, but it may not be the worst idea to drop him lower in the lineup until he stops scuffling. Regardless, Eloy and this offense needs to find themselves again and it all starts tonight in Detroit.
---