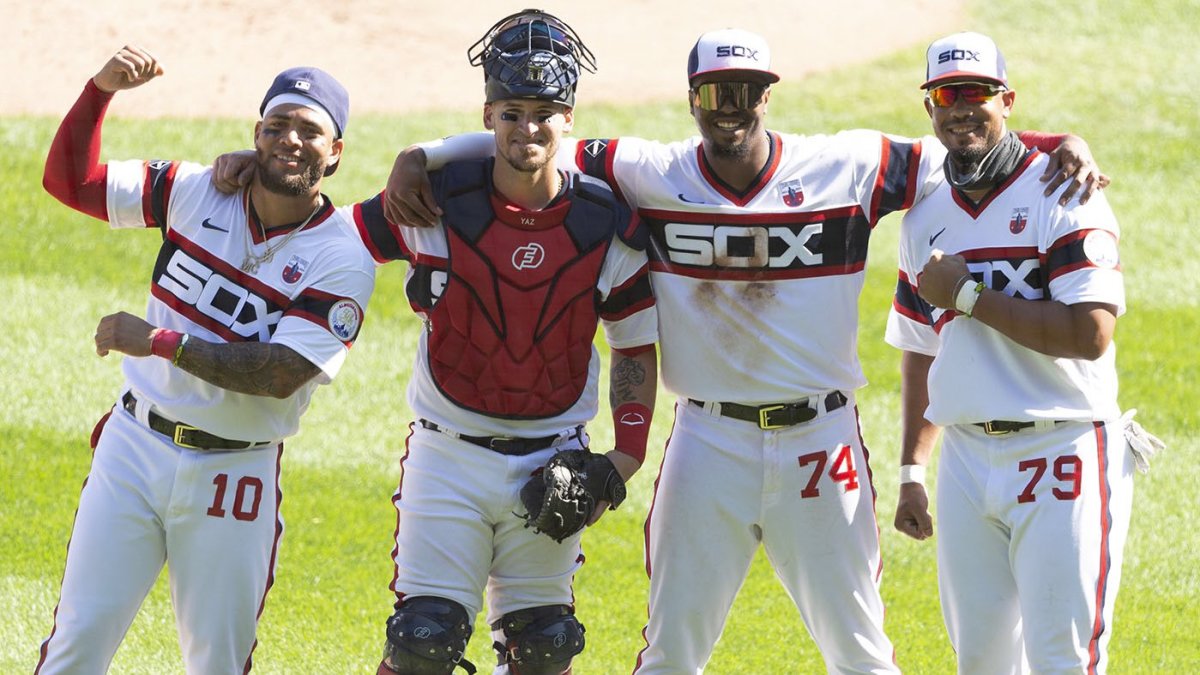 The Chicago White Sox (11-11) used a massive fifth inning to beat the St. Louis Cardinals (4-4) on Sunday Afternoon.
Dallas Keuchel threw the first pitch for the White Sox. Dakota Hudson did the same for the Cardinals. John Nogowski made his Major League Debut for St. Louis at first base.
Play-by-Play
After Tim Anderson began the Sox first with a single, he stole second with two outs. Jose Abreu drew a walk. Eloy Jimenez continued to scorch the ball with a single down the left-field line to give his team a 1-0 lead.
In the fifth inning, Roel Ramirez made his MLB debut when he took the mound for the Cardinals. He replaced Hudson, who went four innings allowing just two hits while giving up one run and striking out three.
Nomar Mazara reached on a single. Danny Mendick, with Mazara on the move, slapped a single to right to put Sox runners at the corners. Mendick was thrown out at second on a steal attempt. Anderson drew a walk to replace Mendick with two outs. On a breaking ball in the dirt, Anderson was able to advance to second. Yoan Moncada broke an 0-for-14 stretch with a 417-foot home run to extend the White Sox lead to 4-0. Yasmani Grandal followed with his first home run in a Sox uniform, going back-to-back. Jose Abreu joined the party with the Sox third home run in a row, 6-0. A fourth dinger in a row? Sure, why not. Jimenez went high and deep into left to make it 7-0. All were off of Ramirez, who was then pulled from the game.
Per Christopher Kamka on Twitter, this is the tenth time in MLB history that four-consecutive home runs have been hit. The White Sox and Washington's franchise have done it twice. The first time for the Sox was on August 14th, 2008, against the Kansas City Royals. Jim Thome, Paul Konerko, Alexei Ramirez, and Juan Uribe were responsible for those.
In the Cardinals' sixth, Nogowski earned his first-career Major League hit, a single off of Keuchel. Kolton Wong followed with a single to put two on and nobody out. Tommy Edman grounded into a 5-3 fielder's choice that froze Nogowski at third. There were runners at the corners with one out. Paul Goldschmidt grounded a slow-roller to Abreu who came home with the throw to cut down Nogowski. Tyler O'Neil then walked to load the bases. Matt Carpenter hit a two-strike single to right that drove in a pair, making it 7-2. Keuchel was then replaced by Jimmy Cordero.
With Seth Elledge still on the mound after replacing Ramirez, Luis Robert reached on a catcher's interference play to begin the sixth. Fast forward to the top of the seventh, Dexter Fowler reached on a one-out single. Wong walked to follow.
The White Sox used a combination of Matt Foster and Ross Detwiler to finish off the Cardinals in their 7-2 win. Detroit comes to town tomorrow to start a four-game series. First pitch is scheduled for 7:10 PM CT. Don't forget to tune into the Sox On Tap Podcast for commentary and analysis about today's homer fest.
---