For longtime Chicago Blackhawks captain Jonathan Toews, the Stanley Cup Playoffs is familiar territory. Heading into the 2020 postseason, Toews had participated in 128 playoff contests. Eleven players on the 2020 postseason roster combined for a grand total of zero.
While it's easy to forget when boasting a roster full of Stanley Cup Champions like Duncan Keith, Patrick Kane and Corey Crawford, the Blackhawks were actually the youngest team in the 24-team playoff. With an average age of 25.6 years old, many players on the roster received their first taste of playoff hockey.
Some Answered the Bell…
When looking at the list of players who recorded their first playoff minutes this postseason, a few names stand out above the rest.
Dominik Kubalik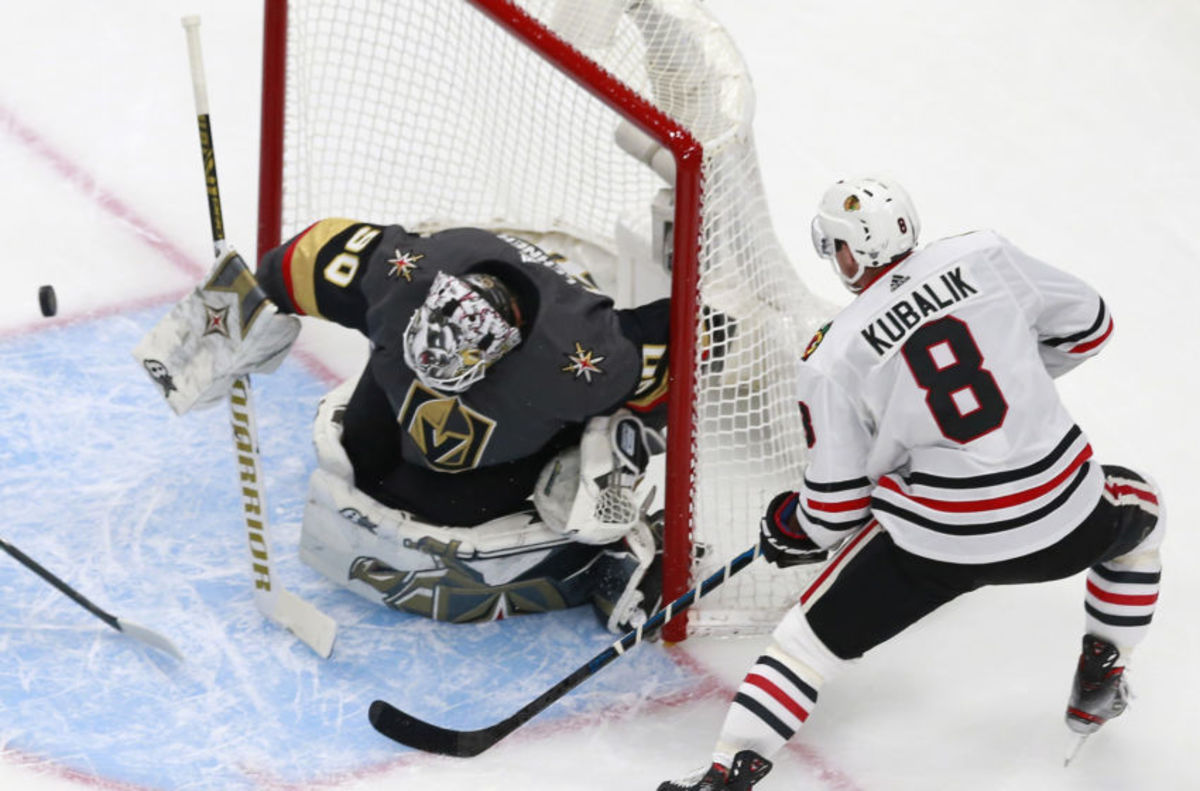 Dominik Kubalik continued his dominance from the regular season that earned him a Calder Trophy nomination. Kubalik set a Blackhawks rookie record for points in a playoff game with five against the Edmonton Oilers. He finished the postseason with eight points total. Obviously, you'd love to see those points spread out more consistently, but the sky is the limit for the rookie phenom. A spot on the first line seems like a lock.
Alex DeBrincat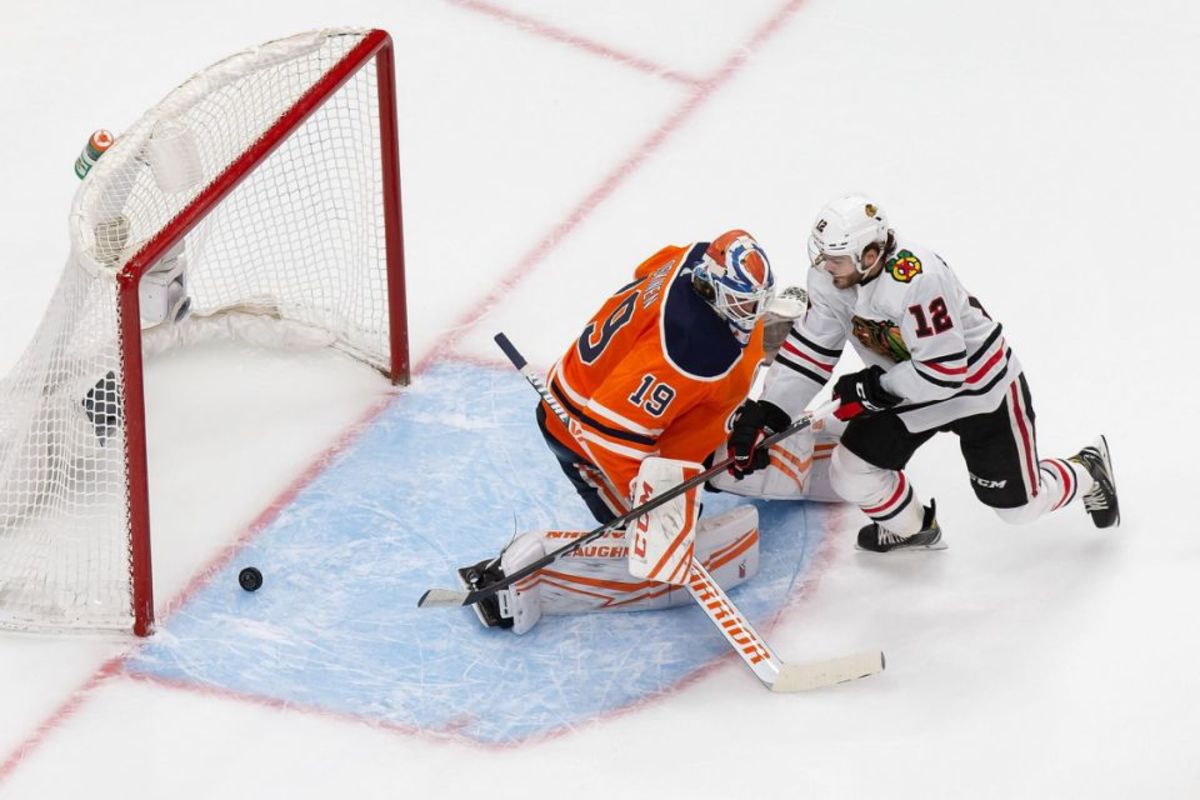 Another name that sticks out is Alex DeBrincat. The third year right winger went seven games without scoring a goal, but scored two goals in the final two contests. While many expected more from DeBrincat in his first postseason appearance, his effort on defense and ability as a facilitator cannot be understated. He finished the playoffs with six points, three of which coming in the last four contests. Similar to Kubalik, if DeBrincat can be more consistent across a series, he can be a serious contributor to a playoff roster.
Kirby Dach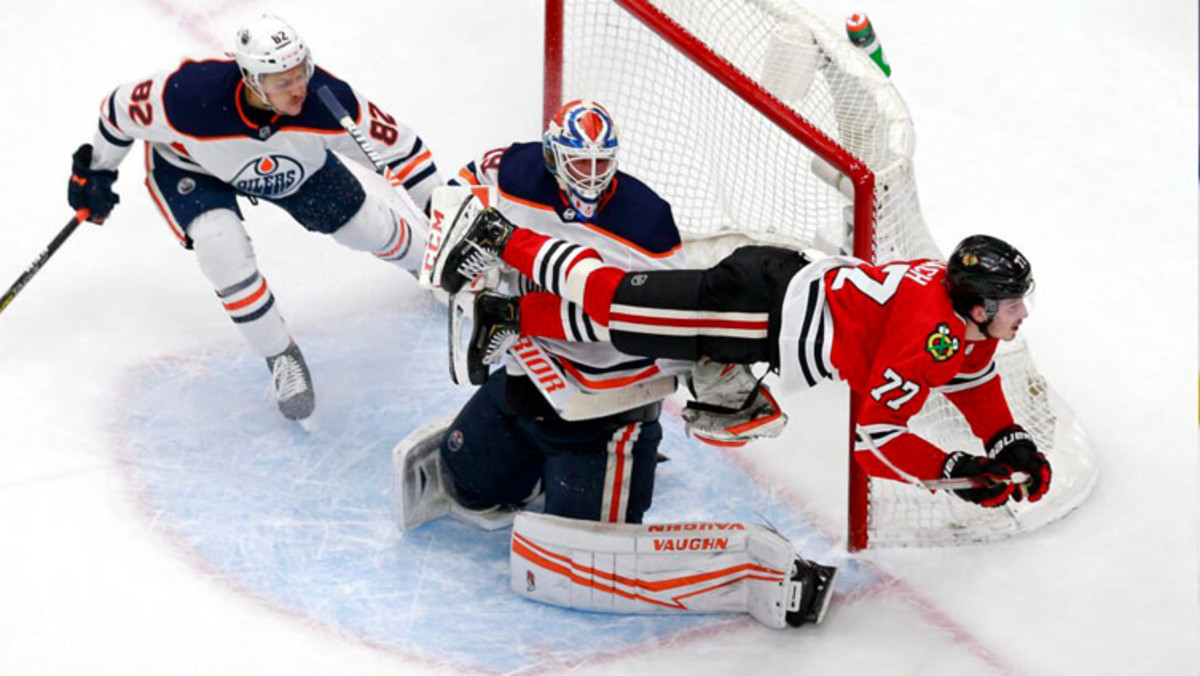 As noted in an earlier article of mine, Kirby Dach grew from a 19-year-old kid into a legitimate playoff producer. In a postseason where many didn't have serious expectations for the rookie, Dach proved that he could be a physical presence. Putting in 211 shifts and a plus/minus of +4, Kirby didn't let playoff hockey put him in a shell. While only putting one in the net and getting brutalized in the face-off circle, Dach tied with Duncan Keith for second on the team with five assists. It's not crazy to think this will be the norm with Kirby Dach moving forward.
…Some Did Not
When thinking about disappointing performances, a few names come to mind.
Dylan Strome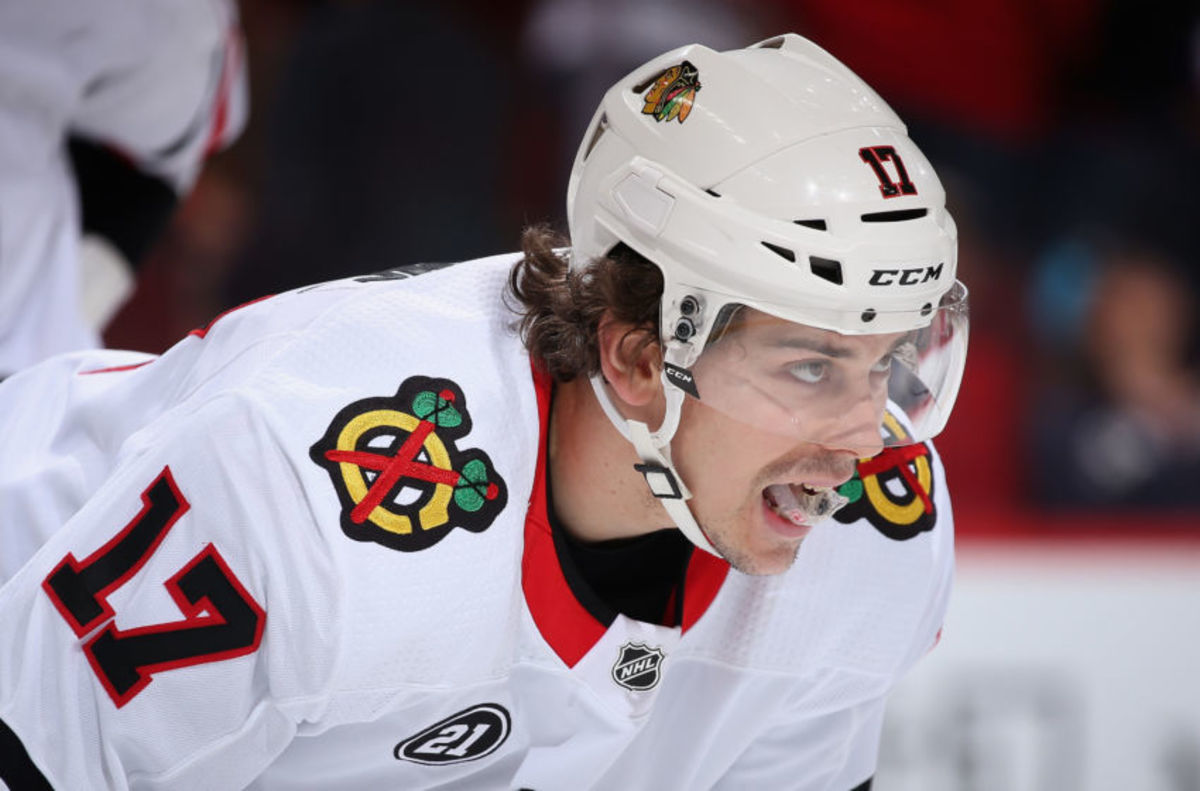 While his best friend Alex DeBrincat found success under scrutiny this postseason, the same cannot be said for Dylan Strome. While winning over half his battles in the face-off circle, Strome couldn't seem to find the scoreboard. With just three points in nine games, Dylan carried over a disappointing regular season into the playoffs. At just 23 years old, there is plenty of time for Strome to figure it out. However, his current contract situation with the team only complicates that.
Adam Boqvist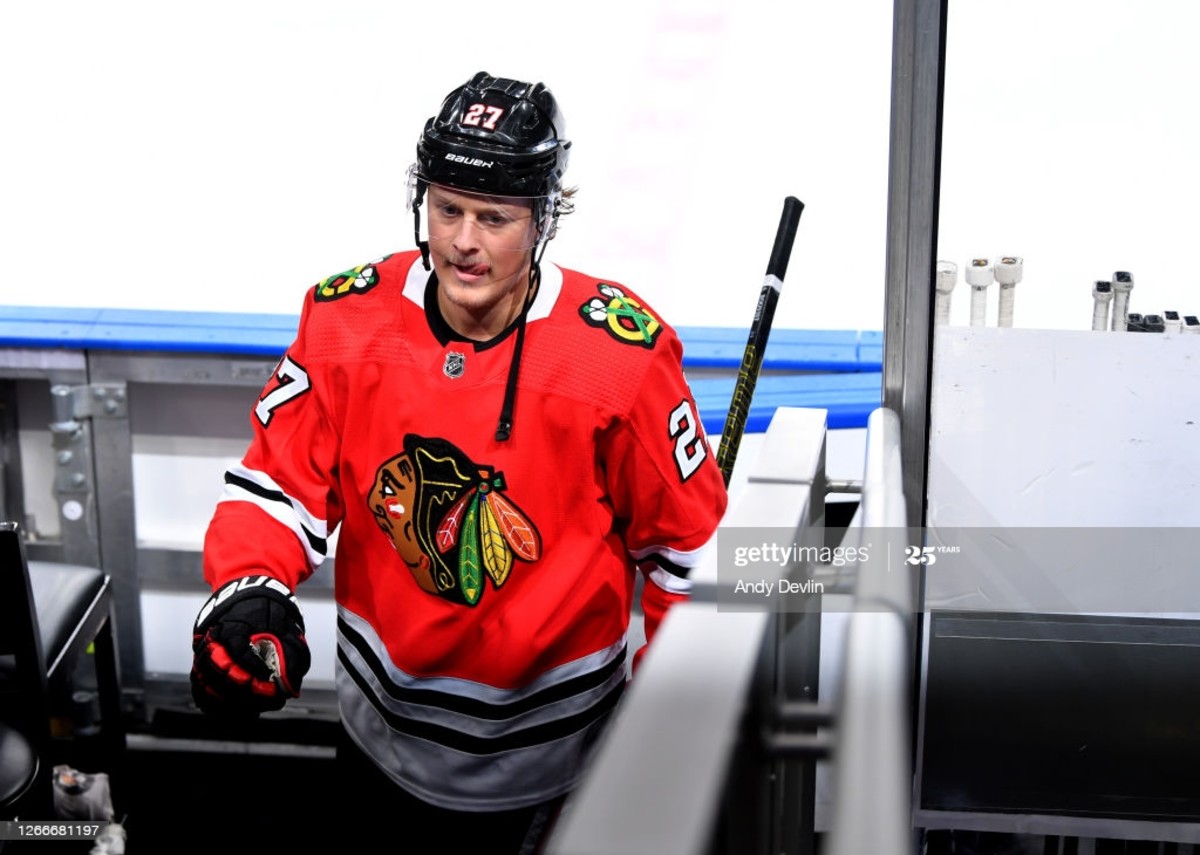 While it's hard to place a ton of blame on the 20-year-old, it should be noted that Adam Boqvist had a rough go this postseason. The rookie out of Sweden was tasked with defending two of the best scoring teams in hockey and, predictably, looked pretty bad at times. While a plus/minus of -5 and no point production is hard to defend, this might be what the young defender needed. We've seen flashes of brilliance from Boqvist in his rookie campaign. Now that he's faced top level competition, expect his game to grow next season.
Alexander Nylander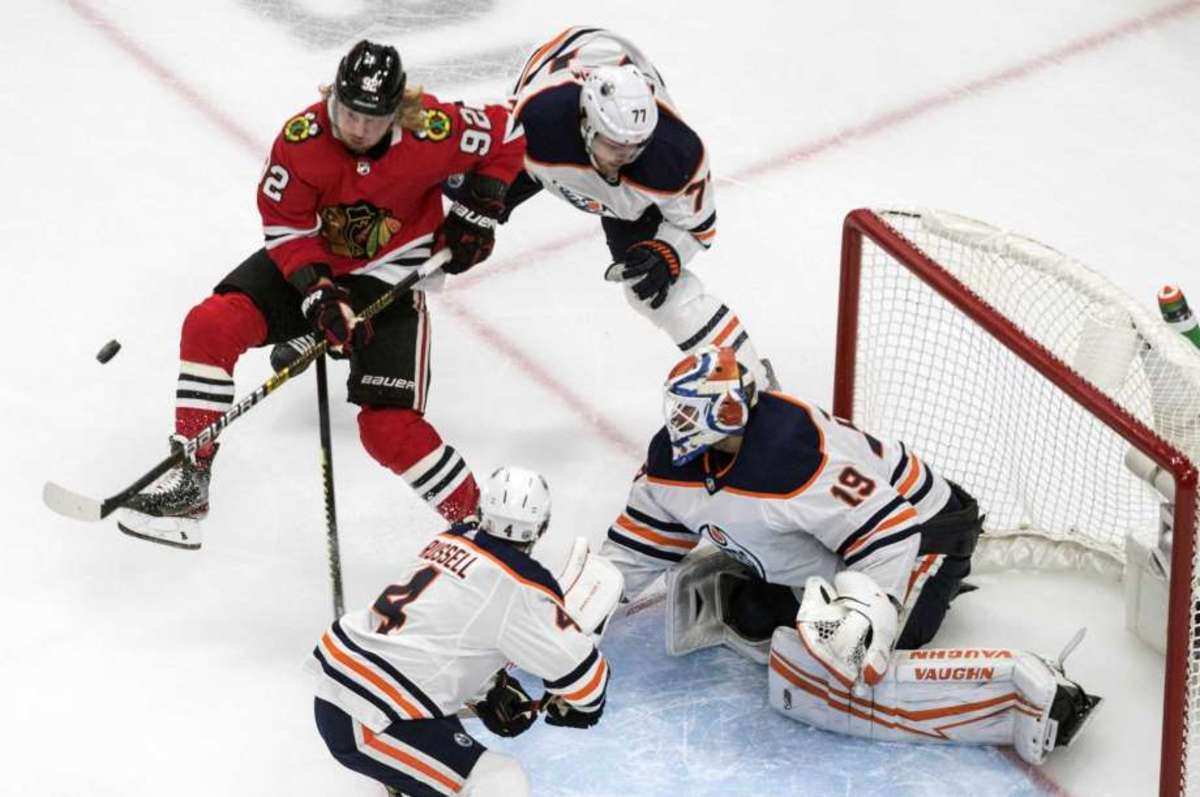 Last but not least, the easiest target on the team, Alexander Nylander. In eight games this postseason, Nylander failed to find the box score and registered a -4 plus/minus. Another example of a young player playing too early into their development, Nylander simply looked lost out there. Anything from errant shots and a lack of defensive prowess. Alexander was benched in the final game of the playoffs in favor of John Quenneville, who seemed to fair no better.
---