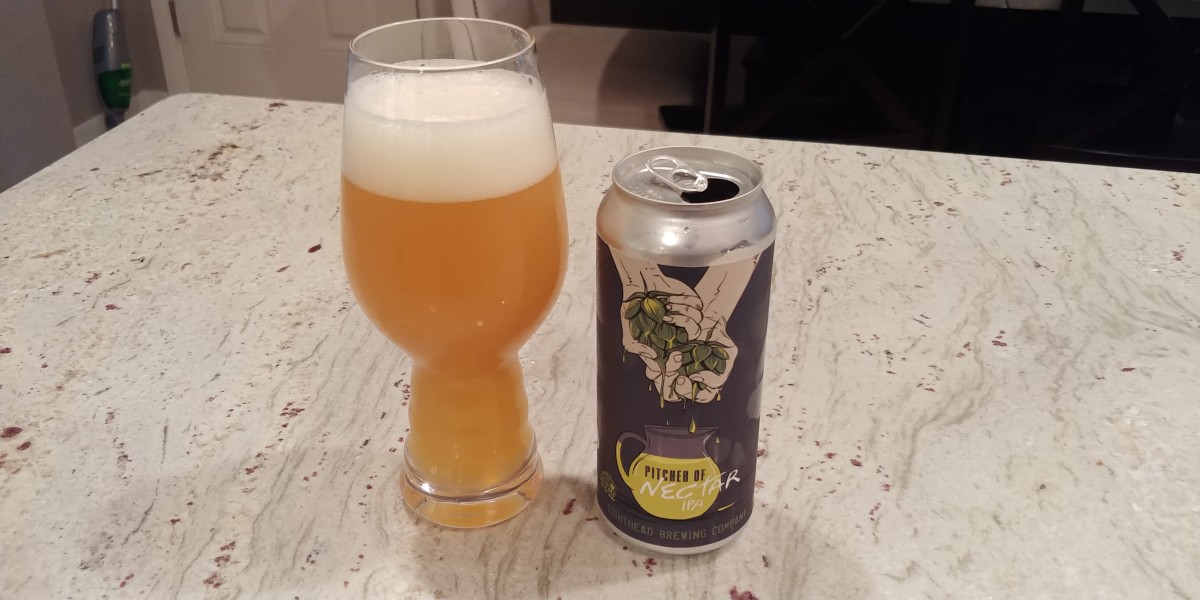 It's time for another review on a Tighthead Brewing beer. My first one was on Longsnapper, which you can check out right here. Tighthead is located up in Mundelein and I hear great things about their brewpup but have yet to make my way up there. I originally bought this in a four-pack back on August 1st and I've been saving one to write up a review. It was super fresh being canned on July 14th. Pitcher of Nectar is a NE style IPA with a solid 7.3% ABV.
Nectar pours a cloudy golden orange color with loads of tropical aromas. It features a bit of a peach flavor along with the tropical flavors. It has a medium mouthfeel with that piney resin that is common for hazy IPAs. It is mildly sweet with a dry bitter finish. Great beer.
Looking around online, I feel like Tighthead Brewing does not get the recognition it deserves. I am not sure how widespread their beers are, but I feel like it's probably not too far because they have some top-notch brews. If you come across any of their beers, do yourself a favor and give them a try, you will not be disappointed.
Happy Drinking!
---