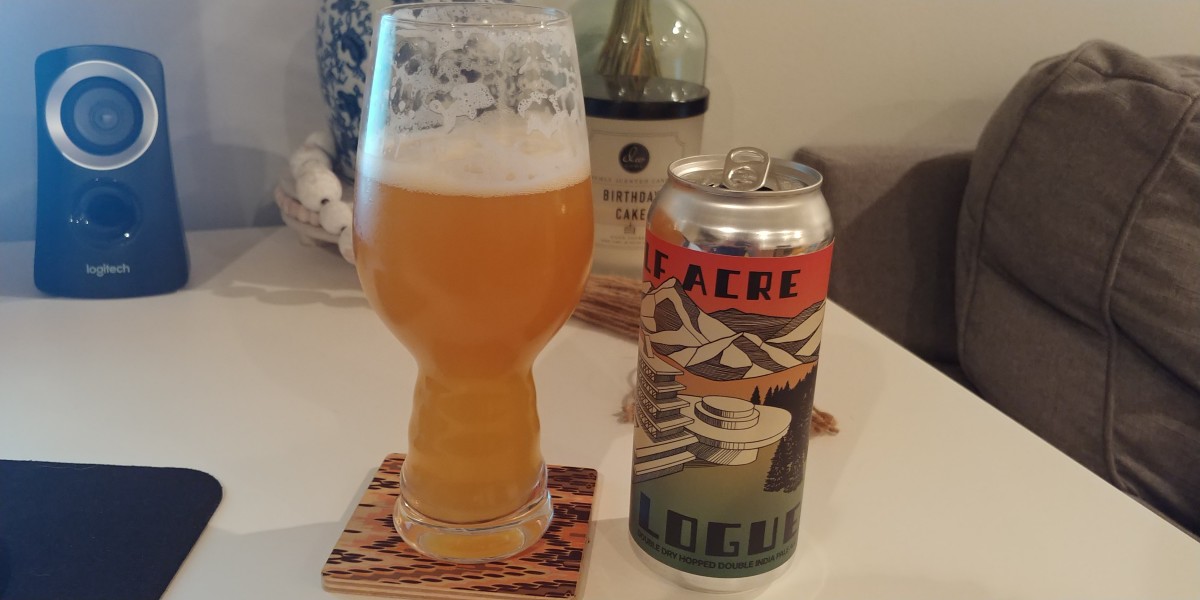 It's been a while since I had a Half Acre beer and I'm kind of mad at myself. I went on a big kick of them maybe a year ago, but they can get a little pricey in the $15 range for a four-pack. With that being said, all of the beers from Half Acre I've tried have been fantastic, and Logue is no exception.
This is an easy one to review. It pours a bright golden orange color and is nothing but tropical juiciness all the way around. From the aroma to the taste, this one is as straightforward as it gets. I really like what Half Acre was doing with this beer. It's not too complicated but they really nailed down the style. It's super juicy, with mostly pineapple coming through to me. It has just a little bit of a resin feel to it that you would expect in a juicy IPA, but this is such an easy drinker even at 8% ABV.
I would expect every beer drinker would absolutely love this one. This is the first time seeing it at Binny's so I'm assuming it's super fresh as the taste reflects that. It's a fantastic beer and one of the better juicy IPAs I've had in a while. The story of the name is interesting as well if you want to take the time to check out the Half Acres website. Easy 9/10.
Happy Drinking!
---