Life needs excitement. Your stories need flare. Your time off work needs adventure. And most importantly, your food needs something extra. That's where condiments come into play.
Going in dry isn't good for anyone. That sandwich is going to stick to the roof of your mouth. Your hot dog isn't going to slide down right. Whether it's a sauce or topping, your food needs to be enhanced.
Food is an art. Nobody likes boring and bland. Gordon Ramsay has shown us all how to paint a beautiful picture on a dinner plate, all while screaming where you can shove that plate if you screw up. It's a beautiful thing. Do you think Ramsay would tolerate boring food?
We've been on a brief hiatus from the series dubbed the "Power Rankings for Fatasses," but welcome back. If you missed the past few editions, check out our shitty pizza rankings, the fast-food burger rankings, pie rankings, and list of awful restaurants.
So today, let's talk condiments. Condiments are a staple for any good sandwich or burger. What do you prefer on a good sandwich? For the purpose of these rankings, we will break off into two categories of condiments.
We'll talk sauces first and then rank toppings in the coming weeks in a separate article. Keep in kind, several sauces are being left off this list. We can't name them all. Some omissions will be better options than some listed, but get over it. Nonetheless, like a good Friday night after a long week of work, let's get sauced.
10. Ranch
The first question anyone from outside the Midwest would ask while visiting this region would be "why do these nasty people put that gross ass white sauce on all their damn food?" You people need to chill out on the ranch. It's actually pretty gross.
Putting ranch on your pizza should be a minimum five-year jail sentence. Maybe even a public stoning. People seem to be putting ranch on everything nowadays. Knock it off, ranch is one of the worst condiments out there.
9. Ketchup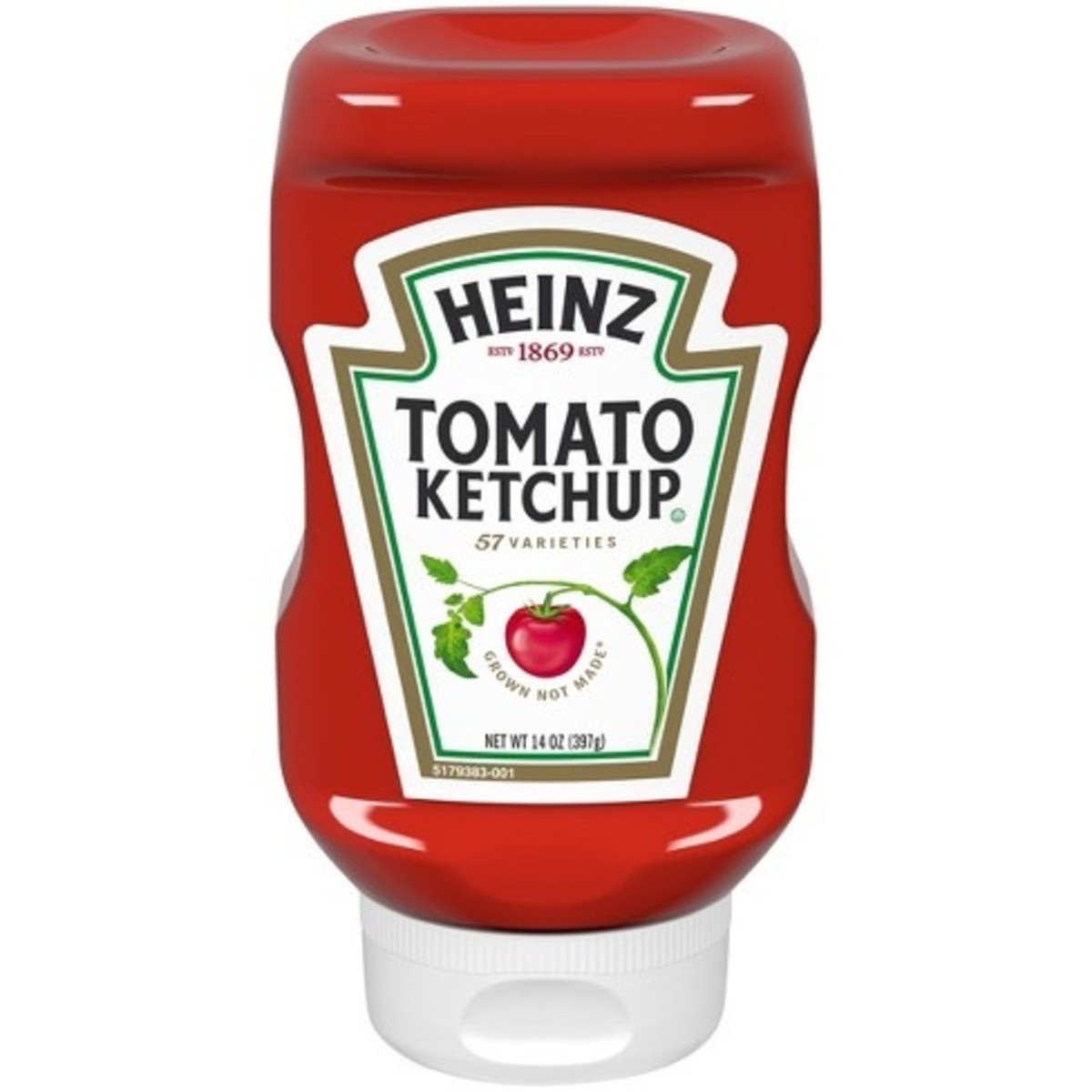 Ketchup is for children. There are numerous better substitutes for it. Don't even think about putting this shit on your damn hot dog. Ketchup might be the single most overrated food item on earth.
Every restaurant brings a bottle to your table. We'll pass on the ketchup, chief. "But what will you put on your fries?" Listen, if the fry is good, it doesn't need anything. If it isn't good, barbecue sauce is the better option. Mustard pairs well with fries too. Stop being five years old and put the bottle down.
8. A1 Steak Sauce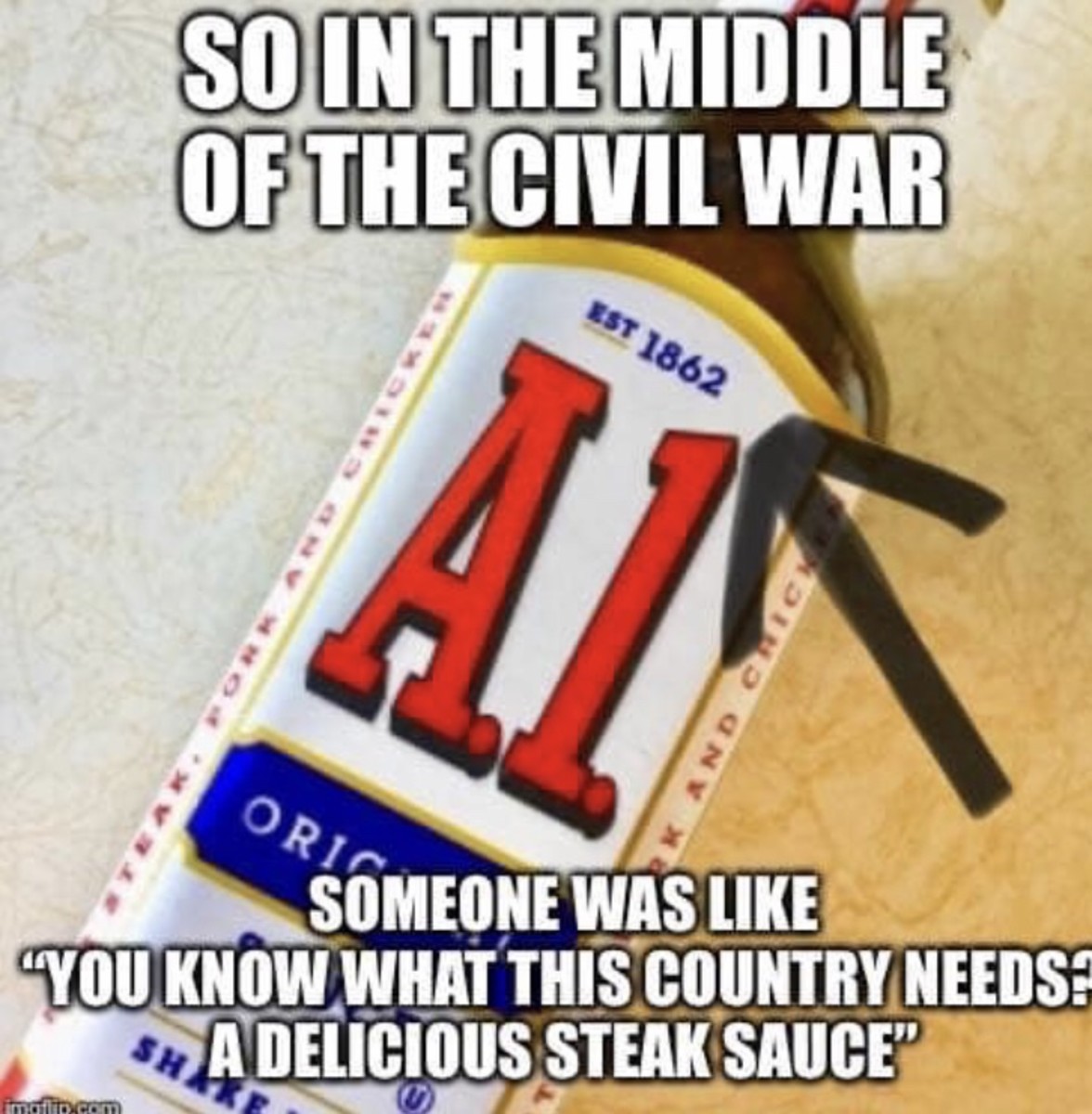 Simply put, A1 is for people who don't know how to cook steak. There are two easy ways to ruin steak. The first is obviously overcooking it. If you order your steak well-done, please exit this article, this reading is not for you.
The second way to ruin your steak is putting this sauce on it. If the steak is still pink, there's plenty of juice in that baby. You don't need a sauce to overpower that flavor. A1 is decent on a hamburger, but don't even think about ruining that porterhouse.
7. Mayonnaise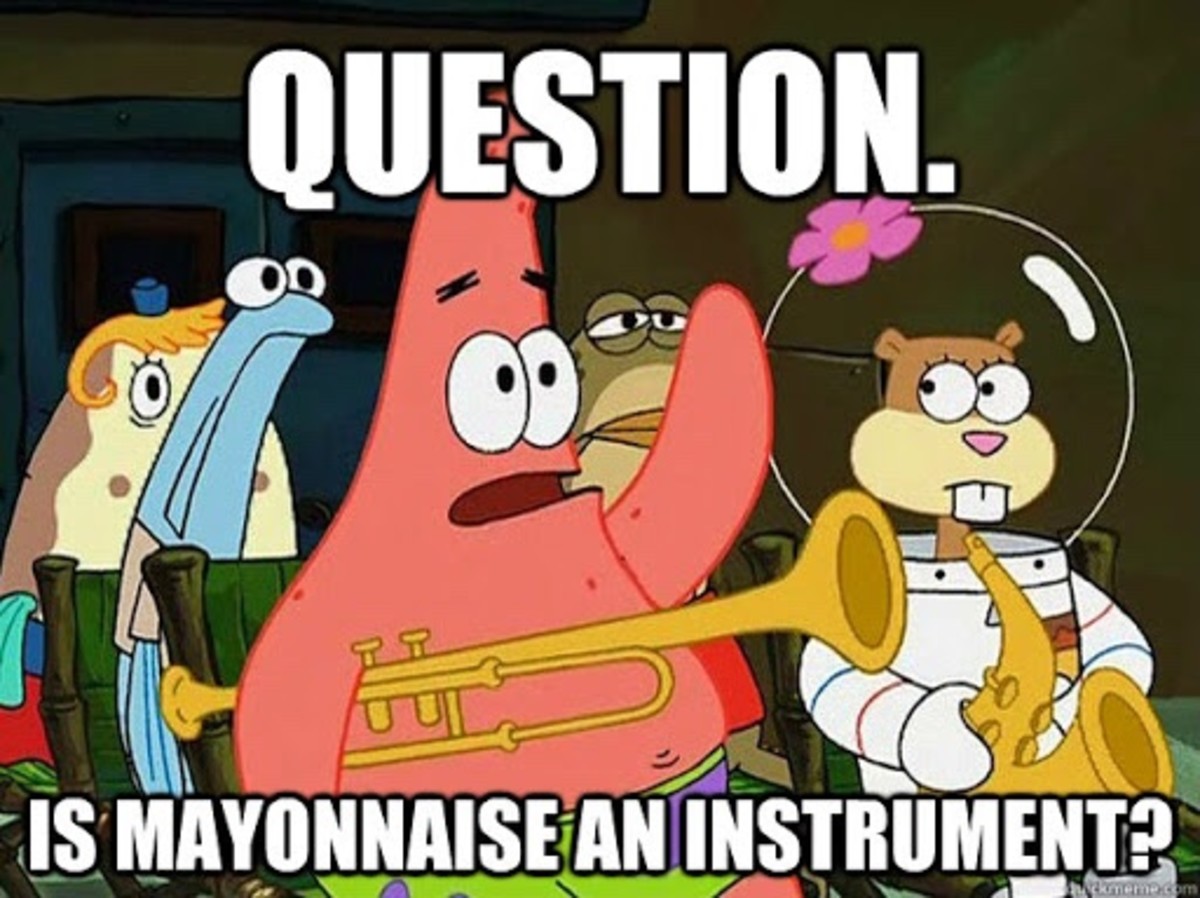 Now that we have the garbage out of the way, let's move onto food's good lubricants. Mayonnaise certainly isn't the best, but boy does it have its place. Imagine a world without potato salad.
I'd say the typical American is always putting mayo on their sandwich. Now, there are better options for a sandwich and we'll get to them later, but mayo on a sandwich is surely a staple. Mayo is good, not great. It feels like a fat move a little bit. It tastes fat. It feels fat. Hell, it even looks fat. But hey, lather that shit up.
6. Vinegar & Oil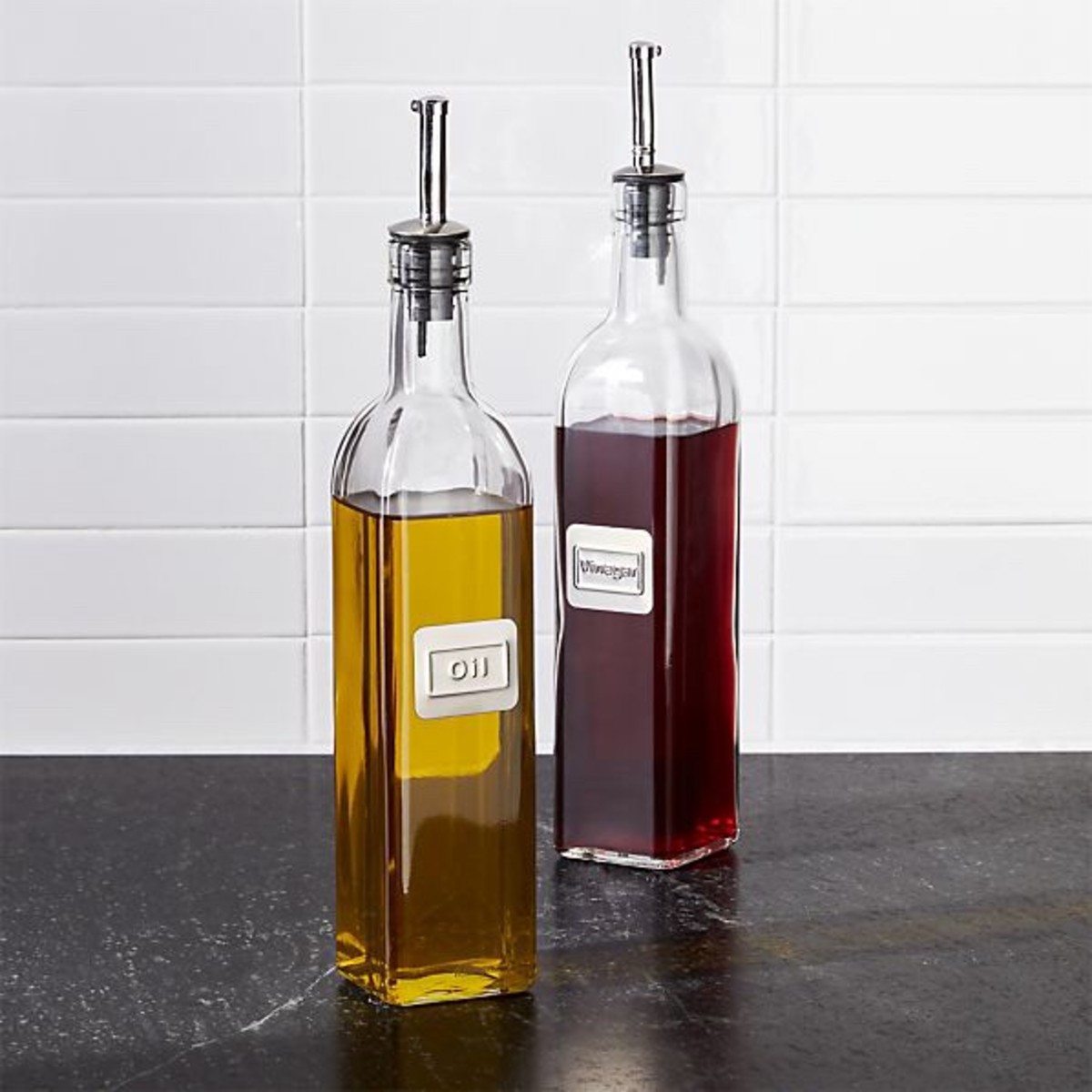 One word: underrated. Vinegar and oil is a perfect option for sandwiches. It feels refreshing as hell. While the mayo guy might feel like a fat piece of trash, the vinegar and oil guy can eat that sandwich with his pinky up.
Now, maybe this isn't exactly the same thing, but let's talk olive oil. People rave about those Texas Roadhouse rolls, but there is nothing better than fresh, warm bread at an Italian restaurant with olive oil and parmesan cheese. That's an elite combination, and olive oil is the straw that stirs that drink.
5. Russian Dressing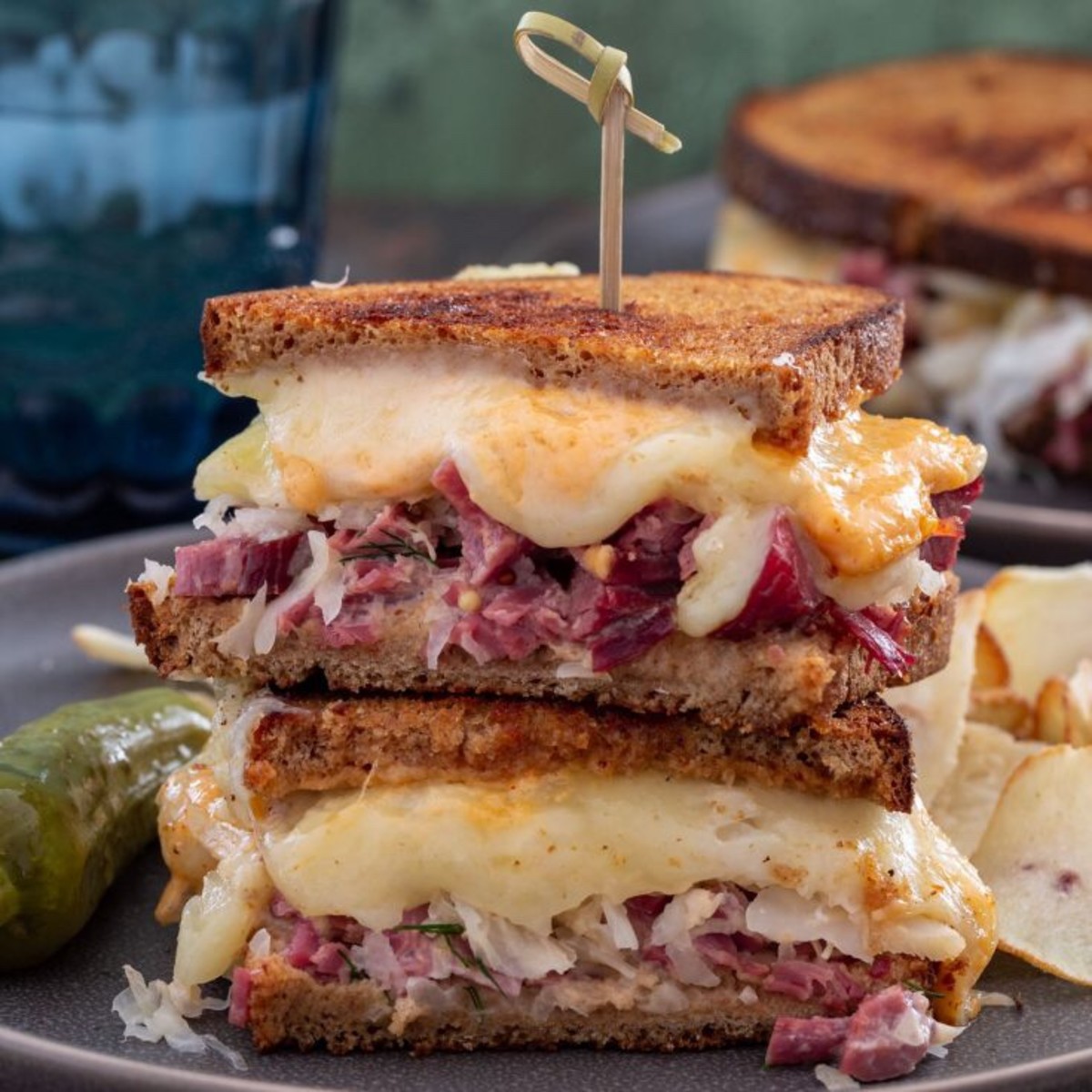 There is nothing in this world better than a good Reuben sandwich. Corned beef is an elite variety of meat. Sauerkraut is underrated beyond belief. Marble rye doesn't get the credit it deserves. But let's talk about the cream of the crop here.
As good as the above items are, this sandwich is nothing without the sauce. That Russian dressing is a force to be reckoned with. When that soaks into the bread and makes it slightly soggy, you have yourself a real treat. This shit is phenomenal and you need it in your life.
4. Hot Sauce (Brown Top)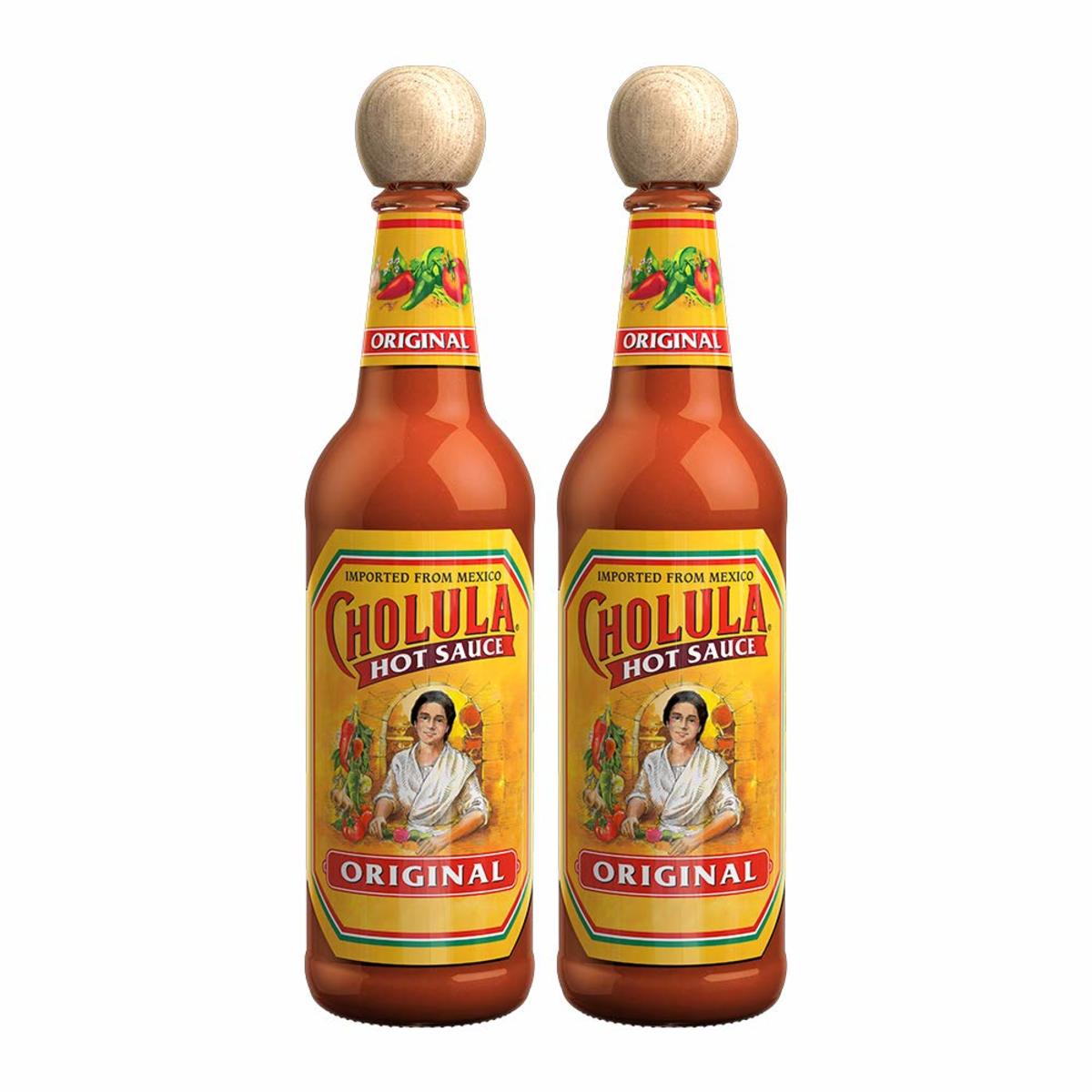 There are not many things on this Earth that are seemingly enjoyed by everyone, but hot sauce might be one of them. It goes with a lot of things. Obviously, Mexican food tops that list, but the list surely doesn't stop there.
You see, this brown top hot sauce should be on every American diner table across the country. This is the ultimate breakfast condiment. Your scrambled eggs need a pick me up? Lather this shit on them. Hash browns sub-par? Liven them up. Omelette running a little dry? Moisten it up. This Cholula hot sauce is the king of hot sauces and runs pretty high for condiments in general.
3. Honey Mustard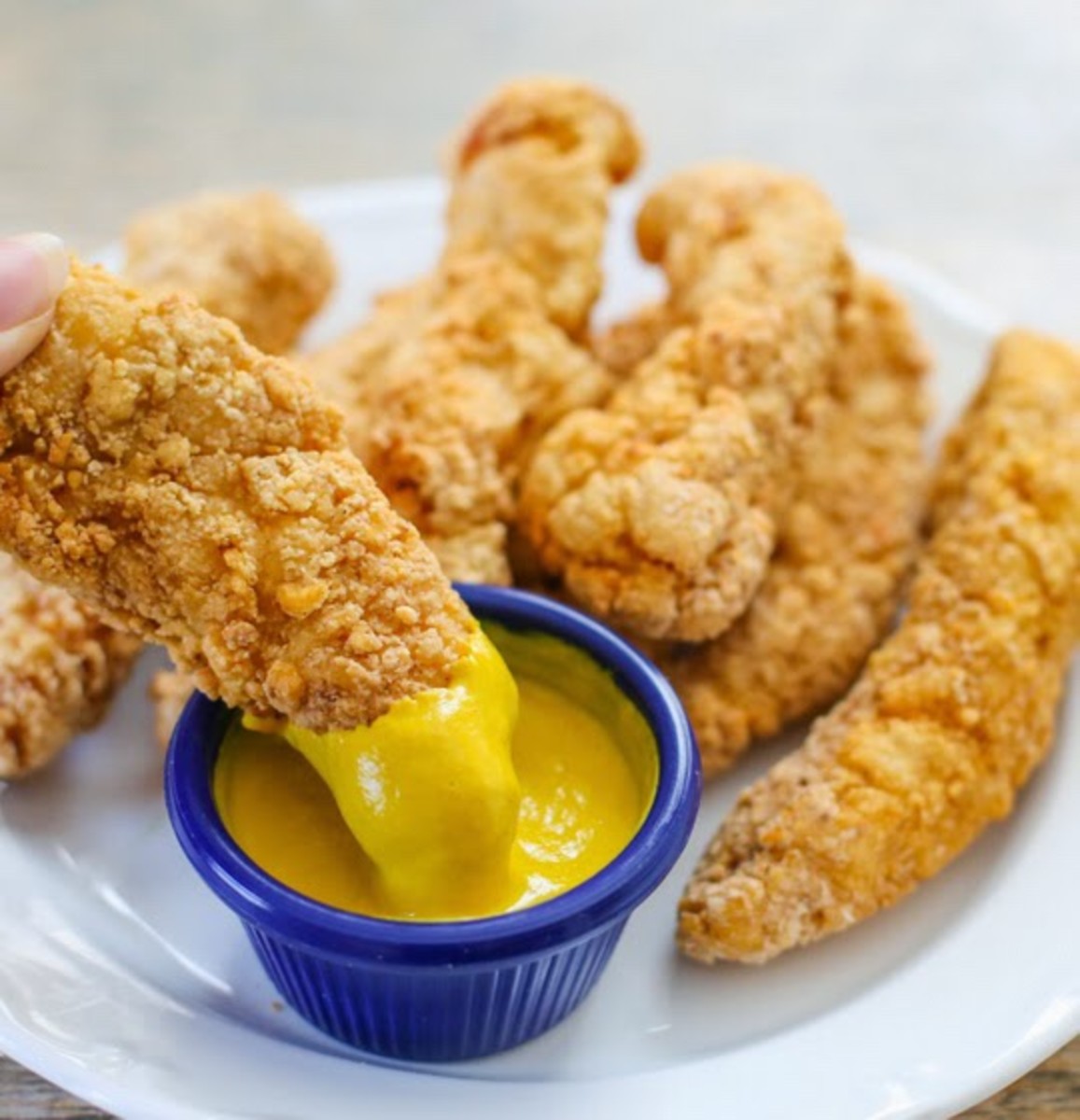 Honey mustard is the condiment that makes you question your childhood. Now you lather up your chicken tenders with this wonderful sauce and want to kill whoever let you put ketchup on them as a kid. This is an elite combination, folks.
That combination of tang and sweet is unrivaled. It's perfect with chicken but isn't bad on a sandwich either. Oh, and wraps should never be sauced up with ranch, honey mustard is the move. The only place honey mustard loses a little is it doesn't have the versatility that the next two options have.
2. Barbecue Sauce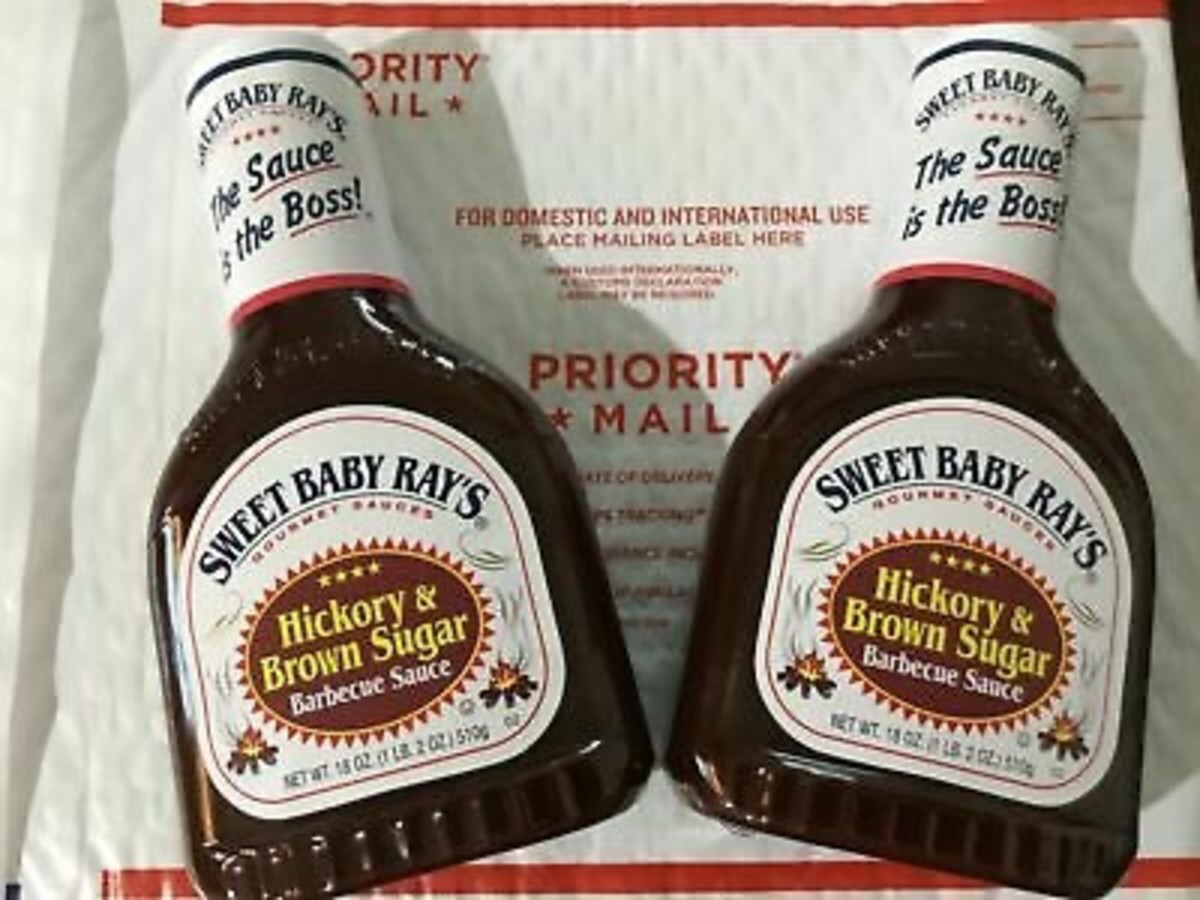 It appears that a true champion of the food game was getting his barbecue sauce shipped to his front door. That's a power move and so is choosing the best BBQ sauce in the game. Sweet Baby Ray's Hickory and Brown Sugar is out of this world.
Who the hell doesn't enjoy BBQ sauce? It can go on anything. Good on burgers. Underrated on fries. Can't have ribs without it. Imagine life without pulled pork? While America likes to dress ketchup up as the all-purpose sauce, BBQ is the real king of everything.
1. Yellow Mustard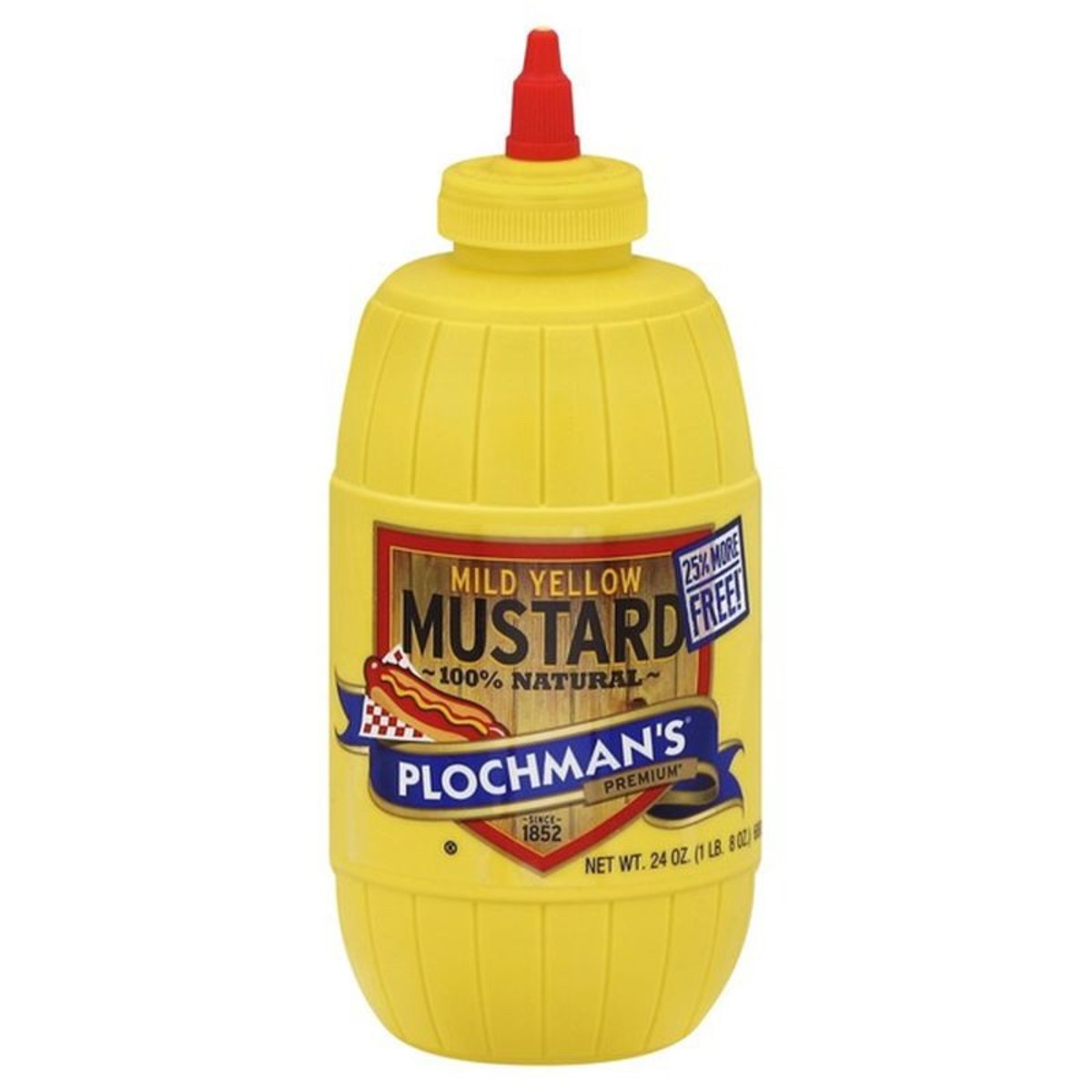 Never sleep on regular ol' yellow mustard. It might not have the sex appeal of some of the above food lubricants, but you can't live life without mustard. What the hell would you do with hot dogs?
There might not be a better trio than a grilled brat, grilled onions, and a fat glob of mustard. The tang that mustard brings to the table truly enhances food. It's great on everything. Burgers need it. It's actually the best fry condiment. Try it.
Most people's potato salads don't have enough mustard. Nobody likes mayo potatoes, Karen. You have to throw a squeeze or two in your chili. It adds that hint of tang. Mustard is perfect. You know what you're getting in each and every bottle. It never lets you down. It shows up every single day and that is why it gets the top spot.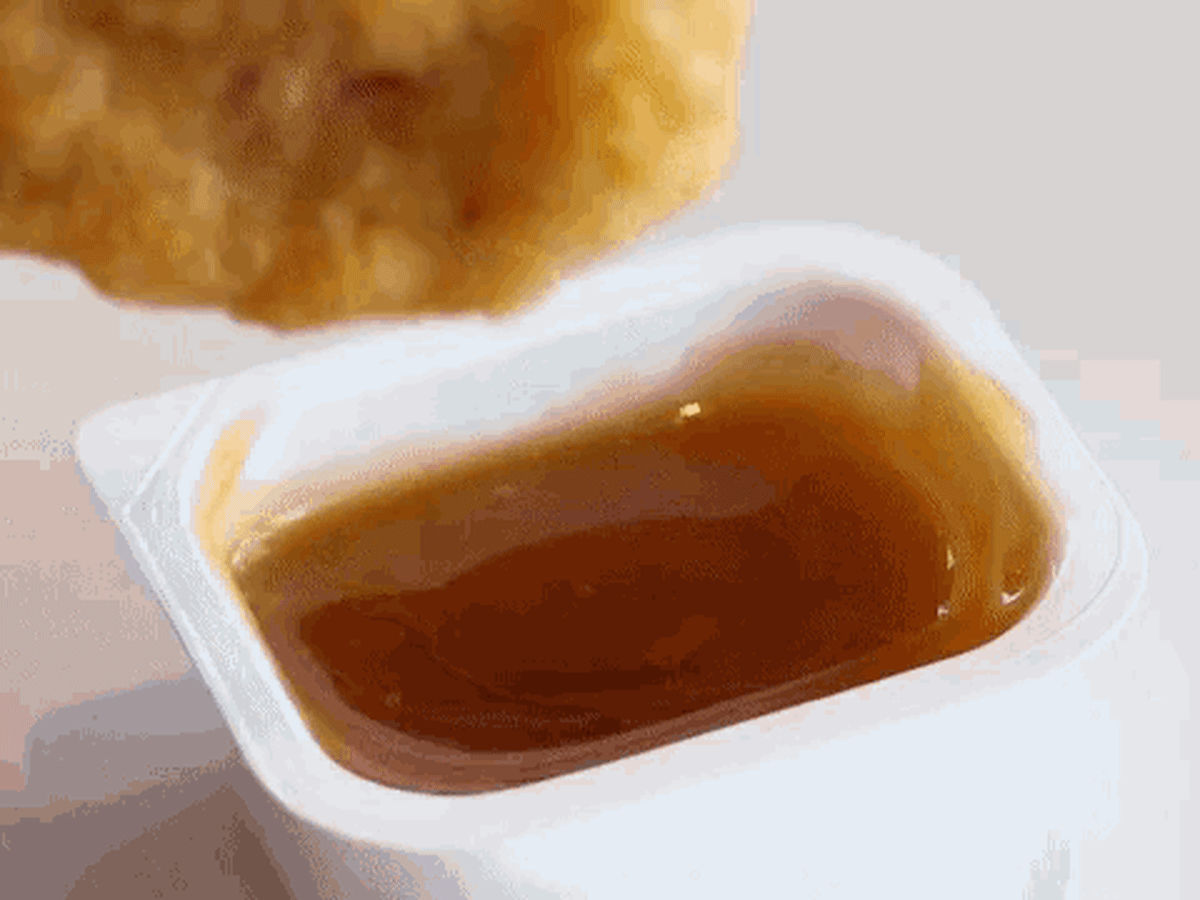 So there you have it. What is life without a little flavor? Tim Anderson is the straw that stirs the drink for the White Sox, and sauces do the same for food. However, as you see here, they aren't all created equally. Stop being a child and put the ranch and ketchup away. Squirt some mustard on that shit and be a winner.
---