With the Blackhawks now eliminated from the Stanley Cup Playoffs, Chicago hockey fans are in a bittersweet place. It's obviously bitter because the Hawks postseason run was short-lived and there is now an offseason full of uncertainty that lies ahead. On the other hand, being able to enjoy the greatest playoffs in all of sports without your heart pounding out of your chest every ten seconds is a welcome entertainment experience.
One notable former Blackhawk who is still competing is none other than Vegas goaltender Robin Lehner.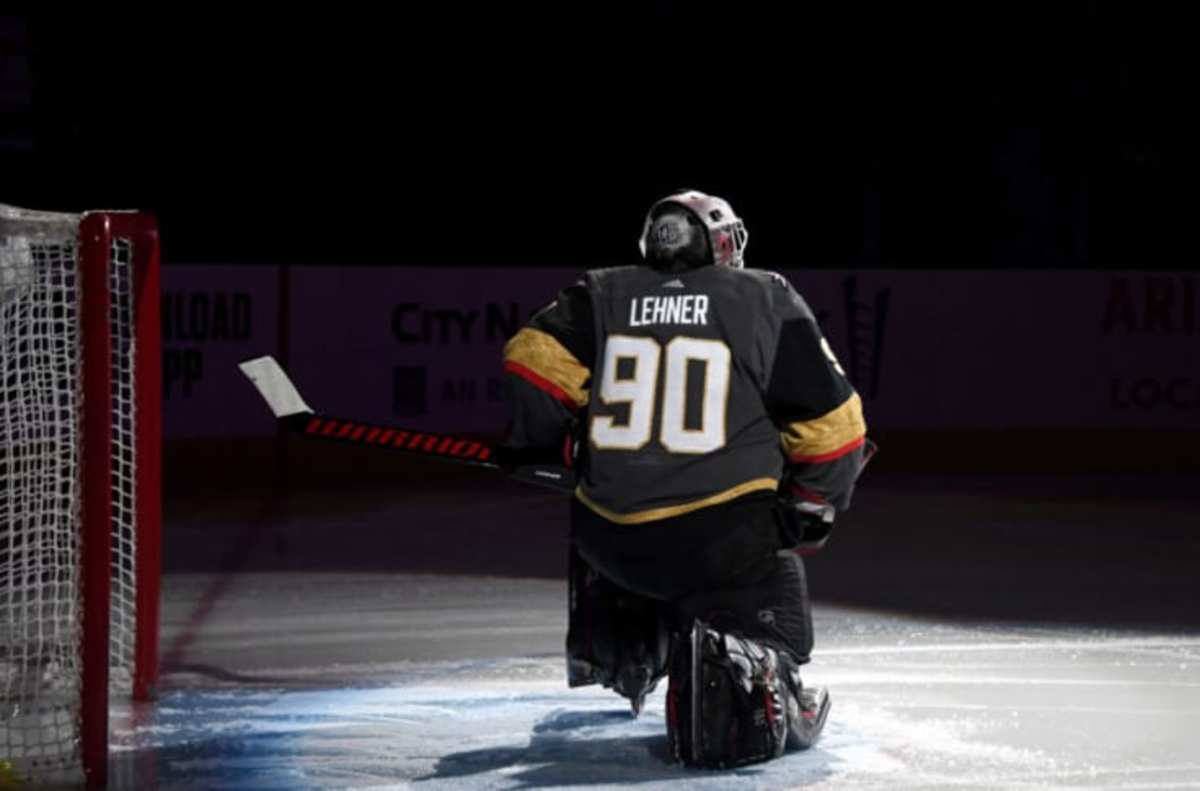 Last summer, the Hawks shocked the hockey world by signing the reliable netminder to a one-year contract despite still having Corey Crawford on the roster. Lehner performed admirably during his short stint in Chicago, posting a .918 SV% and 3.01 GAA over 33 games behind the league's worst defense. Beyond his play on the ice, Lehner won fans' hearts with his panda-themed social media posts and vibrant quotes during media interviews.
While many fans wanted to see the club offer him a contract extension to remain in Chicago for the foreseeable future, the Blackhawks were well out of the playoff picture as the trade deadline approached. Lehner was undoubtedly their top trade piece, so Stan Bowman shipped him to Vegas in exchange for a second-round draft pick, goalie Malcolm Subban, and defenseman prospect Slava Demin.
The initial "thank you, Robin, we'll miss you" sentiments were widespread amongst the Blackhawks' fanbase, and rightfully so. Nobody likes to see a player of Lehner's caliber leave town, especially when the return is a rather pitiful haul.
While that move may still sting for Hawks fans, I'm here to tell you that it's time to move on. We are now a full six months to the day removed from the trade that resulted in Robin Lehner becoming a Vegas Golden Knight, yet Chicago media is still milking the fine details of anything Lehner-related:
That seems like a Vegas problem to me, Blackhawks Talk. I was happy to see that the crew over at Second City Hockey agreed with me on this one:
Going a step further, there are still gushing posts about Vegas and Robin Lehner coming from Blackhawks Twitter, such as this:
If you don't recall, the Blackhawks lost to the Vegas Golden Knights in the first round of the Stanley Cup Playoffs just last week. Call me a poor sport if you want, but I'm not one of those people who can get behind a squad that just kicked my favorite team's ass up and down the ice for five games en route to elimination. Given the history between Lehner and the Hawks, that sentiment is the equivalent of going out of your way to congratulate the dude who stole your girlfriend because he has a nicer car and a bigger house, at least in my book.
That brings me back to the point of this article: just move on. Robin Lehner played his ass off for the city of Chicago throughout the brief period of time that he was a Blackhawk, and we thank him for that. However, he's no longer a Hawk and there's no shot in hell the team will bring him back in the offseason given the current salary cap constraints.
Get mad at Stan Bowman for trading Lehner for pennies all you want. Go ahead and root for whoever you want in the Stanley Cup Playoffs. But please, for the love of God, stop with the over-effusive commentary that clings to the 'Robin Lehner once played for the Chicago Blackhawks' narrative.
---