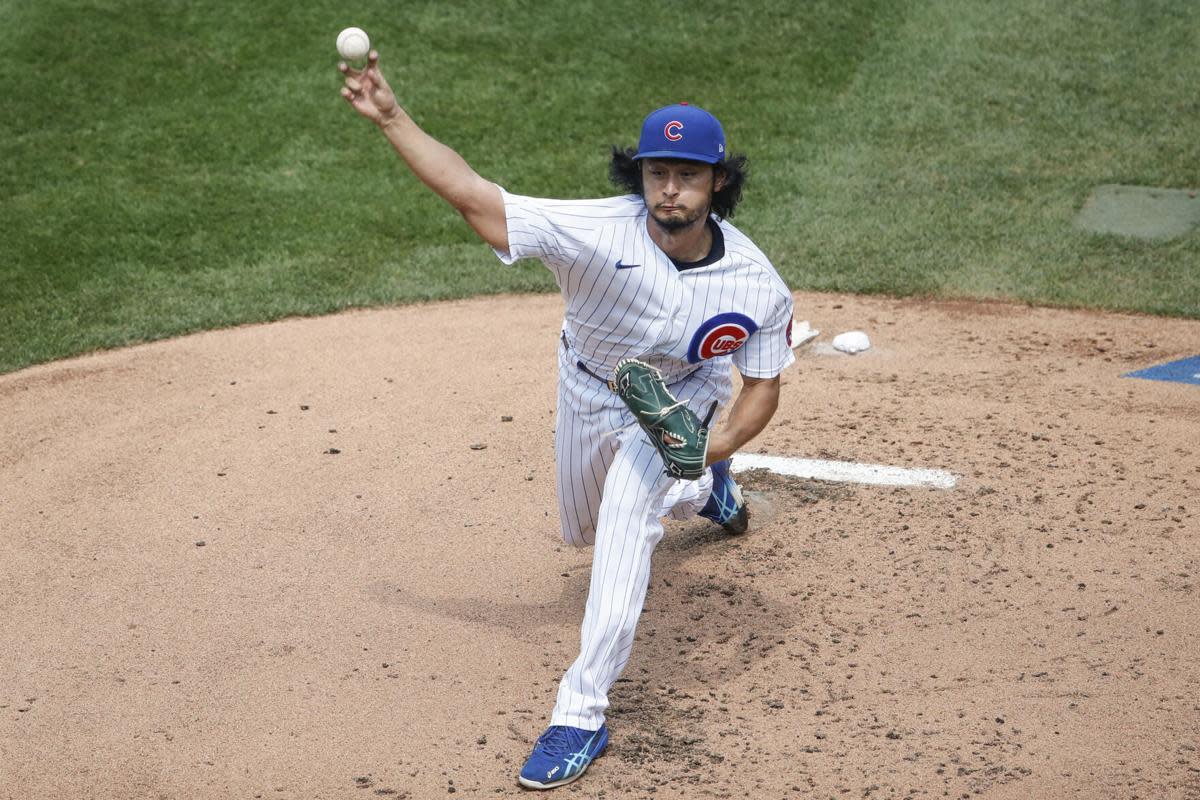 The Chicago White Sox strolled into Wrigley Field this weekend and made sure their bats were with them.
Friday, August 21st: White Sox 10, Cubs 1
Saturday, August 22nd: White Sox 11, Cubs 4
Sunday, August 23rd: Cubs 2, White Sox 1
What a fun Friday night!
Jon Lester took the hill Friday night to face the Chicago White Sox in the first of a three-game series. Lester and the Cubs promptly proceeded to give up six home runs to the Chicago White Sox. The veteran gave up eight earned runs on nine hits.
Nico Hoerner had an RBI double. That was all the good news coming from the home dugout Friday night.
This about sums up how the night went as a whole.
More Home Runs!
The Cubs came into the second game of the series feeling a bit more confident. The White Sox notoriously crush left-handed pitching, so Cubs fans felt good with the Wrigley-loving Kyle Hendricks on the mound.
Sadly, the bad guys won once again.
This game was a bit closer but ultimately the bullpen allowed it to reach 'I'll just turn off the TV and log off Twitter for the night' lengths.
Kyle Hendricks was okay on Saturday night, he did his job. He kept the Cubs in the game while allowing three runs on seven hits in 5.1 innings. Hendricks allowed an absolute piss missile of a home run to Luis Robert but settled in nicely after that.
Victor Caratini answered with a two-run double, but after that is was mostly a bloodbath of more home runs for the South Siders.
Jose Abreu hit three home runs after the fifth inning. The White Sox crushed a total of five home runs on Saturday night. This brought their grand total for the series to 11. The Cubs have given up 11 home runs in two games to their crosstown rivals.
Kyle Schwarber Ain't Hear No Bell
Cubs' Twitter was ready. They had their takes in the drafts and collective minds were about to be lost.
Thankfully Yu Darvish and Kyle Schwarber saved the fanbase's Sunday.
Yu Darvish struck out ten White Sox batters while allowing just one run in seven innings. The lone run was, of course, a Jose Abreu home run. This man just loves hitting against the Chicago Cubs.
The Cubs squandered yet another bases-loaded, no outs opportunity on Sunday afternoon. Luckily, Kyle Schwarber had another idea on how to score some runs.
The Cubs left the weekend on a high note by taking the series finale from the White Sox 2-1.
On Tap Observations
I have said it once already and I will say it again — decisions need to be made with this bullpen. It is not okay to continue to toss out pitchers who you simply cannot trust. This season is too damn short, I am so sick of repeating myself.
Onto the bats, Javier Baez needs to be moved down in the order. I understand when he is going he is one of the best hitters in the league, but right now he is not hitting. His struggles in what should be a premier run-producing spot in the lineup will continue to lead to minimal runs scored. Move him down in the lineup and let him figure his issues out there.
Speaking of minimal runs scored, the inconsistency of this offense the past few seasons is beyond frustrating. The stretches of one to two runs with five or fewer hits are truly unacceptable. Blame the bullpen all you want, but this offense is public enemy number one in my opinion.
On a positive note, this is the Yu Darvish the Chicago Cubs backed up the Brinks truck for. The man is on a freaking mission. All he does is make hitters look foolish. Look at these stats.
Oh, one last thing.
What's On Tap Next?
The Cubs will head to Detroit to face the struggling Tigers for a three-game set.
Monday, August 24th: Alec Mills vs. Casey Mize
Tuesday, August 25th: TBD vs. Spencer Turnbull
Wednesday, August 26th: Jon Lester vs. Michael Fulmer
For postgame reactions and analysis, be sure to tune in to the Cubs On Tap podcast on all major platforms.
---