Just over a week ago, Bulls' vice president of basketball operations Arturas Karnisovas decided to strip Jim Boylen of his duties as head coach of the Bulls. The dismissal of Boylen came at the disposal of his .317 winning percentage (second-worst in franchise history behind Tim Floyd), however, previous run-ins were seen as red flags by Karnisovas and Eversley — who observed Boylen closely before firing him.
The Athletic's Darnell Maybury painted a picture of Boylen's time in Chicago in a recent piece. He said the new-look front office saw Boylen for who he is, a bullshitter, a bully, and a sycophant. His greatest success as Bulls' coach was simply getting the job.
Past Problems
Jim Boylen's file with human resources had never been the greatest. Boylen's rocky past included a run-in with a team chef from his days coaching at Utah, which resulted in a meeting with lawyers several years ago.
A former member of the Utah Utes who played under Boylen said that Boylen used to make his players fight with boxing gloves to solve issues in the locker room. Boylen felt it was a way of getting a losing team to 'bond' and believed it was a way to get the most out of his group. Utah finished the 2011 season with a 6-25 record and Boylen was ultimately fired.
Boylen was run out of town by the University of Utah after several of his players abandoned ship because of him. Numerous Utah players transferred elsewhere to escape the coach. Boylen also created an adversarial relationship with media that reached its nadir in 2010 after a 20-point loss to BYU when he openly bickered with reporters and provided sarcastic answers to innocuous questions.
Rocky Relationships
Like his lengthier stint in Utah, Boylen's time in Chicago wasn't as smooth as played out by ownership.
Bulls' rookie forward Daniel Gafford said recently that Boylen had some things he can work on not only as a coach but as a person.
Doug Collins, a former Bulls coach in the late '80s who was hired as the senior advisor of basketball operations in 2017, had a falling out with Boylen back in March. The latter no longer wanted him present during his coaches' meetings after what said by a source to be a "vocal argument" between the two.
Boylen's relationship with star guard Zach LaVine also had its ups and downs. However, new information stated that members within the Bulls organization thought Zach LaVine and Jim Boylen would physically fight at practices throughout Boylen's tenure coaching the team.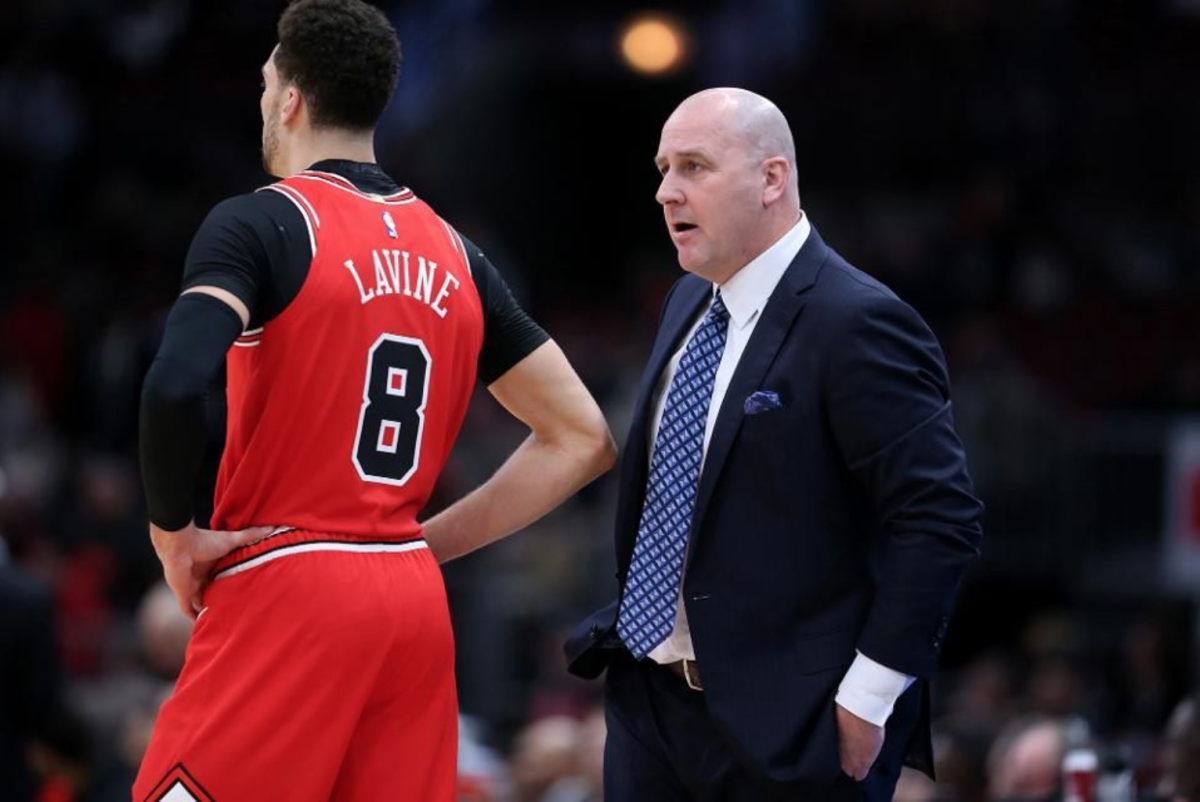 Sources said LaVine was frustrated when Boylen publicly told reporters that the star guard wished the former coach all the best following the news of him being dismissed. This wasn't the first time LaVine was ticked off about Boylen revealing the two's conversations to the public. According to Mayberry, LaVine was upset about Boylen leaking news of the infamous fine payment to the media following Boylen's ejection against the Clippers back in 2019.
Aside from LaVine, Lauri Markkanen's relationship went south with Boylen this season. He mocked Boylen's timeout usage around reporters, and he also made subtle comments about his touches being cut in half as a result of Boylen's scheme shortly after the NBA season was suspended in March.
Markkanen said, "I had 80 touches per game the past two seasons, this season the touches dropped to 40. Don't get me wrong, I had some plays drawn with me in mind, but it's just different. When I spoke with Jim [Boylen], we talked about how I should concentrate on getting rebounds and then leading the fast break. But it's just really hard getting 40 defensive rebounds."
Several players ripped Boylen to new management earlier last month, and a conversation I had with a key member of the Bulls at the beginning of the league suspension gave me a little more insight into what the player-coach relationship Boylen had with his roster really looked like this season.
"I ain't gonna lie, nobody got along with Jim – especially after that Hornets game with Zach (LaVine). He does his stuff, we do our stuff. By the time we got to like February and knew the season was over, we only cared about watching Coby (White) ball out."
Front Office Fallout
According to Joe Cowley of the Chicago Sun-Times, however, a Bulls source said there was also a continued behavior displayed by Boylen — even with new bosses in the building — that was considered "detrimental to the organization." The feeling was that Boylen became more and more comfortable with abusing his power under former general manager Gar Forman and executive John Paxson.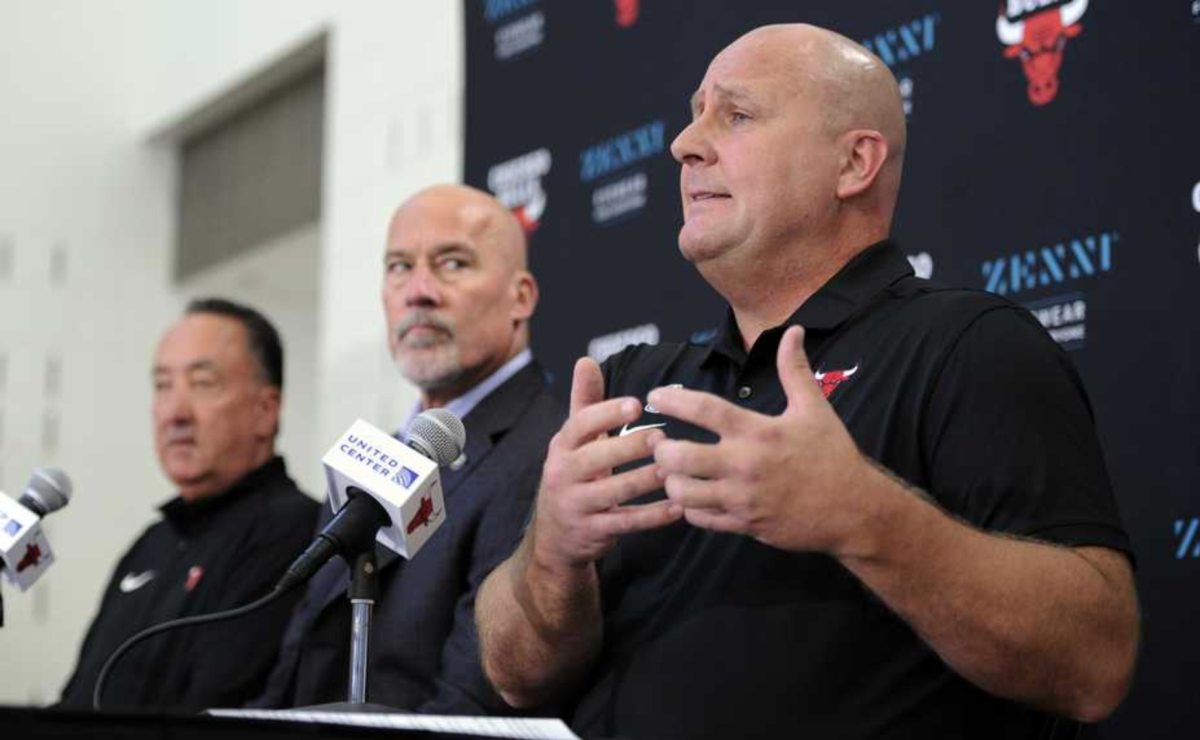 The Jim Boylen coaching experiment failed when he lost his locker room in his first week on the job. We all remember.
Boylen ordered a Sunday practice after back-to-back games; held three 2.5-hour practices, including extra conditioning work such as wind sprints and pushups; ordered his players to watch videos immediately after a loss instead of the next day, and subbed out all five players twice during a loss.
One player complained that Boylen's substitutions were embarrassing. When a reporter brought this up, Boylen didn't back down. He said he was embarrassed by the players' effort and that, by removing them from the floor, he had saved them.
Comical. Hypocritical. Embarrassing. Those are three words to define Jim Boylen as head coach of the Bulls. Arturas Karnisovas made an obvious and necessary call here, finally ending a bad and extremely unusual era of Bulls basketball.
---