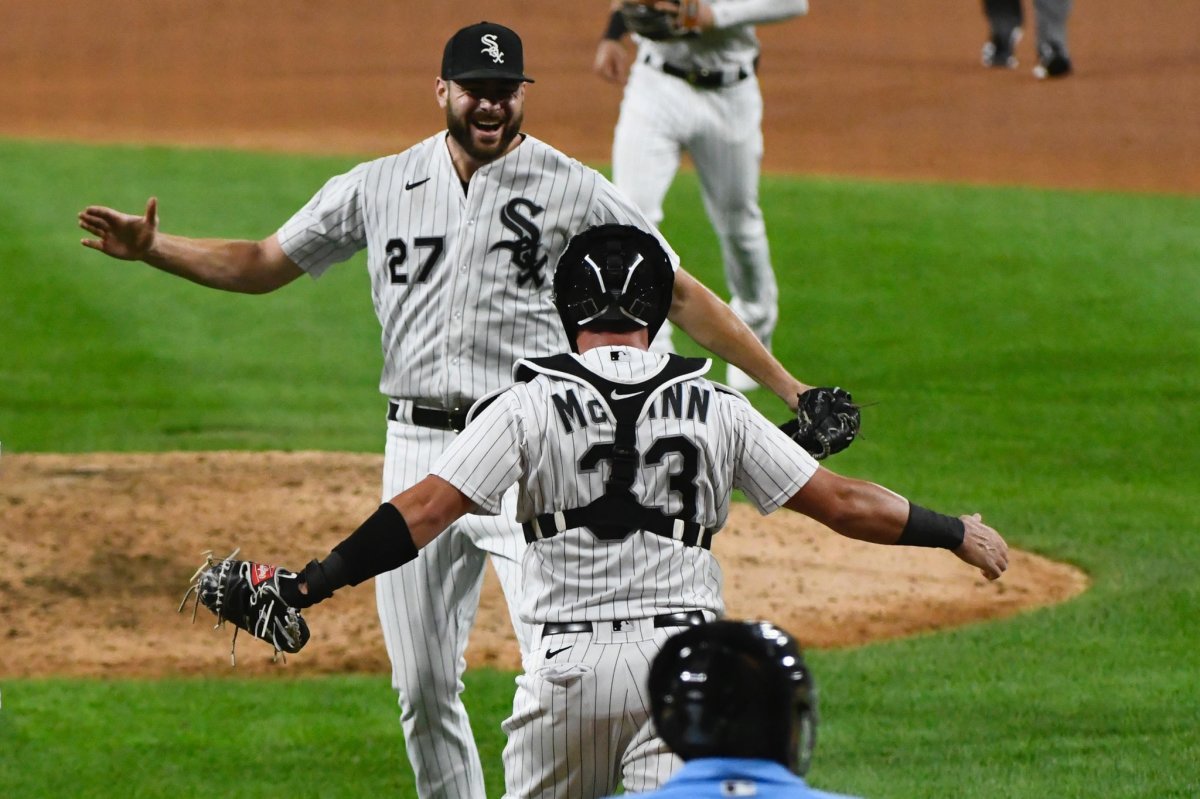 Last night on the South Side of Chicago, Lucas Giolito made history by throwing the 19th no-hitter in White Sox franchise history. While the righty's 13 strikeouts on 101 pitches will be highlighted in the scorebooks, it took a complete team effort to get the job done.
No one was more aware of that fact than Giolito himself. He praised his catcher, James McCann, thoroughly after the game — stating that he only shook off McCann once throughout the contest. While the battery mates will not soon forget what occurred at Guaranteed Rate Field on August 25th, 2020, they will both take home some hardware to commemorate the incredible achievement.
James McCann joined the White Sox pregame broadcast on NBC Sports Chicago ahead of today's series finale and specified the items that he and Giolito will keep from the game.
James McCann will retire the catching gear and cleats that he wore while catching the no-hitter. Additionally, the White Sox will excavate home plate at Guaranteed Rate Field for McCann to hold onto.
As for Giolito, it's only fitting he takes home the pitching rubber that he toed 101 times to complete the historic accomplishment.
Both the plate and the mound will be used for today's game before the White Sox grounds crew gets to work on preserving these special items for the players. I'm sure they won't be too distraught over the extra bit of postgame work after taking in such an incredible performance last night.
---