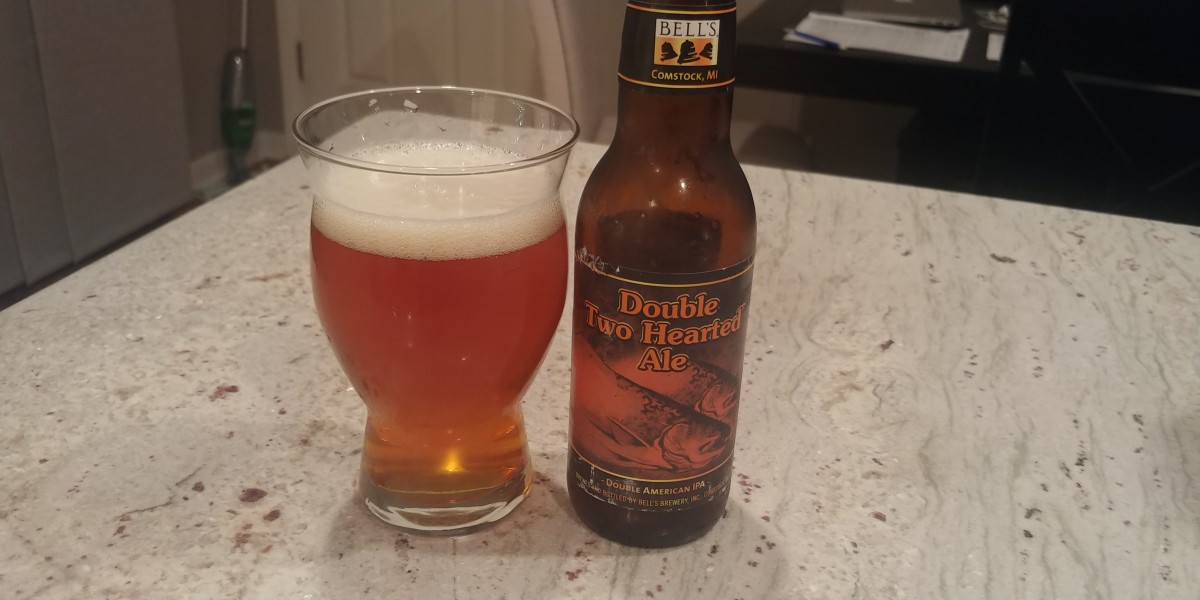 I think it is safe to say that most craft beer drinkers have had a Bell's Two Hearted. I think that's pretty much one of the most popular IPA's, at least around Chicagoland. But have you ever seen or had the Double Two Hearted? Well if not, you definitely should. I had this beer for the first time last year and remembered loving it. I was actually just wondering about a month ago if they were bringing this one back.
I decided to switch up where I was going to get my beer this weekend and went to my local Garfield's. Just like that, a beautiful looking stack of Double Two Hearted was staring at me, right in the face.
This beer pours a rich light copper color with about a half inch of sticky head. This one has an 11% ABV and an 80 IBU rating, both very respectable numbers. The taste is loaded with pine and citrus, and is super hoppy and crisp, but has a nice sweet caramel backbone to it and a bit of a dry finish.
Double Two Hearted has great balance with the 11% ABV. I do feel the booziness, but it's not overwhelming in the least. The centennial hops are dominant to me, which is great because I've found those to be my favorite. An added bonus to this one was that the bottled date was listed 8/26. I got this baby on 8/28. Two days has to be some kind of record. This is the freshest beer I've ever had.
Double Two Hearted is an outstanding beer. It comes in a 6-pack which is nice, but at that alcohol content you better watch it, especially going down as smooth as it does. I absolutely recommend picking up this one. I give it a 9.3/10.
Happy Drinking!
---