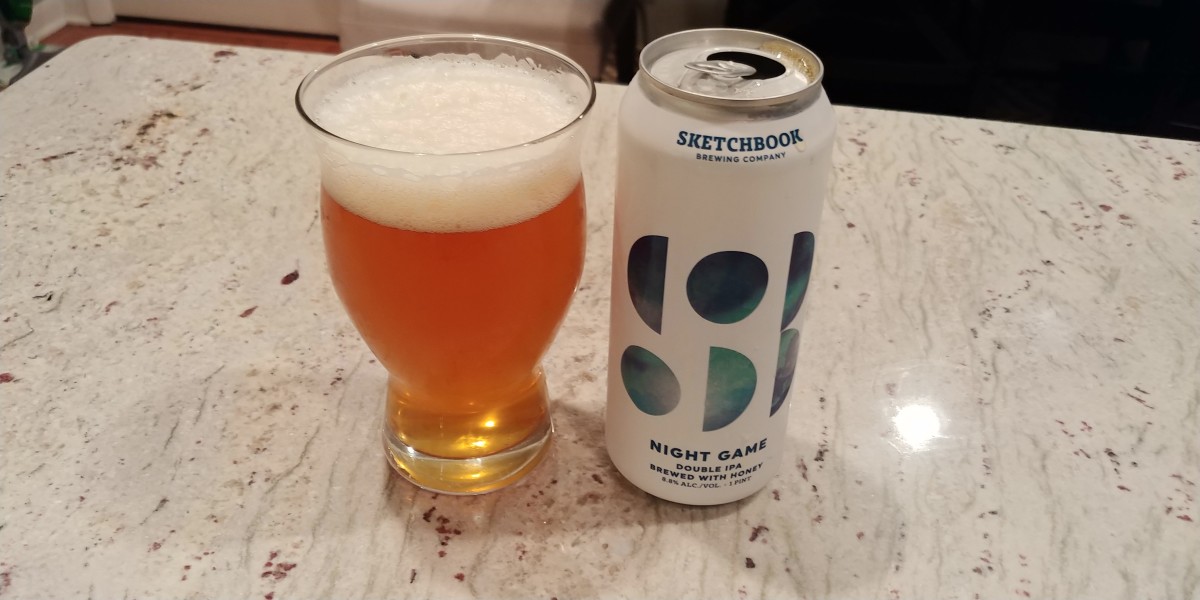 This is the first review I'm doing on Sketchbook. Unfortunately, originating in Evanston, it seems like they are a big supporter of the North Siders. This partially hurts me, but I'm happy to support a local brewery and I'm happy to pass the word on to Cubs fans.
This is about the third beer I've had from Sketchbook and they've all been good. Night Game is probably my favorite so far. I've said many times in the past that I love an IPA with a sweet finish, so when I saw this one was brewed with honey, you could imagine my excitement.
Night Game pours a beautiful amber honey color and the smell comes off as very sweet and piney. The taste totally follows suit. It's very smooth and very sweet. I love that honey finish. It has an 8.8% ABV and a 88 IBU. I feel like the 88 IBU rating is pretty generous, as this one only comes off as slightly bitter to me. I don't think this is a bad thing because it has a nice balance of bitter and sweet. It is a very good beer and you can slam a four-pack very easily. Keeping with the 8's going on here, I feel an appropriate rating is 8.8/10. It's a really good one to try out.
Happy Drinking!
---