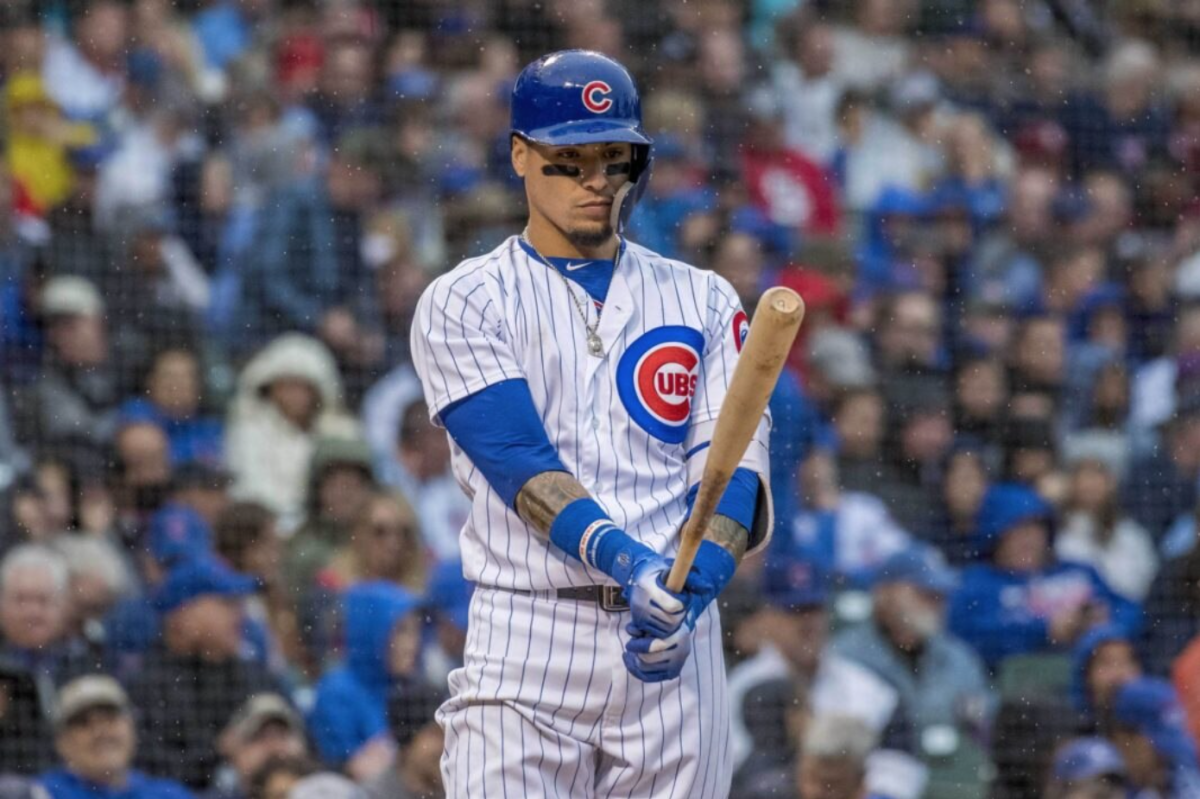 Javier Baez has had an electric career thus far with the Chicago Cubs. He burst onto the scene in 2014 and immediately made a name for himself due to his elite baseball instincts as a baserunner and ability to make jaw-dropping plays in the field. Between his nickname "El Mago" and being described as "Your favorite player's favorite player", it's no secret how captivating Javy is on the baseball diamond.
The culmination of this league-wide attention happened in 2018 when Javy put up National League MVP numbers all season before eventually finishing second in voting behind Christian Yelich. He was nothing short of miraculous that year, putting up a 5.3 fWAR season with a 131 wRC+. Those are MVP numbers any year. But that 2018 season, along with his flashiness in the field and ability to hit monstrous homeruns on occasion, has somehow ignited public perception that Javy has been an elite hitter his entire tenure with the Cubs. This is objectively false. A quick look at the numbers debunks this notion entirely.
Javy's Numbers Tell the Full Story
According to FanGraphs and wRC+, the tables below list the Cubs' best hitters (with 140+ PA) from 2016 – 2019. Since Javy only had 80 plate appearances in 2015, it's not worth including.
Do you see a trend? Other than 2018, Baez is nowhere near the top of any list. In fact, he isn't even among the Cubs' top 6. And in 2020, he has a wRC+ of 59, good for 11th best on the Cubs and 41% below league average. Not only are his 2020 numbers severely underwhelming, Javy hasn't shown the ability to hit at an elite level throughout an entire season except once. Now, 2018 deserves as much say in his overall production as any season. I get that. But with how Baez is performing at the plate in 2020, coupled with his historical production outlined above, wouldn't any reasonable person conclude that 2018 is the anomaly?
To make matters even worse, Javy's 2020 slump actually started in the middle of 2019. After his scorching hot start to the season, he completely fell off. The numbers back this up. Since June 9, 2019, Baez has a wRC+ of 82, good for 17th worst in baseball among players with 350+ plate appearances. He's been 18% below league average his last 461 plate appearances. That is NOT a small sample size. It is not a slump. The fact of the matter is that there is 5x more data that proves Baez is closer to a league-average hitter than an elite hitter. His career wRC+ of 102, meaning he has been only 2% above league average, proves this.
The Media is Partially to Blame for Baez's Flawed Perception
To drive my point home even further, let's do a little thought exercise. Who has sports media conditioned you to believe is a better hitter, Jason Heyward or Javier Baez? 99% of baseball fans would say Baez. They're all wrong. Heyward's career 108 wRC+ proves that he has been 6% better. Now, that's partly because the Cubs fanbase's hatred towards Heyward is comically off base (which in and of itself deserves an entire article), but its also because people are too enamored by Javy's flashiness in the field and occasional nukes into the Wrigley bleachers. This has caused Javy's inconsistency at the plate to go unnoticed to anybody who doesn't take the time to look at the numbers.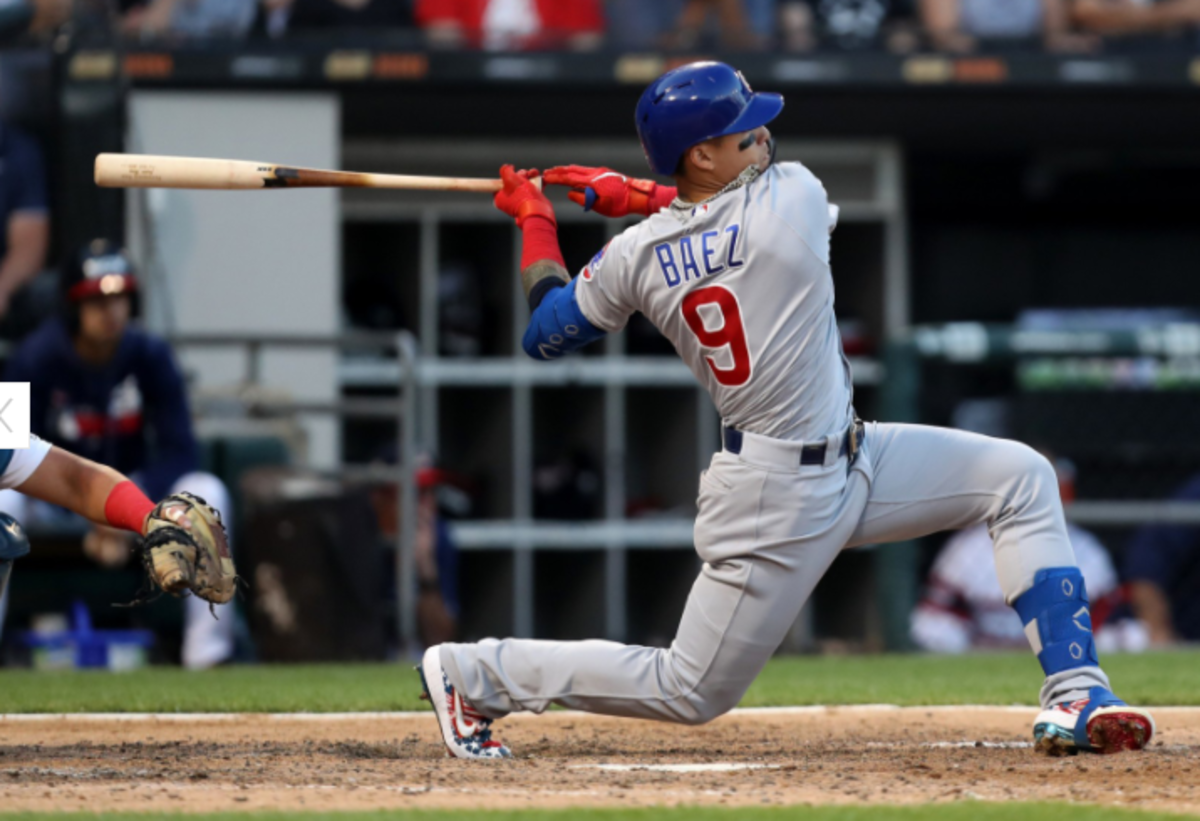 I get that this could be construed as an opinionated article, but honestly, there's no room to debate here. The numbers are what they are. I'm not making them up. It's about time fans take the blinders off and stop letting flashy defensive plays cloud their perception. Accept the fact that Javier Baez is not an elite offensive player because that's what all the facts are indicating.
Don't get me wrong, Baez is a very valuable player and should be in the lineup every single day regardless of his offensive output. That's because he's arguably the best defensive player in baseball, not only at shortstop, but every position. Javy accumulated +26 DRS last year, which was first among shortstops and third in all of MLB. This is exactly what you want out of a premium defensive position like shortstop, as it means Baez will always provide value, even amidst an offensive slump.
It's Simple: Move Javier Baez Down in the Order
However, his elite defensive prowess is irrelevant when it comes to lineup construction. Just because Javy had one season in which he was a top 25 hitter does not mean he should be grandfathered into the three or four hole. I mean, he's only had two seasons on the Cubs where his offensive production has been above league average.
So, why does David Ross continue to bat him third or cleanup? Has Ross fallen into the same thought trap that most fans have been conditioned to believe? I'm not sure, but I do know that there's no justification for it. Kris Bryant, Anthony Rizzo, Willson Contreras, Ian Happ, Kyle Schwarber, and Heyward have all historically been far superior hitters. It's professional negligence and a disservice to the team that Baez continues to hit in the top half of the lineup. If the Cubs want to maximize the team's offensive potential, that needs to change.
---