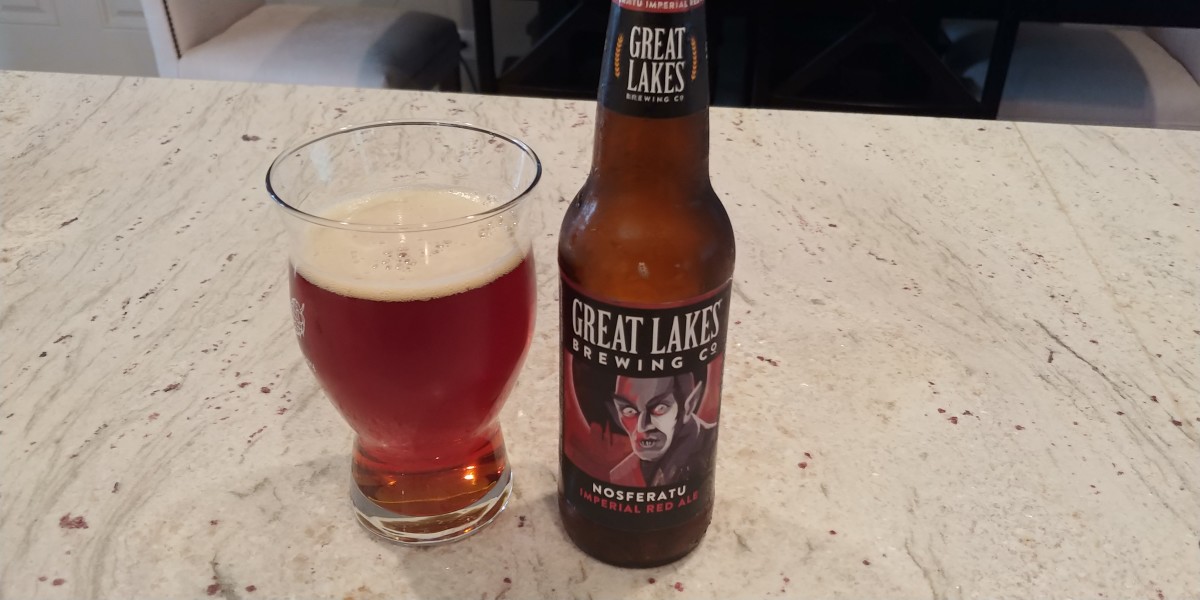 Today we have another change of pace. First I've been having all of the Oktoberfest, then a stout, and now I'm jumping into not only a red ale, but an IMPERIAL red ale. Whoa, what in the world does that mean? Well if you've never had a red ale, they typically have a few hops and a toasty bit of maltiness. So basically, Nosferatu is a supercharged red ale.
First of all, Nosferatu, quit messing with the damn lights in the Krusty Krab. Secondly, what a nice beer you have here. This one pours a light blood color with a half-inch of off white head. The taste is mostly toasted malts while it carries a nice hop bitterness. It has a creamy mouthfeel to it that makes this beer so well-balanced. It also has an 8% ABV and a 70 IBU rating. The 70 IBU does seem a little generous, but I think the roasted malt tones it down quite a bit.
Nosferatu is another fantastic fall-style beer that's worth a try even if you are not familiar with the style. I think it's close to resembling an IPA or a Marzen, or some kind of combination of the two. Very enjoyable.
Happy Drinking!
---