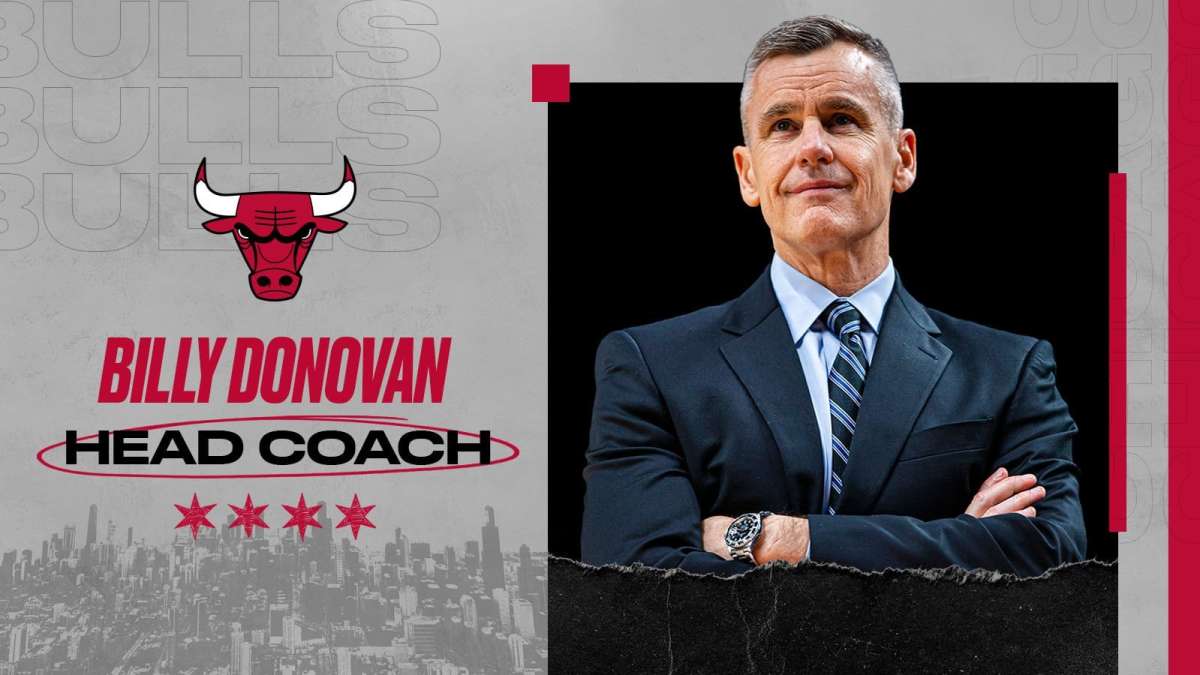 Early this afternoon, the Chicago Bulls officially introduced new head coach Billy Donovan. First and foremost, the details of his coaching contract were made public.
Donovan agreed to a four-year deal worth upward of $24 million with the Bulls. In selecting the former Thunder bench boss, Artūras Karnišovas and Marc Eversley hired a proven coach to help lead the young Bulls in this new era of Chicago basketball.
The young core of Zach LaVine, Lauri Markkanen, Wendell Carter Jr., and Coby White will finally have a competent head coach who can play to their strengths and get the most out of this young roster.
Earlier today, the Chicago Bulls' Twitter account released statements from the new head coach, and he seems to be ready to take on this challenge.
One thing that stands out more than anything is the fact that Billy doesn't want to change how the players play. This is obviously a huge takeaway considering former head coach Jim Boylen tried to implement a system that did not work with the players he had. A good coach can adapt to the players that are on his or her roster, and it looks like Billy Donovan is committed to doing just that.
It's an exciting time for Chicago basketball fans, as they can finally feel confident that the team is in good hands from a front office and coaching standpoint.
---