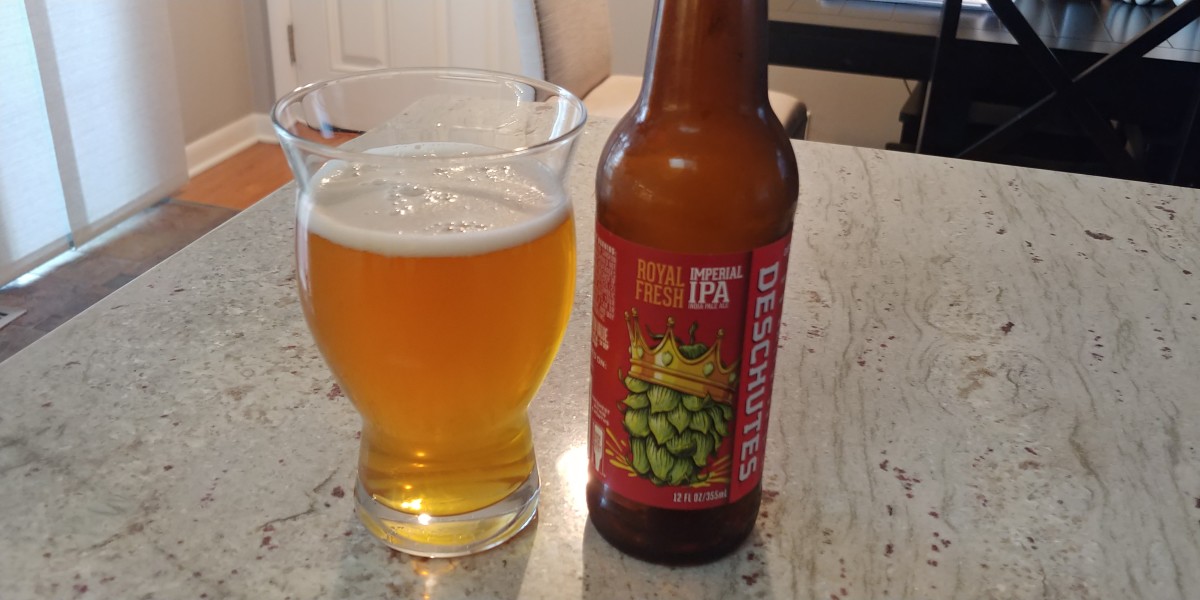 I think it's safe to say most people know Deschutes Brewery out of Bend, Oregon. They make the ever-popular "Fresh Squeezed." I saw Royal Fresh advertised in the local Binny's mailer of all places and knew I wanted to go pick up a six-pack. It's an imperial IPA with a 9% ABV and an IBU rating of 70.
Royal Fresh pours a clear golden hue with a light 1/4 inch of foam. The aromas are floral and pine. The taste follows with a strong hop bite and surprisingly heavy tropical fruits. With as clear as it is, I wasn't sure how much juice there was going to be. The 9% ABV is there but it's not overwhelming. The same sentiment can be applied to the 70 IBU rating, as it's bitter but not too bitter.
Overall, Royal Fresh is a solid beer. It's nothing out of the ordinary but more so a well-done, straightforward Imperial IPA. A new release, this one was bottled on 9/8/20 so it was also nice and crisp. Enjoyable from the first sip to the last, or the 100th. If you are a Deschutes fan I would recommend checking this one out.
Happy Drinking!
---