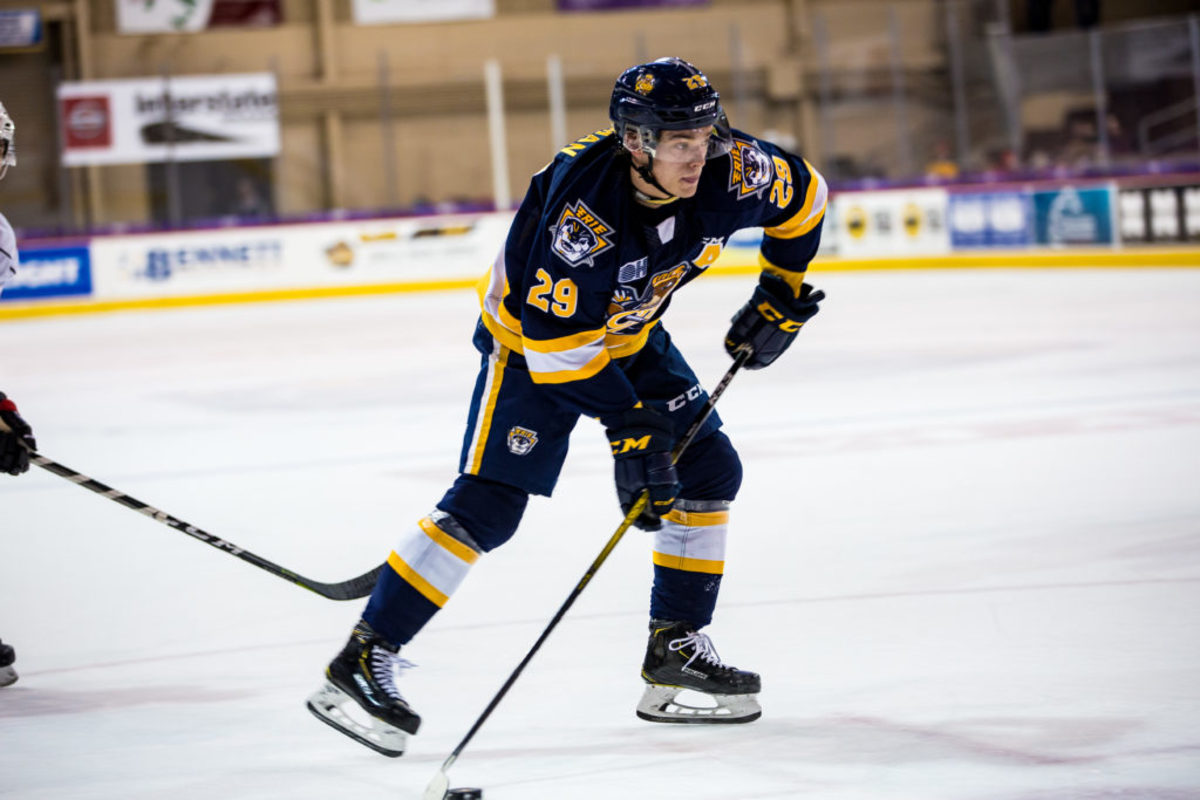 With the 172nd overall pick in the sixth round of the 2020 NHL Draft, the Chicago Blackhawks have selected forward Chad Yetman.
Yetman is a 20-year-old right-winger from Whitby, Ontario, Canada. He stands at 5-foot-11, weighs 176 lbs, and carries a right-handed shot.
During his 2019-20 season with the Erie Otters of the OHL, Yetman posted 43 goals and 31 assists for 74 points over 61 games. Here is a complete look at his statistics to date:
Here's what OHL Prospects had to say about Chad Yetman after the pick was made:
Chad Yetman is no stranger to flying under the radar, as evidenced by OHL Prospects naming him the third most underrated OHL player in 2019-20 and his late-round selection by the Blackhawks in his final year of draft eligibility.
The Blackhawks are drawing from a familiar source, as both Alex DeBrincat and Dylan Strome played their junior hockey with the Erie Otters. While not as highly touted as the former Otters now playing in Chicago, Yetman shares a profile attribute in his goal-scoring prowess.
Here's just a small sample of what Yetman can do with the puck on his tape.
---