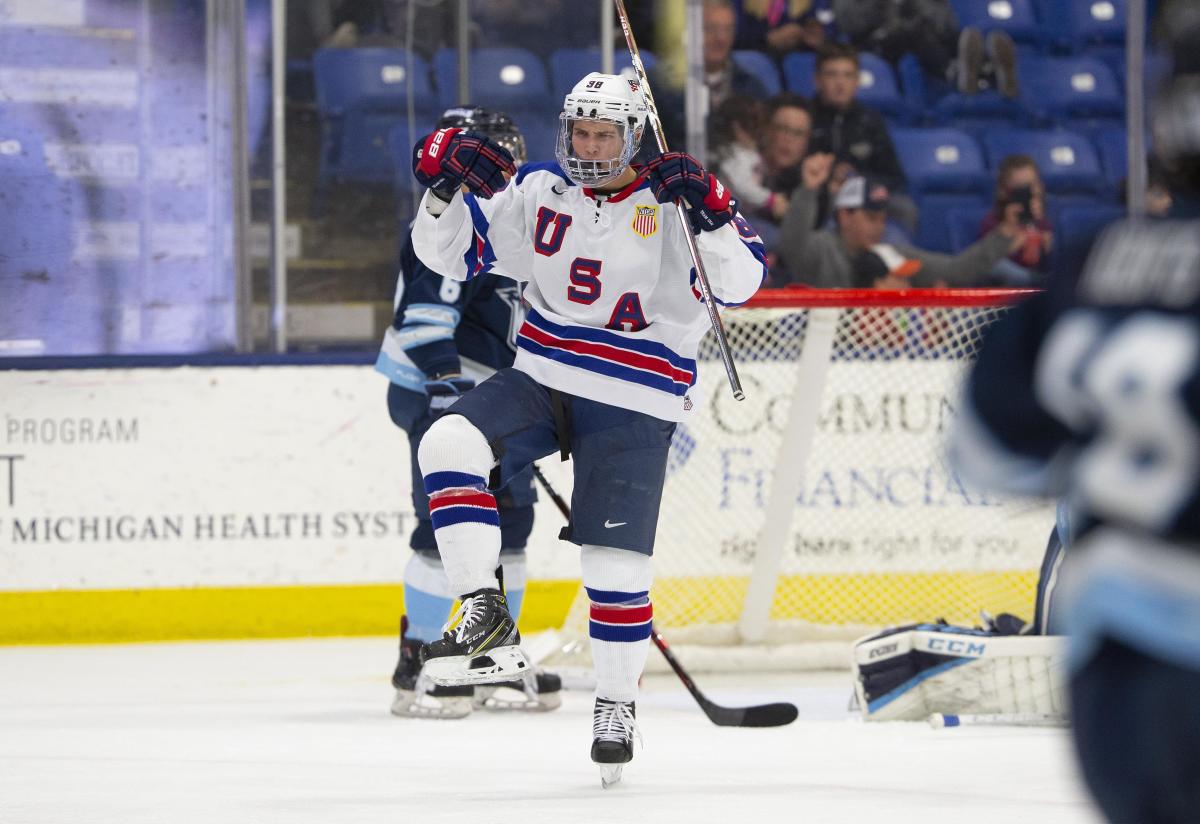 With the 79th overall pick in the third round of the 2020 NHL Draft, the Chicago Blackhawks have selected forward Landon Slaggert.
Slaggert is an 18-year-old center from South Bend, Indiana. He stands at 6 feet tall, weighs 183 lbs, and carries a left-handed shot.
During his 2019-20 season between the US National U18 Team and US National Team Development Program, Slaggert posted 19 goals and 15 assists over 66 games. Here is a complete look at his statistics to date:
Here's what Elite Prospects had to say about Landon Slaggert in their 2020 NHL Draft scouting report:
"Slaggert played like a bulldozer in this game, he threw heavy hits, outmuscled opponents along the boards and seemingly always wanted to play the body to win the puck. He could outwork opponents in the slot as well. Showed some good speed and decent acceleration. Strong physically, dominates in board battles and in corners."

– Elite Prospects
As a two-way forward with a bit of a scoring touch, Slaggert could provide some depth at the center position for the Blackhawks in the future, likely as a third-line player. The 18-year-old is set to begin his collegiate career at the University of Notre Dame.
---