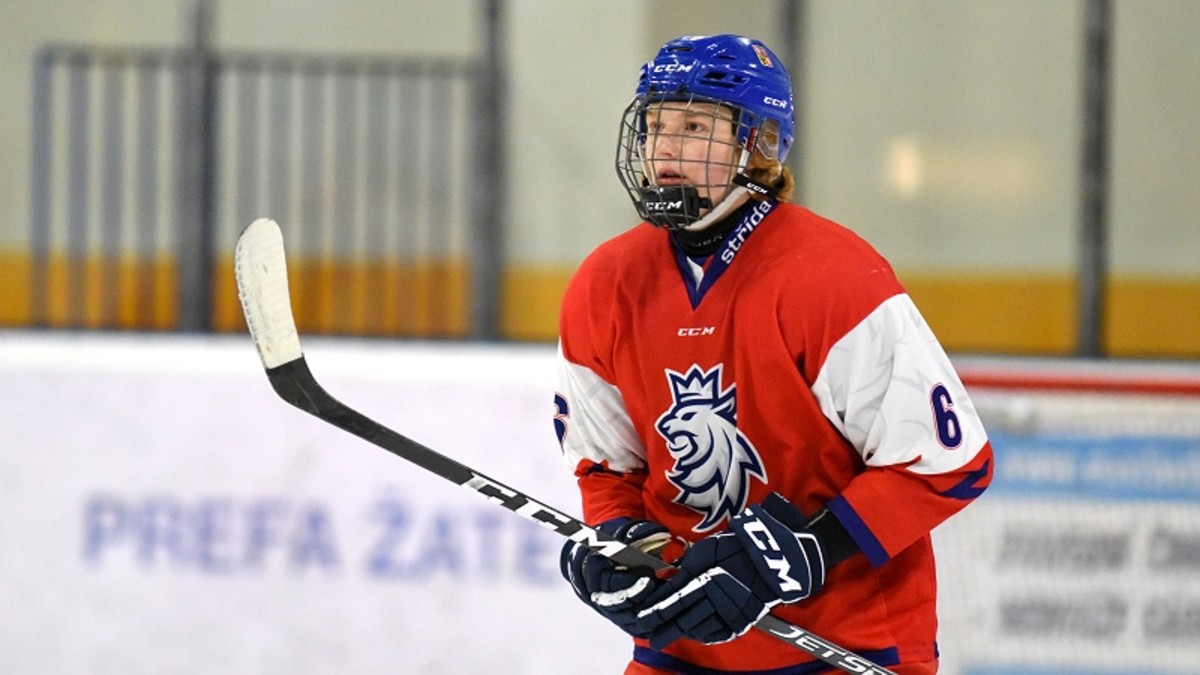 With the 110th overall pick in the fourth round of the 2020 NHL Draft, the Chicago Blackhawks have selected defenseman Michael Krutil.
Krutil is an 18-year-old defenseman from Prague, Czech Republic. He stands 6-foot-3, weighs 202 lbs, and carries a right-handed shot.
During his 2019-20 season between three Czech teams, Krutil posted three goals and three assists over 28 games. Here is a complete look at his statistics to date: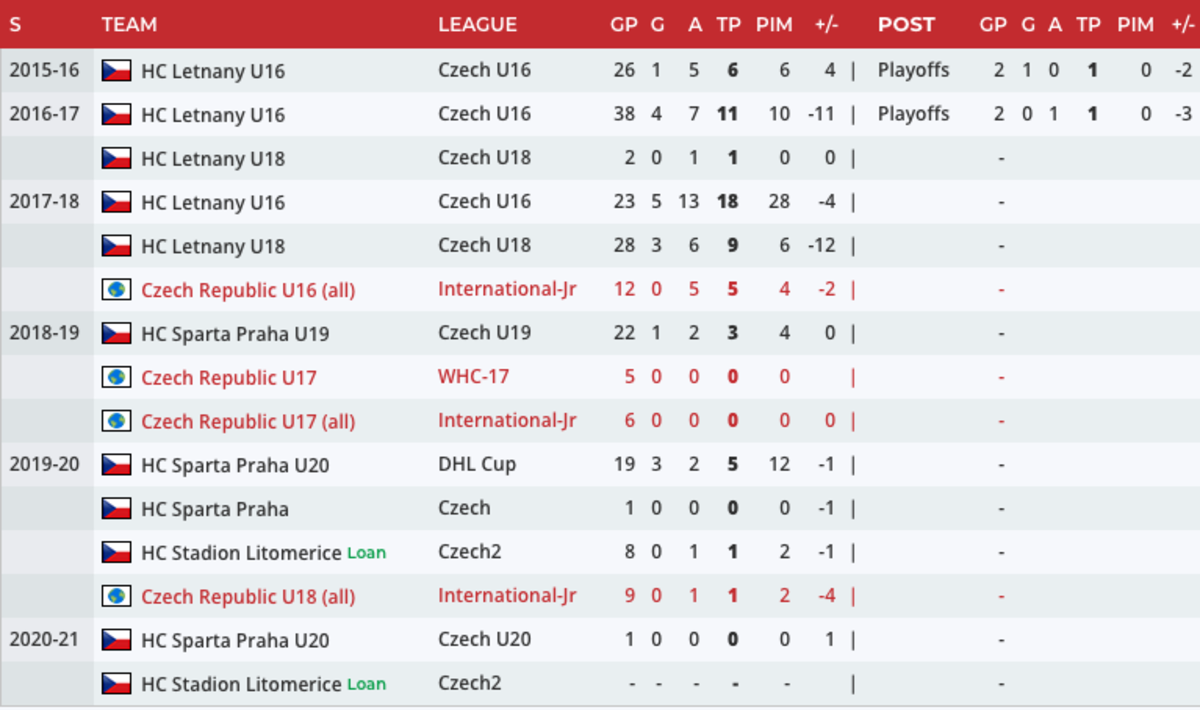 Here's what Elite Prospects had to say about Michael Krutil in their 2020 NHL Draft scouting report:
"Krutil was the Czech's most notable defensemen and among the best players on the ice. He's effective at moving the puck with a man advantage and displays some creative stickhandling. He can stay calm under pressure and finds solutions even when he had little time on his hands. He doesn't hesitate to use his body to protect the puck."

– Elite Prospects
After selecting a plethora of left-handed shooters, Krutil is the first right-handed shot among the Blackhawks 2020 draft class. Weighing in at over 200 lbs, Krutil is the biggest skater the Blackhawks have selected so far in 2020. A positive in his game, according to Elite Prospects, is his ability to protect the puck when being pressured. He ranked 27th among European skaters in the 2020 NHL Draft, per NHL Central Scouting.
Krutil has already begun his 2020-21 season with HC Sparta Praha U20 of the Czech U20 league and has also been loaned to HC Stadion Litomerice, according to Elite Prospects.
---