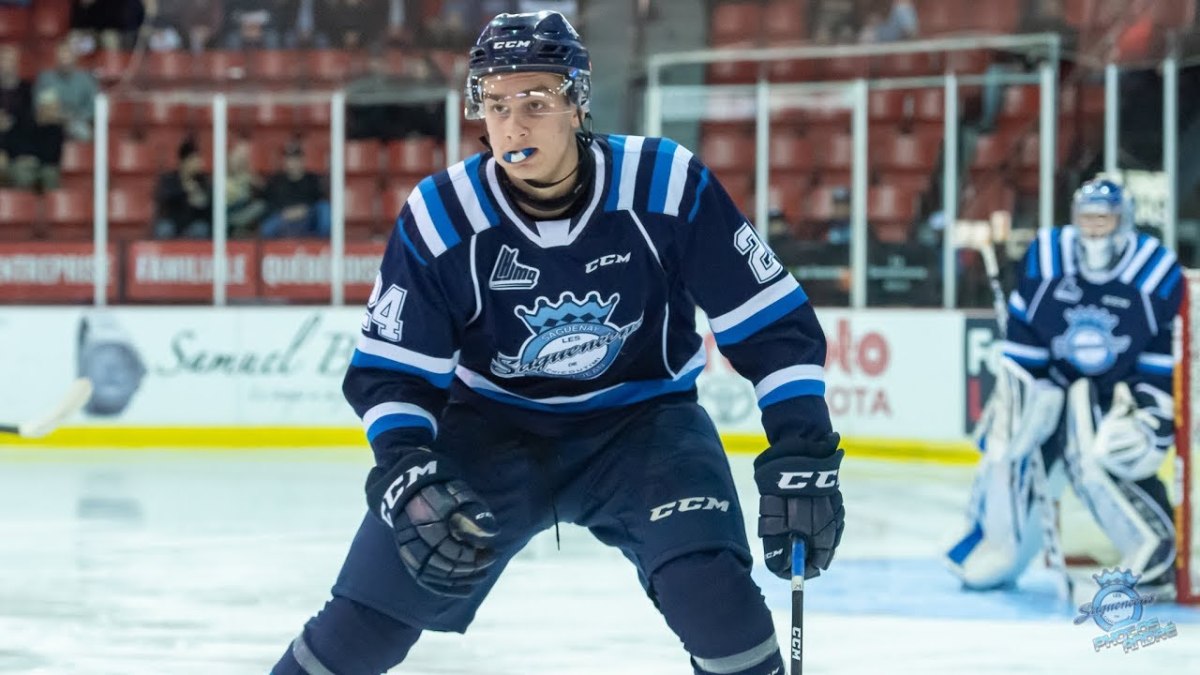 The Chicago Blackhawks did not originally hold a seventh-round pick in the 2020 NHL Draft, but they made a trade with the Montreal Canadiens to grab the 188th overall pick in exchange for a seventh-round pick in the 2021 NHL Draft.
With the newly acquired pick, the Blackhawks selected a big defenseman in Louis Crevier.
Crevier is a 19-year-old defenseman from Quebec, Canada. He stands at a towering 6-foot-7, weighs 212 lbs, and carries a right-handed shot.
During his 2019-20 season with the Chicoutimi Sagueneens of the QMJHL, Crevier posted ten goals and 11 assists for 21 points over 59 games. Here is a complete look at his statistics to date:
Obviously, what stands out most about Louis Crevier is his gigantic stature. At 6-foot-7, he towers over most hockey players not named Zdeno Chara or Tyler Myers. Here's what Craig Eagles of QMJHL.ca wrote about Crevier back in February:
"It's pretty hard to miss Louis Crevier. At 6'7'' tall, Crevier has had a huge impact on the Sags backend. He skates extremely well for his size and possesses a strong two-way game. 'He obviously has a long reach', said one NHL scout. 'And he's progressing very well. Louis chips in offensively while at 5-on-5 and plays a key role on PK. He's definitely more of a shut down type of D', he added."

– Craig Eagles, QMJHL.ca
Players of Crevier's stature are obviously rare in the NHL. Being able to play at the pace of today's game is undoubtedly tough for such massive skaters, but it's clearly not impossible seeing as Zdeno Chara is still roaming the Boston Bruins' blue line at age 43.
While Crevier's chances of reaching the NHL may be a long shot, it's not a bad pick for the Blackhawks to make near the tail end of the draft. If he were to pan out down the road, he would provide a monstrous presence — both literally and figuratively — on the blue line at the United Center.
Here's a look at Louis Crevier in action:
---