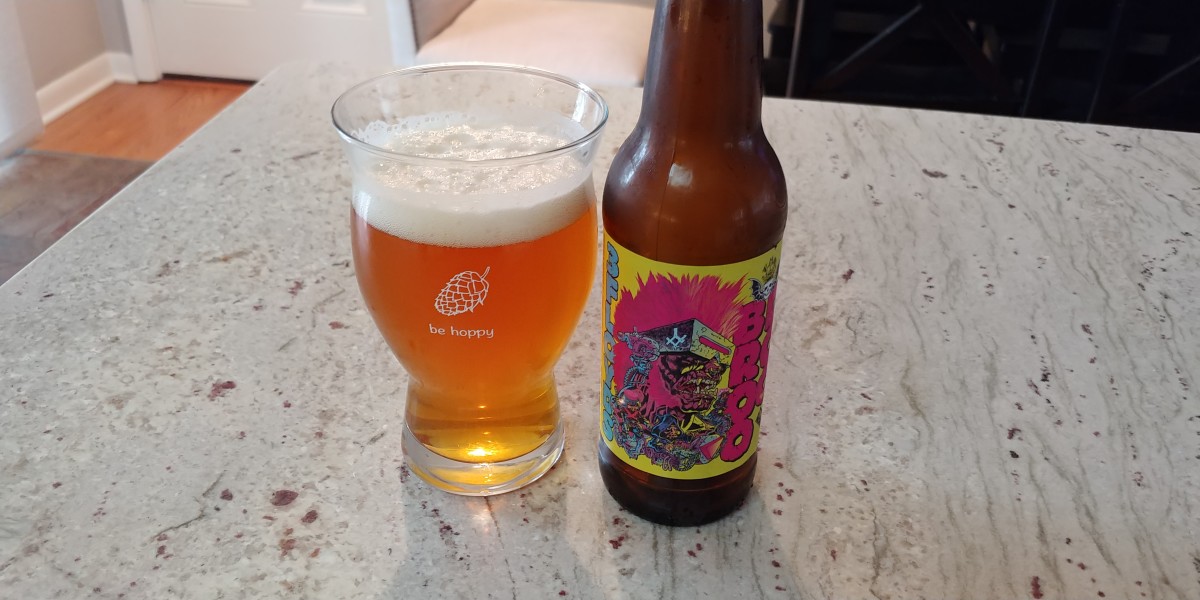 We have another 3 Floyds brew here. Never had this one before, but apparently its been around for a minute. I am always excited to try new beers from 3 Floyds, as they know how to make a good beer. So let's dive right in.
For starters, this is a great looking beer. It has a rich copper color and a frothy inch of head. You know at first I wasn't all that impressed with Broo Doo. I checked online reviews and most of the sites had this one listed as a world-class beer. My initial reaction was that it came off as a little tasteless. I understand it's a harvest wet hopped IPA, but I was expecting a little more bite than this.
However, as I have worked my way through the six-pack, I have a little more appreciation for it. I guess it was just a little different from what I have been drinking lately, so it took me a while to get my taste buds in order to truly enjoy this beer. This one is not very bitter, but more on the subtle side with caramel and spices. It's a little sweet, I think that's that sappiness coming through. Earthy is a good word to describe it.
In all honesty, I won't be buying this beer again, at least for this year. Maybe I will try it out when it rolls back out next year. Even though I did grow to appreciate Broo Doo, it's not something that I would go out of my way to get again.
Happy Drinking!
---