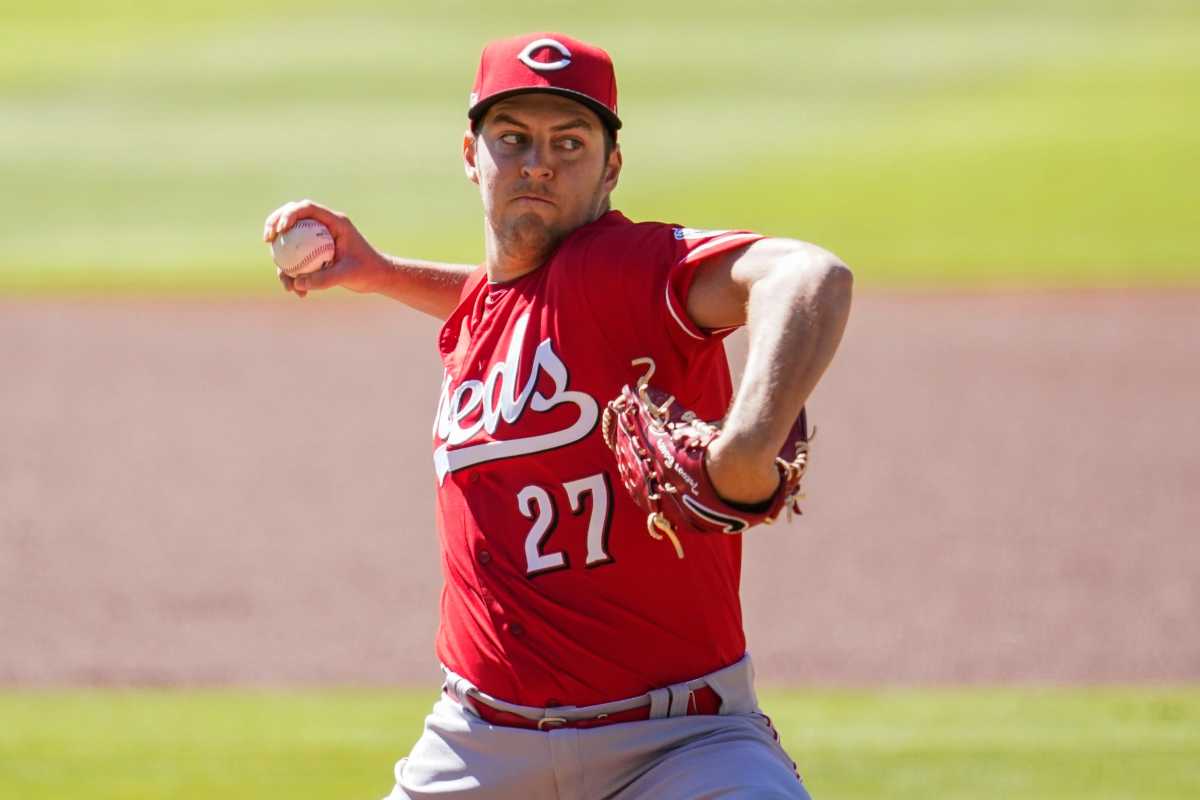 After watching the demise of the White Sox during the Wild Card Series in Games Two and Three against the Oakland Athletics a couple weeks ago, their glaring weaknesses came to the forefront. The team had no third starting pitcher, after Dallas Keuchel struggled in Game Two, and the bullpen went on to walk nine batters in Game Three, essentially handing Oakland its first playoff series victory in 14 years.
Baseball fans have seen weaknesses displayed across baseball: the Cincinnati Reds did not score a run, the Yankees were short-handed on starting pitching, outside of Gerrit Cole. The list continues. The White Sox have apparent needs, which Rick Hahn mentioned in his presser on Monday, October 12 to announce the White Sox and both Ricky Renteria and Don Cooper had parted ways. Those needs are right field, designated hitter, and pitching. Let's dive into those pitching needs by reflecting on the free agents available.
Trevor Bauer
He is the notable "big fish" in free agency. Trevor Bauer is the potential Cy Young Award winner in the National League for 2020 with a 1.73 ERA and 2.88 FIP in 73.0 IP. That is about as stellar as you can get, and every team in baseball, except maybe the rebuilding ones, will at least make a bid on this guy. Bauer is a great starter, who features six different pitches. The White Sox have a tendency to not be the highest bidder. They seem to be moving in a different direction than in the past, but this is still a concern for most fans (i.e. the Manny Machado and Zack Wheeler bids). Seeing this from the White Sox view, they may not be willing to fork over close to $30 million per year for Bauer.
There are areas of concern which some seem to overlook: Bauer's BABIP was .215, while the average MLB BABIP is typically around .300. Bauer's career BABIP is .294. He seems to have been pretty lucky this season. Does this discount what he did this past season? No. However, contrast his 1.73 ERA in 2020 versus his 3.85 ERA over the course of his career and his league-average Exit Velocity, Hard Hit Percentage, and Barrel Percentage rankings, and regression could be in the cards.
Here is a glimpse of Bauer's off-speed stuff:
Marcus Stroman
Most people have a tendency to forget about how reliable of a starter Marcus Stroman is. It could be because he's 5'7″ and he opted out of the 2020 season, or it could be because he was in Toronto and on the Mets. Either way, he has comparable numbers to Trevor Bauer.
Stroman sports a career 3.76 ERA and 3.64 FIP, and has eclipsed the 200 inning mark twice in his six seasons. Stroman has six different pitches and some of the best recent peripheral metrics on the free agent market: 61st percentile in Exit Velocity, 58th percentile in Hard Hit Percentage, and 94th (!!!) percentile in Barrel Percentage in 2019. Now, White Sox fans know how Dallas Keuchel induces plenty of groundballs. Well, Stroman has the same exact groundball rate (58.6%) as Keuchel in his career. Stroman would be a consistent upgrade to be a top-end of the rotation pitcher for the White Sox.
Kevin Gausman
Kevin Gausman had a great year for the surprise Giants, who almost made the playoffs. In addition to his 3.62 ERA and 1.11 WHIP, Gausman put together fantastic peripherals with a ton of strikeouts (79 in 59.2 IP). This season was his best season. He was always a serviceable starting pitcher, but this season he walked less people and prevented hard contact. Both of these are what you desire in a starter. Gausman will request more than his $9 million he made in 2020, but if the White Sox want a pitcher they can rely on for 180 IP and a high strikeout rate, Gausman is an admirable option.
Jose Quintana
Quintana is a White Sox favorite. He lived in Chris Sale's shadow, but Sox fans did not view it that way. He also yielded the White Sox Eloy Jimenez and Dylan Cease, both of whom had a major impact on the 2020 roster. Quintana has been underrated his entire career. He has a 3.74 career ERA and a 3.64 career FIP, which are comparable to both Trevor Bauer and Marcus Stroman, but since the guy cut his hand washing dishes and sat out for the majority of 2020, people dismissed him. 'Q' threw for over 200 innings in every full season he had with the White Sox, which is not an easy feat.
Even if Cubs fans dismiss his performances with the Cubs, for the most part he was unlucky, and still threw at least 170 innings (not counting the shortened, injury-riddled 2020). Quintana would have a welcomed return to the White Sox as a reliable arm and may fly under the radar in the free agent starting pitching market. We also know Vice President Kenny Williams and Chairman Jerry Reinsdorf are loyal businessmen. Keep an eye on this one.
Taijuan Walker
The 28-year-old makes his way to free agency after the Toronto Blue Jays acquired him at the deadline from the Arizona Diamondbacks, just a couple months ago. Walker had a 2.70 ERA with a 4.56 FIP in 2020, so this could be indicative of a little luck in 2020. Walker underwent Tommy John Surgery in 2018 and returned to action in 2020 for his first "full" season. This is the major concern with Walker. He will not fetch you 200 IP, like any of the guys above. Although, if he stays healthy, and can maintain control without too many home runs, he is a great option for the back of the rotation.
Garrett Richards
Richards is an intriguing option. Having been sidelined in both 2018 and 2019 with Tommy John Surgery, most baseball fans forgot about this guy until he popped up on the Padres. He landed a 4.03 ERA with a 4.28 FIP in 2020 but has only crossed the 200 IP mark once, mainly due to injuries. If the White Sox were to sign Richards, they would need to supplement him with another starting pitcher because otherwise, they could end up in the same exact position they were in 2020 if he was the only option. That said, he ranked in the 60th percentile in 2020 in Hard Hit Percentage, so there is upside paired with a nasty breaking ball.
Richards is a good back-end of the rotation guy, but he has upside.
James Paxton
Finally, there is the "Big Maple" James Paxton. Paxton has the stuff to be a top tier starting pitcher, but injuries have plagued his career. In August, the Yankees sidelined him with a flexor strain in his left forearm, which ended his tenure with the team. Paxton had a 6.64 ERA and 4.37 FIP in 2020 but has a career 3.58 ERA, so injuries more than likely hindered any semblance of success in 2020. Paxton will pitch 130-150 IP, so much like Richards, if the Sox were to sign him, they need to land another pitcher for a contingency plan. Paxton has probably the most upside of any pitcher on this list, but he will be 32 in 2021, which might be reason to move onto other starters. That said, if the Sox take a flyer on him, he will greatly impact the rotation.
In the free agent game, the White Sox need to outspend their opponents, like they did with Yasmani Grandal and Dallas Keuchel before 2020. The White Sox have some money coming off of the books, if they decide to likely not re-sign James McCann. They also have club options with Edwin Encarnacion and Gio Gonzalez. This should spare enough cash to spend on starting pitching. This is the biggest need for the White Sox. Every team needs starting pitching, so the money will have to talk. Go get some more arms and make your leap to World Series contention with more depth!
---