It's been an interesting week in White Sox land. The team moved on from manager Ricky Renteria on Monday in a surprising turn of events that few saw coming. We're starting to see pieces from various outlets regarding offseason areas of need and targets, and many of these areas (RF, SP) were addressed directly by Rick Hahn during his end-of-season media session.
I wanted to take the pulse of the fan base to see what people truly thought the White Sox's biggest priority was this winter:
I certainly agree with the 75% of voters that believe starting pitching is the team's biggest area of need. The thing that surprised me most about this poll was that ~8% of voters are absolutely insane. Look, there might be some planets where re-signing James McCann should be the team's top priority, this just isn't one of them. The fact is it's simply time for the White Sox and just as importantly for James McCann to move on without each other.
McCann's tenure with the White Sox can't be viewed as anything other than a tremendous success. In his two seasons, McCann hit .276/.334/.474, which was good for a 116 wRC+. During his five previous seasons with the Detroit Tigers, McCann was a pedestrian hitter that slashed .240/.288/.366 with a 75 wRC+. There have been noticeable improvements to his offensive approach and overall levels of production during his time at 35th/Shields.
McCann came to the South Side of Chicago with a true backup catcher profile — one who could "handle" a pitching staff and call a good game. His framing numbers were below average, but even those took a significant move upward in 2020, eventually residing in the 88th percentile of catchers according to BaseballSavant.com framing data. All things considered, James McCann has just simply been a better player since putting on a White Sox uniform, giving the team the top catching tandem in all of baseball in 2020 being paired with Yasmani Grandal.
McCann has struck a chord with the fan base due to his solid production and the public praise of staff ace, Lucas Giolito. This has caused the fan base to largely ignore the fact that starting catcher Yasmani Grandal was tied with J.T. Realmuto for the most valuable catcher in the game of baseball at 1.7 fWAR, according to Fangraphs.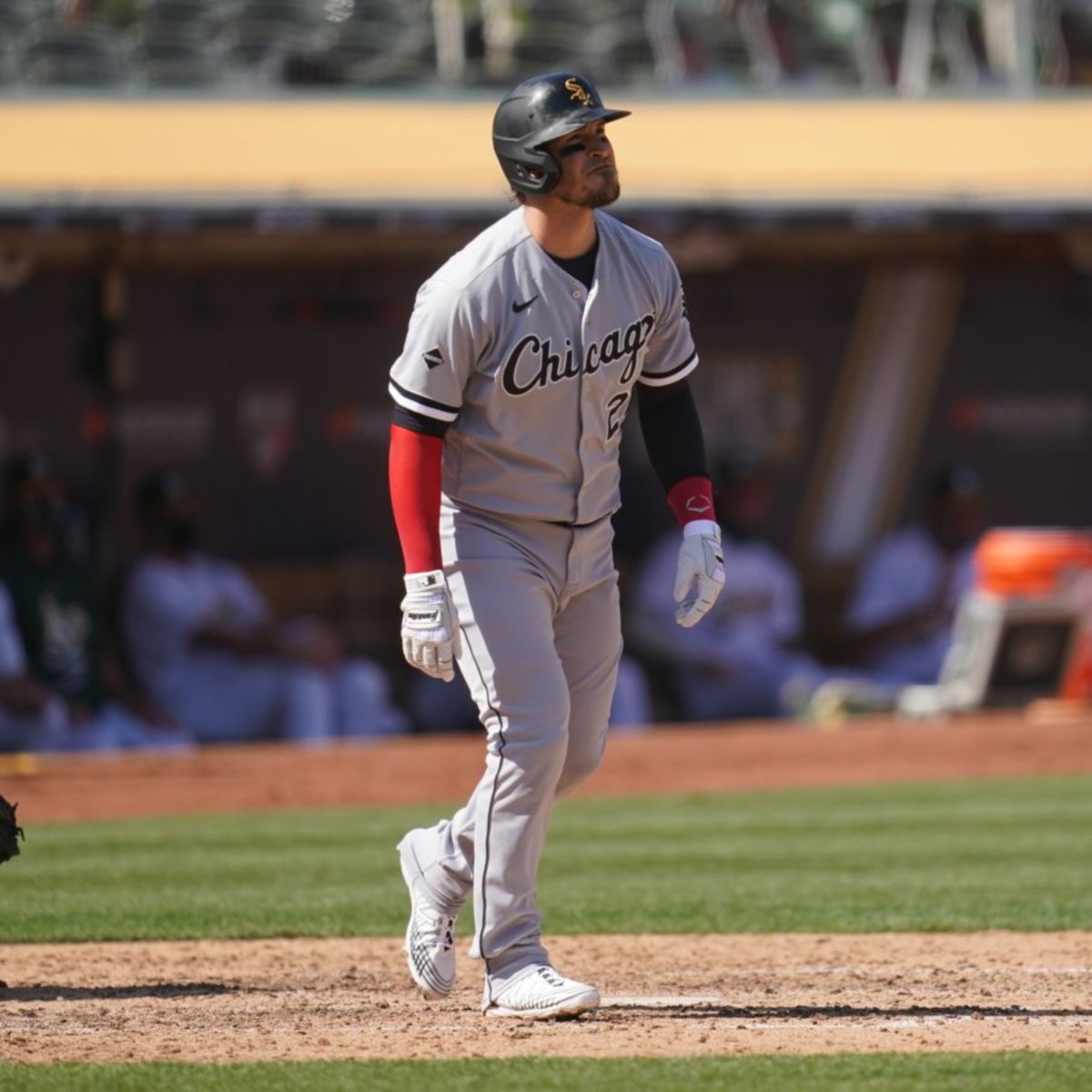 Grandal had a very slow start to the year offensively through the first week, but following the tough start he closed the year with a pretty typical Yasmani Grandal slash line of .230/.351/.422, good for a 117 wRC+. He posted his typical solid framing numbers and eventually started displaying power and patience from both sides of the plate that this White Sox team desperately needs. Yet, a decent portion of the fan base is pining for McCann to be brought back at the expense of Grandal similar to how Bears fans are constantly pining for the backup QB, only to eventually realize it's a backup QB on the Bears.
Grandal's game isn't aesthetically pleasing. He swings very little and has a low batting average. We still have large portions of the fan base that believe what their little league coach told them 30 years ago, that you have to swing the bat constantly, even if that means making outs. Grandal also had some very pronounced brain freezes and struggled to actually catch, yes catch, the ball on plays at the plate. Because of this, people legitimately believe McCann has now eclipsed Grandal in terms of production and value to the point where he must be brought back at the expense of other areas on the roster.
The fact is having two starting-level catchers is a luxury that teams rarely experience in the Major Leagues. Real quick, can you tell me who was the backup to Salvador Perez on the 2015 Royals? How about Buster Posey's backup on any of the three Giants' World Championship teams? The odds are you can't without looking it up on the interwebs. Do you know why that is? Because if the rest of your roster is constructed properly, the backup catcher just isn't that important. If the White Sox address the holes in right field and at DH heading in 2021, the production they got from James McCann will not be missed.
Right about now, you may be screaming and punching the air saying "He's Giolito's personal catcher and made him comfortable enough to perform at a high level!" If Lucas Giolito can't adjust to pitching to Yasmani Grandal, we've got problems on our hands.
Elsewhere, someone is saying that Greg Maddux had personal catchers like Eddie Perez, Charlie O'Brien, Greg Myers, Paul Bako, or anyone just not named Javy Lopez during his time with the Braves. By the time Maddux stopped pitching to Lopez in the regular season, he already had three Cy Young Awards and was halfway on his trip to Cooperstown. Lucas Giolito, while very good the last two seasons, is not on the Greg Maddux level of dictating a personal catcher.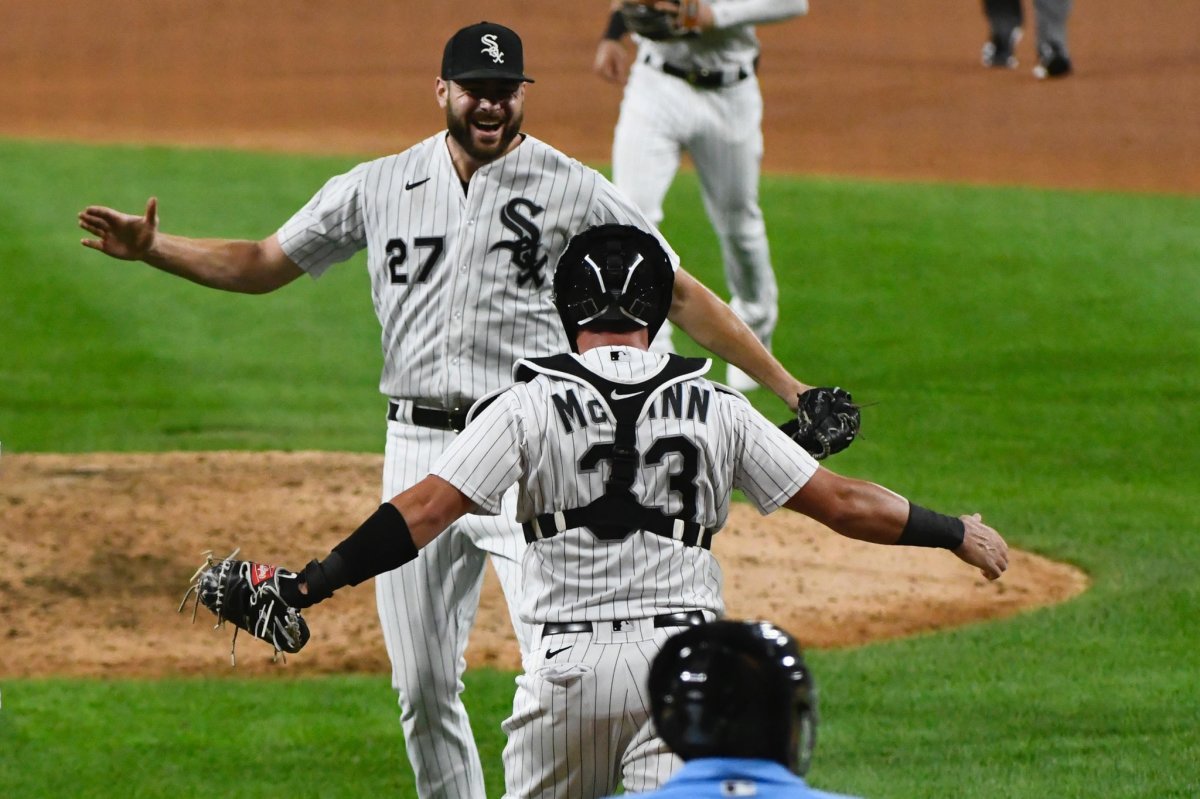 As I wrote about at the end of August, people still think throwing money at James McCann is the answer to this problem. He's made it very clear he wants to see everyday action behind the plate, and frankly he's earned that opportunity. Upon the White Sox elimination from the Postseason at the hands of the Oakland Athletics, McCann seemed to be at peace with the fact that the marriage is likely over:
"We felt like we were taken in like family. Having success here and really coming into my own as a player, I'll always look back on my time here in Chicago regardless of what happens in the future… That's kind of tomorrow's problem."

– James McCann after the White Sox 2020 AL Wild Card Series loss
I also wrote recently that James McCann has earned the right to be someone's primary catcher. The White Sox roster composition simply can't support juggling McCann and Grandal at C/DH spots, particularly given that the team could sign a right fielder like Michael Brantley — who could conceivably need DH time as well. Oh, by the way, the team still has top prospect Andrew Vaughn that will be splitting time at 1B/DH with Jose Abreu. To the crowd that thinks the White Sox should trade Yasmani Grandal or Andrew Vaughn to make this work with McCann: well, it's not happening nor should it.
James McCann had a great two years on the South Side and the White Sox catching production will take a dip without him. But if they fill in the other holes at RF, DH, and their bench spots, they can live with a backup like Jason Castro and ultimately be a better baseball team. Allocating resources in terms of money and playing time to McCann simply doesn't make sense for the White Sox or for James McCann. It was fun while it lasted, but it's time for both parties to go their separate ways.
---