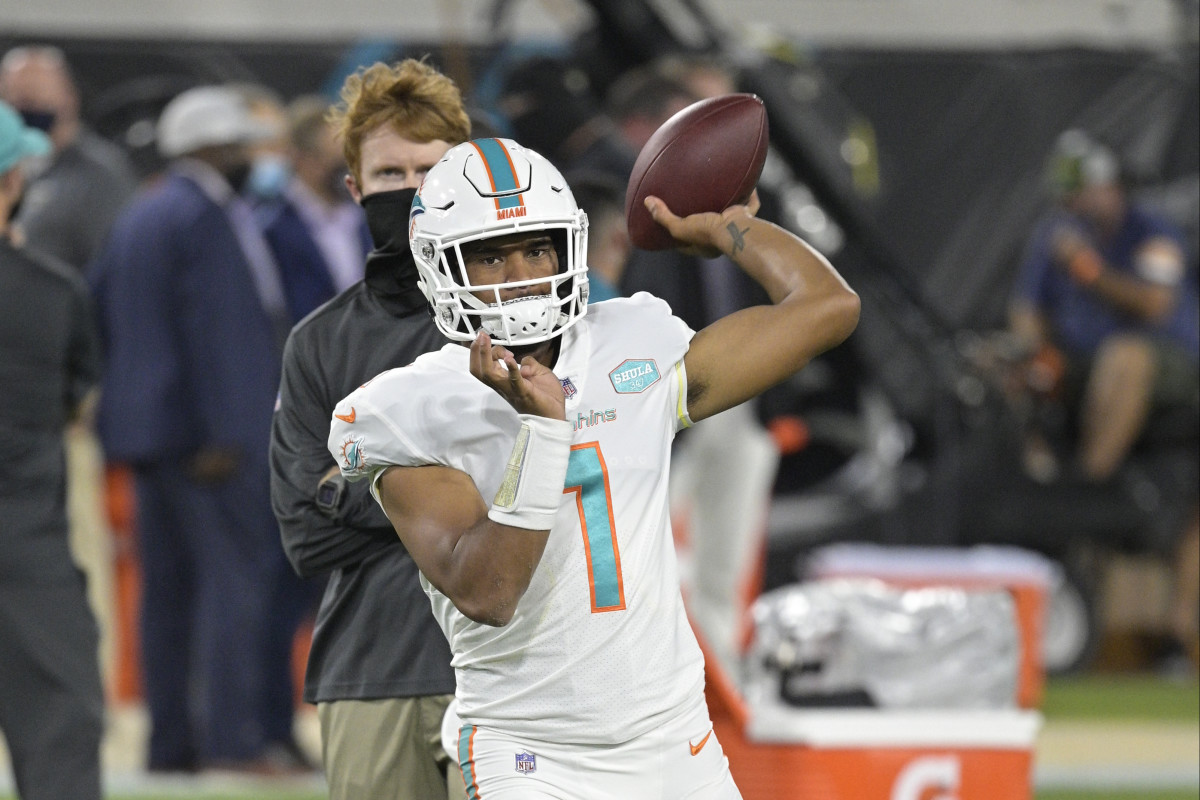 In a surprising move announced on Tuesday morning, the Miami Dolphins will be starting their rookie QB, Tua Tagovailoa for their Week 8 matchup against the Los Angeles Rams.
The Dolphins are off to a 3-3 to start the season, sitting only one game back of the division lead, and veteran QB Ryan Fitzpatrick has been playing very well this season. The Dolphins used their fifth overall pick to draft Tua in the 2020 NFL Draft, where the year prior many people were expecting him to be the first overall pick in that draft. The emergence of Joe Burrow and Tua's hip injury added some uncertainty to his future, so he fell a few spots in the draft. This adds a bit of a change to the outlook of the fantasy football options in Miami and I am not sure they're all good.
The main concern with such a big change is all of the unknown that comes with it. We have no idea how Tua will operate in the NFL. We don't know what his tendencies will be. We don't know who will be his first read in the offense. We don't know if the coaching staff wants him to throw the ball 35 times a game or if they want to ease him into the process. Speaking of that, giving Tua his first start against Aaron Donald and the Rams' defense instead of previously matching him up against a putrid Jets team before is a nice "Welcome to the league" present from the Miami staff.
For fantasy football purposes, this is very much a wait-and-see operation. Tua can be added in superflex or 2QB leagues, but I have a hard time wanting to roster him right from the jump in 1QB leagues.
Devante Parker, Mike Gesicki, and Preston Williams are all expected to have the biggest consequences to this change. Will Parker continue to be the primary read or will some of those other names step into a bigger role? Hopefully, this move can help bring some consistency to someone like Gesicki, who has only surpassed six receptions one time this season.
Miami has decided that the future is now and I can't wait to see Tua in action. With the speculation that his hip injury could have been career-ending, I think all football fans are excited to see him get his first NFL start.
---
For all of your fantasy questions make sure you follow me (@FFRook_) and our fantasy football account (@FantasyHRontap) on Twitter. Also be sure to check out our Fantasy Hour On Tap podcast hosted each week by Patrick Boadway and Premier Amp.
---