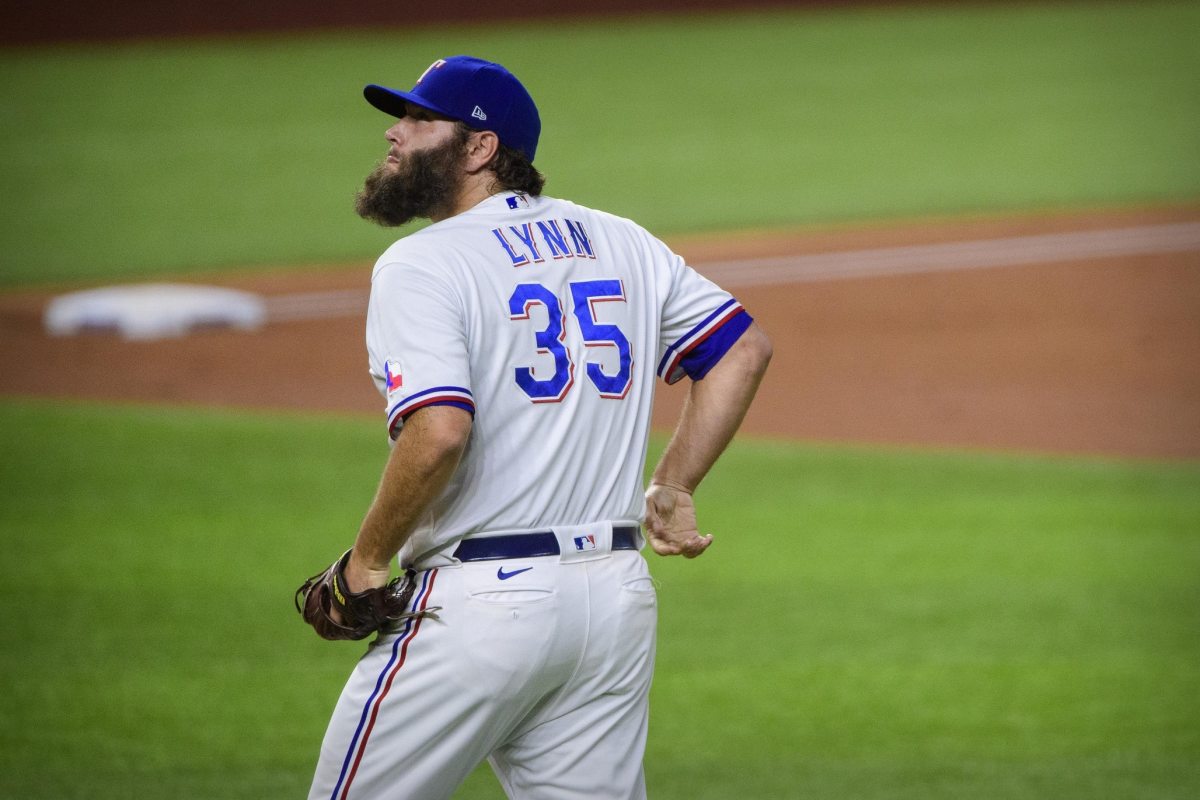 The Chicago White Sox have experienced some success in the last couple of years with trades (i.e. José Quintana for Eloy Jiménez and Dylan Cease). Adding starting pitching depth to the mix is an offseason priority for the South Siders, and a trade could be the avenue to make that happen. Last week, I broke down the best free agents to fit the White Sox starting pitching needs. Now it's time to dig into some starting pitching trade targets from around the league.
Jacob deGrom
Now, every writer and his or her mother will elaborate on prospective trades for Jacob deGrom. This is highly unlikely because the White Sox would have to make a move that would inhibit their chances at even short-term success at another position. Unless they get creative and trade Nick Madrigal packaged with Michael Kopech, Jonathan Stiever, and more with intentions to go sign a free agent second baseman, the White Sox would not execute this trade.
That said, deGrom is not an unrestricted free agent until 2024 (options in 2022 and 2023). Another roadblock is that the Mets are on the hook for $33.5 million in 2021, which the White Sox would most likely not spend. deGrom is possibly the best pitcher in baseball. He could even land the Cy Young Award with a 2.38 ERA and 2.26 FIP if voters do not give it to Trevor Bauer or Yu Darvish. The Mets have not made the playoffs since 2016, so with a new owner in Steve Cohen, they could be headed in a different direction. If deGrom is available, it would be an oversight if the White Sox did not at least ask about the price.
Nathan Eovaldi
Nathan Eovaldi is an unrestricted free agent after the 2022 season, and the Red Sox won 24 out of 60 games in 2020. He stabilized in 2020 with a 3.72 ERA and 3.87 FIP after a terrible 2019 campaign. His peripherals display a concern, however. He throws hard but has a tendency to allow hard contact, which is quite concerning. A plethora of MLB pitchers can throw hard, but longevity is typically linked to inducing weak contact.
Additionally, Eovaldi endured elbow injuries in both 2018 and 2019, which could be of concern for the 30-year-old. The White Sox would need to be enamored with him in order to take the risk, but good starting pitchers usually fetch what Eovaldi makes ($17 million/year). Plus, the Red Sox are in the midst of a rebuild, so getting Eovaldi's contract off of the books should be a priority for Boston's upper management.
Lance Lynn
This is a notable name that floated around at the trade deadline. The White Sox more than likely had discussions with the Texas Rangers regarding a Lance Lynn trade, but those fell through due to the asking price. Lynn will turn 34 during the 2021 season, but he posted a 3.32 ERA and 4.19 FIP in 2020. His peripherals are outstanding. For instance, he ranks in the 91st percentile in fastball spin while topping out at 94 MPH. Even though he may not be young or have the fastest pitches, this number indicates he can make adjustments as he ages. Such alterations can lead to longevity, so it's something to keep in mind when evaluating an older pitcher.
Lynn is a free agent after 2021, which would probably make him appealing to the White Sox, who still want to give opportunities to Dane Dunning, Michael Kopech, Garrett Crochet, and Dylan Cease. The big righty is also only making $8 million in 2021, so once the White Sox make their decisions on tenders and non-tenders for options, they will have enough leftover cash for a contract of this size.
Lynn projects to compile over 170 innings next season, which was a notable area the White Sox needed to fix this upcoming offseason. More innings pitched saves the bullpen some innings down the stretch in the season. Given Lynn's uncanny ability to improve as his career moves along, the White Sox should be at the front of the line to see what the Rangers want in return for the righty.
Marco Gonzales
Gonzales is an unrestricted free agent in 2026, a year that does not even seem real at this point. He is a Mariner for life unless they are willing to part with the 28-year-old. Gonzales has enjoyed a solid career in Seattle thus far, but unless they expect to keep him through a rebuild — a time period in which he could very well regress — Seattle should explore his trade options. Gonzalez posted a 3.32 ERA in 2020 and ranked in the 83rd percentile in Exit Velocity, which could be partly due to is 88 MPH fastball and sinker.
His 2.5% BB rate is impeccable and would fit right into the South Siders' rotation. White Sox fans all keeled over watching the last game of the Wild Card Series against Oakland, so the tendency to not walking batters would be a rather welcome addition.
The trouble this potential move would cause is the package needed to be sent to Seattle. Yes, Marco Gonzales is not necessarily Jacob deGrom, but the Mariners will want their due in exchange for a solid pitcher under control on a cheap deal. However, since they have a couple of years until they are perennial contenders, the Mariners will more than likely shop the southpaw eventually. Why not do so after his best season?
Jon Gray
Jon Gray had an absolutely horrendous 2020, which is the perfect reason for the White Sox to buy low on him! The reason being that Gray is a solid pitcher with one more season left in Colorado before hitting free agency. Now, yes, a brutal 2020 campaign should make the White Sox a little apprehensive, but his 3.84 FIP in the best hitting ballpark in baseball should help override those thoughts. He did land on the injured list for a shoulder ailment in September, but it has not been established as a serious issue. Gray's slider, in fact, contends with the best of them:
Spotrac estimates Gray to make around $6 million in 2021, which is far less than any pitcher mentioned above. Given his 2020 struggles, no one should foresee the Rockies giving him more than $6 million, so the White Sox would be able to make a bid on an eligible bounce-back candidate.
Kyle Freeland
White Sox fans may remember Freeland from 2017 when Melky Cabrera broke up his no-hit bid in Denver. That has been one of the highlights of his career thus far. Although he did not struggle in 2020 as Gray did, Freeland's 4.33 ERA and 4.65 FIP are nothing to write home about. However, he is the youngest name on this list, he is entering his second arbitration-eligible season, and he could succeed leaving the Mile High City.
Freeland does not allow much hard contact (68th percentile in Exit Velocity and 58th percentile in Hard Hit Percentage). He did log 70.2 innings in 2020, indicating he can give a team a full 200. As noted before, the Sox are in dire need of inning-eater pitchers. Freeland could be just that, and a change of scenery may do him well.
Since the Rockies need to contend with the Dodgers, Padres, and Giants, it is in their best interest to start from scratch by trading some veterans and stocking up on young talent. There have already been rumors circling about possibly trading star third baseman Nolan Arenado, so it would make sense to test the waters on valuable pitchers as well.
---
Trading for talent is a much different dynamic than just outspending an opponent. Teams can overpay with talent, which the Sox are all too familiar with (Fernando Tatis Jr. for James Shields). On the other hand, the White Sox could improve their team in 2021 and perhaps beyond just by acquiring a couple of arms to bolster the pitching staff. If the owner feels they are financially strapped because of the pandemic, trading for pitchers might be the best avenue. There are plenty of options for the Sox. They just need to make the right call.
---