In an offseason climate that is not favoring many NHL free agents due to the stagnant salary cap, there are a lot of quality players still available for teams to sign in the NHL.
There are many teams that will likely throw small, short-term deals at these players with the hope that they can hit big when the market hopefully begins to rebound. That said, is this something the Blackhawks could do?
Currently, the Blackhawks have about $5.2 million of cap space, with Dylan Strome still in need of a new contract.
However, there is always the possibility of adding players such as Zack Smith and Andrew Shaw to the long-term injured reserve (LTIR) to provide a bit more cap flexibility. However, this can't be done until after the first official day of the next season, whenever that may begin.
So, with taking that possibility into account, or completely just assuming they give Strome about $3 million for one season, they'll have about $2.2 million to sign a player or two that we are analyzing here. It could potentially more if players were to sign late.
This discussion also takes into account that Alexander Nylander and Matthew Highmore don't necessarily need to be everyday players, especially if the Blackhawks can sign some of these free agents to one-year deals and flip them for assets to assist to aid the rebuild at the trade deadline.
Assuming top free agents such as Zdeno Chara, Mike Hoffman, and others will be signed before free agents begin settling for deals, we will analyze three names that make some sense for the Blackhawks to inquire about.
Andreas Athanasiou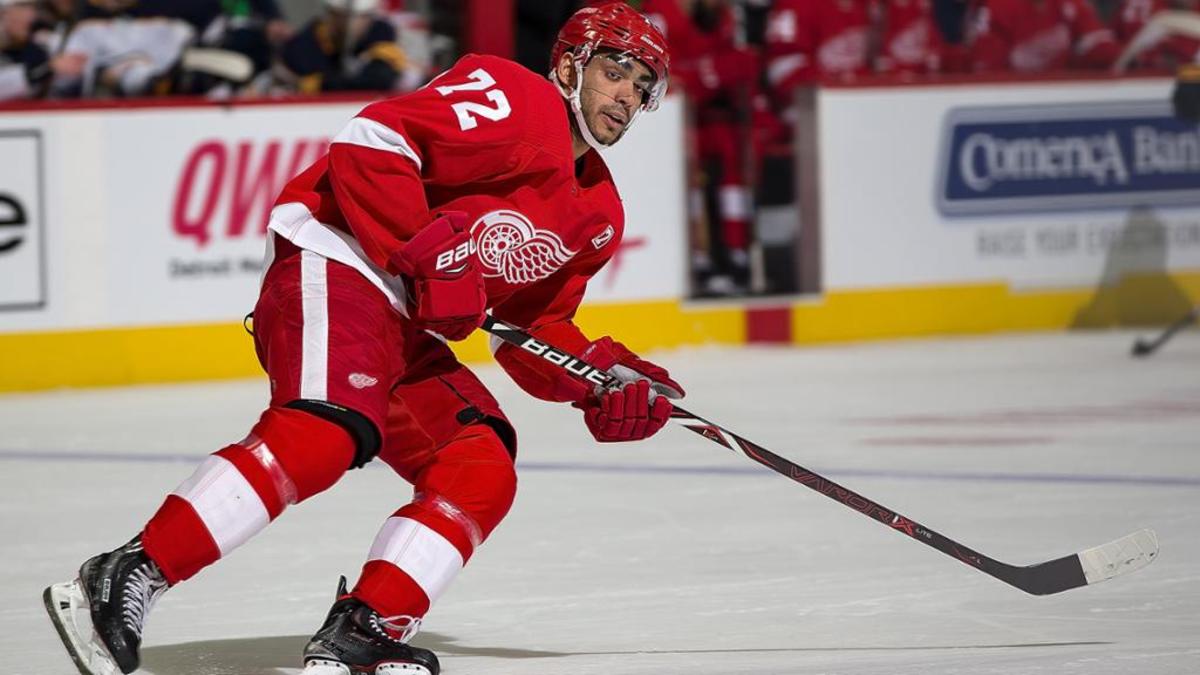 Andreas Athanasiou finally wore a sweater that didn't have the famed winged-wheel on it after the Detroit Red Wings shipped him to Edmonton at the trade deadline.
After playing just nine regular-season games in Edmonton and recording two points, the Oilers decided to let the former Red Wings' fourth-round pick hit the unrestricted free agent market.
Last season, Athanasiou recorded ten goals and 14 assists (24 points) over 46 games with the Red Wings before the trade to the Oilers. He then recorded a goal and an assist in nine games before the COVID-19 shutdown.
He also skated in Edmonton's four play-in games against the Blackhawks but failed to find the score sheet during that series.
Athanasiou is well known for his speed, as he is one of the quicker forwards in the league. It was surprising that all of the speed in Edmonton didn't yield better results for the Greek-Canadian forward. However, he is coming off a contract that paid him $3 million per season for two years, so it's unlikely he'll get that same number in this current environment.
The former Red Wing tallied 30 goals once in his career, hitting that mark with Detroit in 2018-19. If Athanasiou can prove he still has it, a one- or two-year prove-it deal could bode very well for his career.
Erik Haula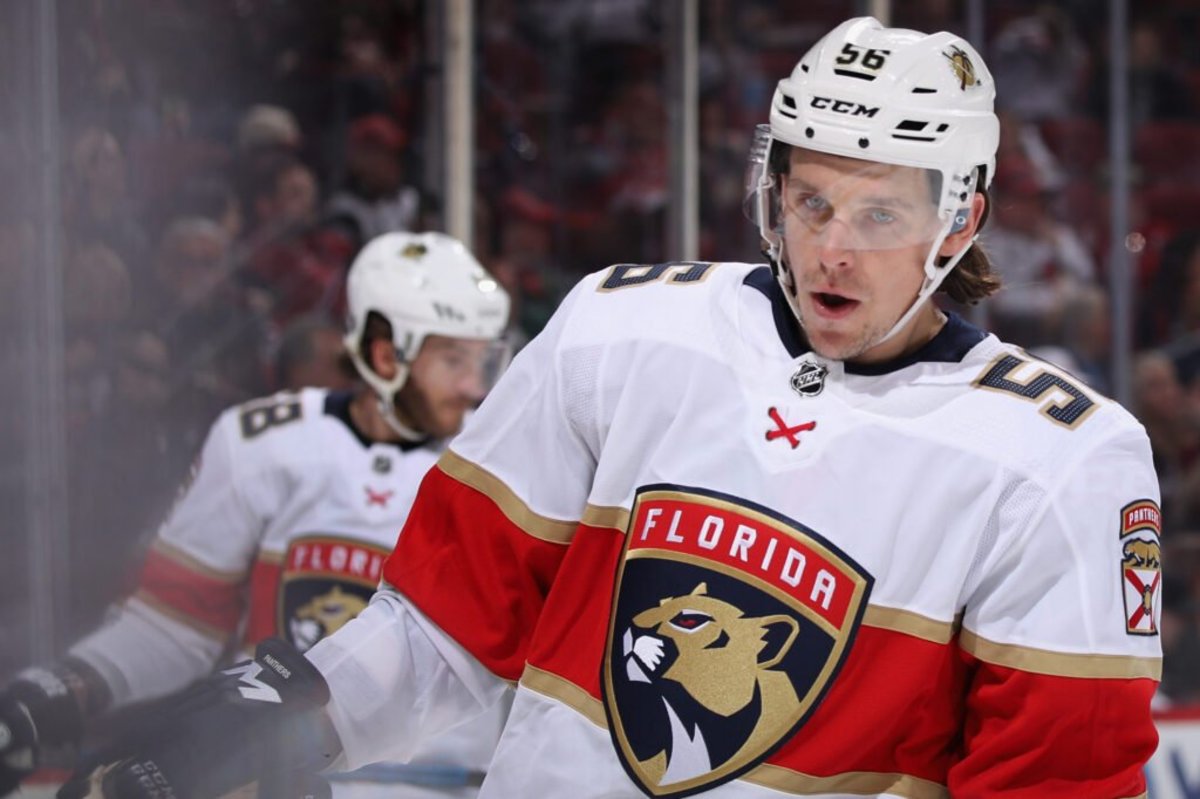 Just a few seasons ago, Erik Haula was a 29-goal scorer for the then expansion Vegas Golden Knights. After years of being buried in the bottom six by Minnesota, Haula earned his opportunity as the second-line center, tallying 29 goals and 26 assists (55 points). Now, arguably the best center available in free agency is still without a job.
Although Chicago is pretty set up the middle for the upcoming season, assuming Strome is re-signed, Haula can absolutely play both center and the wings, meaning he can really slot anywhere into the lineup. Haula has good speed and a solid shot but has always experienced issues staying healthy. He is the perfect candidate to have a rebound year and provide an excellent asset for the trade deadline.
This past season, Haula recorded 12 goals and 12 assists in 48 games between the Carolina Hurricanes — where he was traded as a cap dump from Vegas — and Florida. In seven games with the Panthers, Haula only managed to record two assists.
The Blackhawks would benefit in the short term from his versatility, as they would not be required to rush any young players along. At the same time, a strong early-season performance from Haula would make him a perfect trade deadline candidate that could potentially yield a first or second-round pick.
Mikael Granlund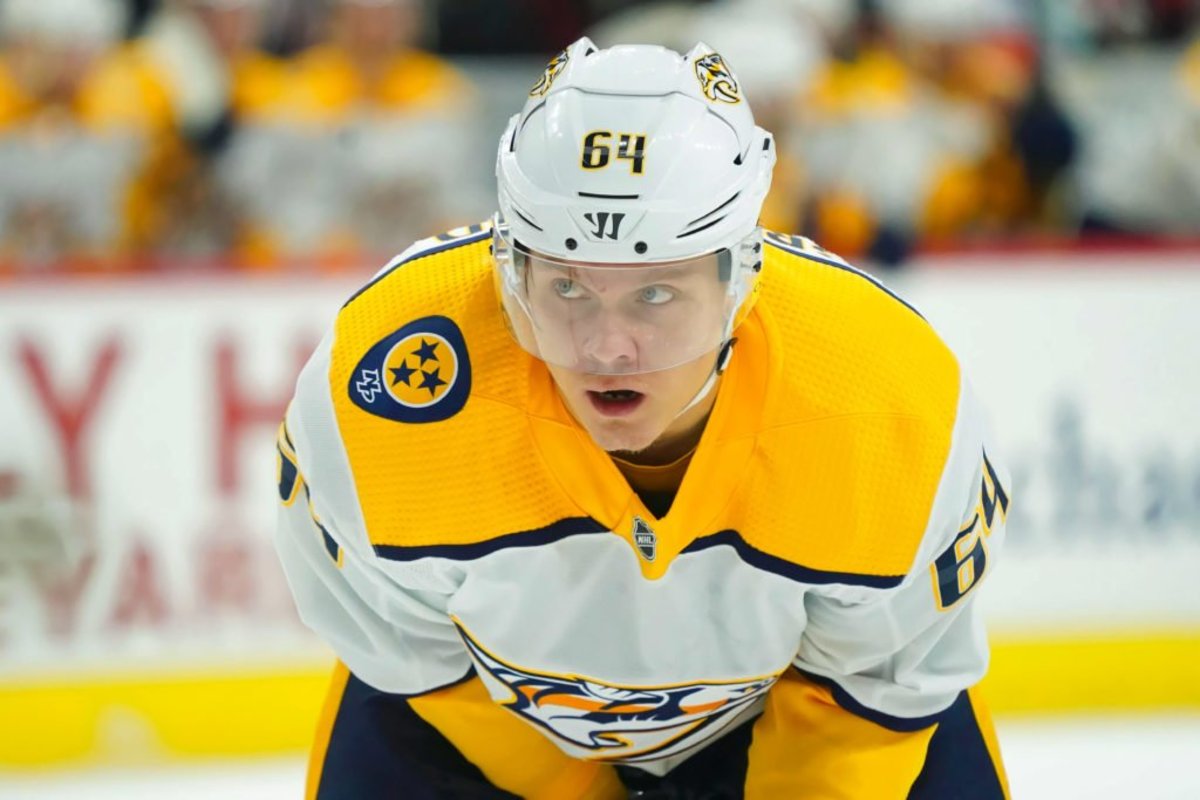 The once 60-point scorer was dealt by the Minnesota Wild to the Nashville Predators at the trade deadline during the 2018-19 season. Granlund was a perennial top-six player in Minnesota for many years, including back-to-back seasons of point totals in the upper 60s before the trade.
Granlund is a prime candidate for a rebound. He is only 28 years old and has plenty of skill left. He still managed 17 goals this past season and tallied 30 points before the COVID-19 shutdown. The one thing that hurt Granlund was playing lower in Nashville's lineup. He was mainly a third-line player since Kyle Turris and Ryan Johansen owned the top-two center spots.
Granlund in Chicago would not only be an excellent addition for one year, but he could be a real gem at the trade deadline for a rebuilding franchise. He's due for a rebound season, and if Kirby Dach or Dylan Strome (assuming he returns) played the wing, Granlund would slot nicely as the second-line center, likely playing alongside Patrick Kane to begin the season.
---
Overall, with a rebuilding team, the Blackhawks will not likely keep any of the players that are on one-year deals. They'll want to flip those guys at the deadline in order to recoup assets, whether it be prospects, draft picks, or both. In order to properly rebuild, moves like this will be 100% necessary, especially given Stan Bowman's plan to keep the core of Patrick Kane, Jonathan Toews, Duncan Keith, and Brent Seabrook.
If the Blackhawks take advantage of the bad market and sign high-upside players such as the names on this list and flip them over the next few years, they'll have enough assets to rebuild and fill the prospect cupboard with plenty of talent to contend.
---