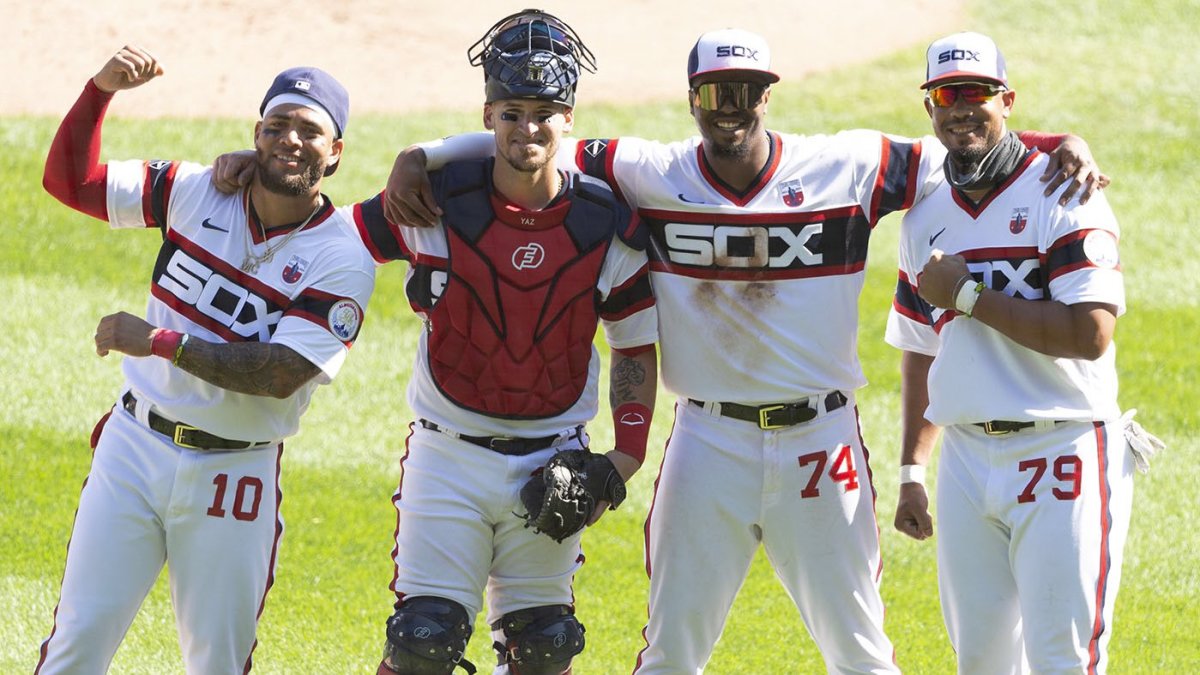 Back when the entire world was seemingly at a standstill after the COVID-19 pandemic began, NBC Sports Chicago helped fill the no-sports void. From March through July, the network aired several classic White Sox, Bulls, and Blackhawks games in the absence of live Chicago sports.
With all Chicago teams currently idle minus the Bears, NBC Sports Chicago is bringing back their "Rewind" programming once again. The network announced today that they will be re-airing 34 White Sox wins from the 2020 season.
The schedule will kick off on Monday, November 2nd with the White Sox first win of the season — a 10-3 beatdown of the Minnesota Twins from MLB's opening weekend. All games will premiere at 7 PM central time on weeknights running through Thursday, December 17th. Click here to view the full schedule.
While the White Sox won 35 games in 2020, there is one victory that will not be part of the slate. The White Sox 5-0 win over the Cincinnati Reds on Saturday, September 19th was a nationally televised game on FOX, so it will not be included in this edition of White Sox Rewind.
Fans will be able to watch the White Sox Rewind games on NBC Sports Chicago and stream them on the network's website.
---